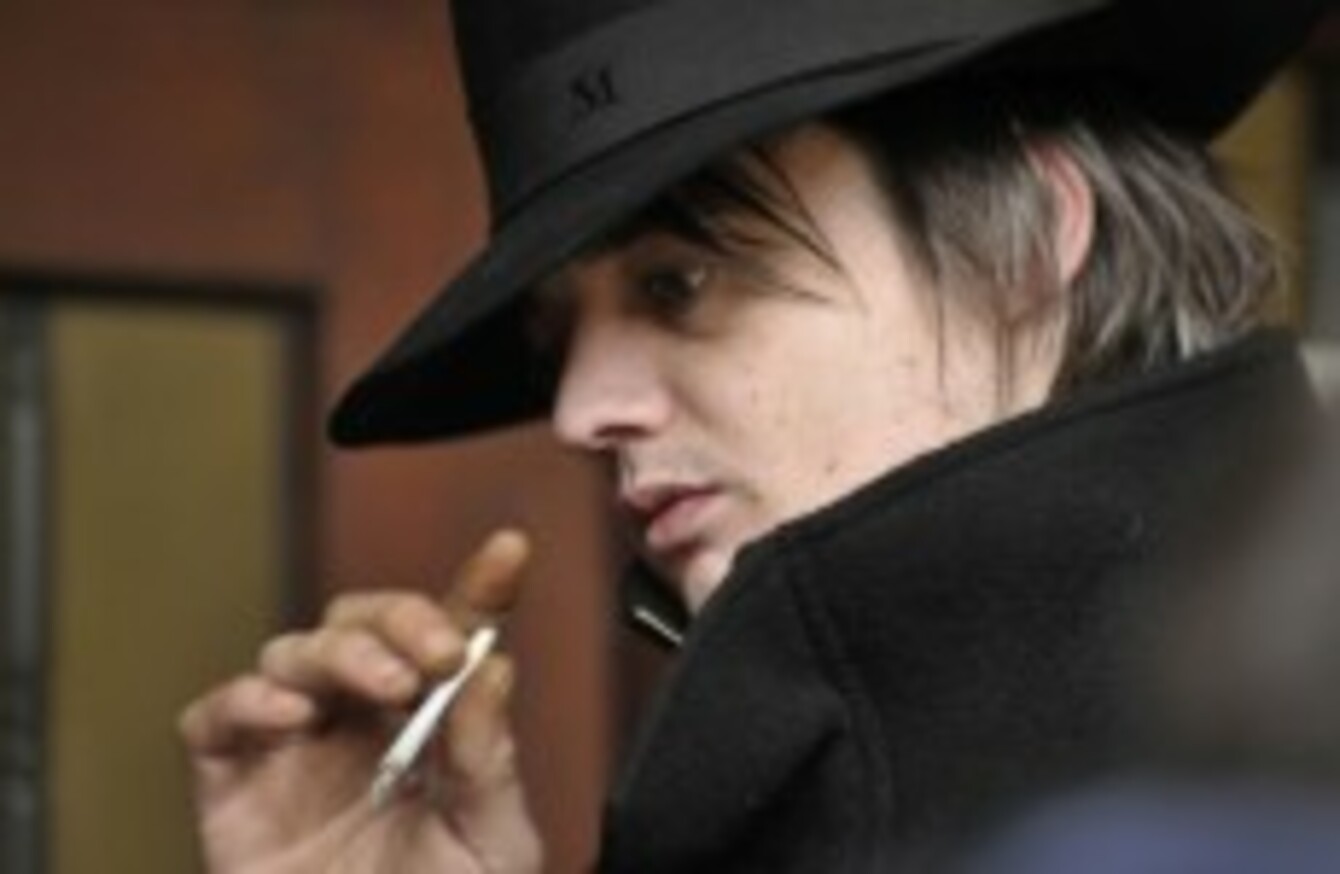 Pete Doherty pictured outside court last year
Image: Ben Birchall/PA Archive/Press Association Images
Pete Doherty pictured outside court last year
Image: Ben Birchall/PA Archive/Press Association Images
CONTROVERSIAL MUSICIAN PETE Doherty has been let out of jail one month earlier than expected.
The Libertines and Babyshambles frontman was jailed in March for cocaine possession and expected to be released in August.
A message appeared on his official website, Letters from Albion, stating:
On this bright sunny morning Peter was released from prison and thanks everyone for their valued support whilst inside.
The NME reports that his manager Adrian Hunter posted on the forums of the website French Dog Blues to say Pete has been released and that "all good and peace and quiet shall now ensue".
However the musician is still facing charges after allegedly breaking into a shop in Germany and stealing a guitar.
He could face five years in prison if convicted.