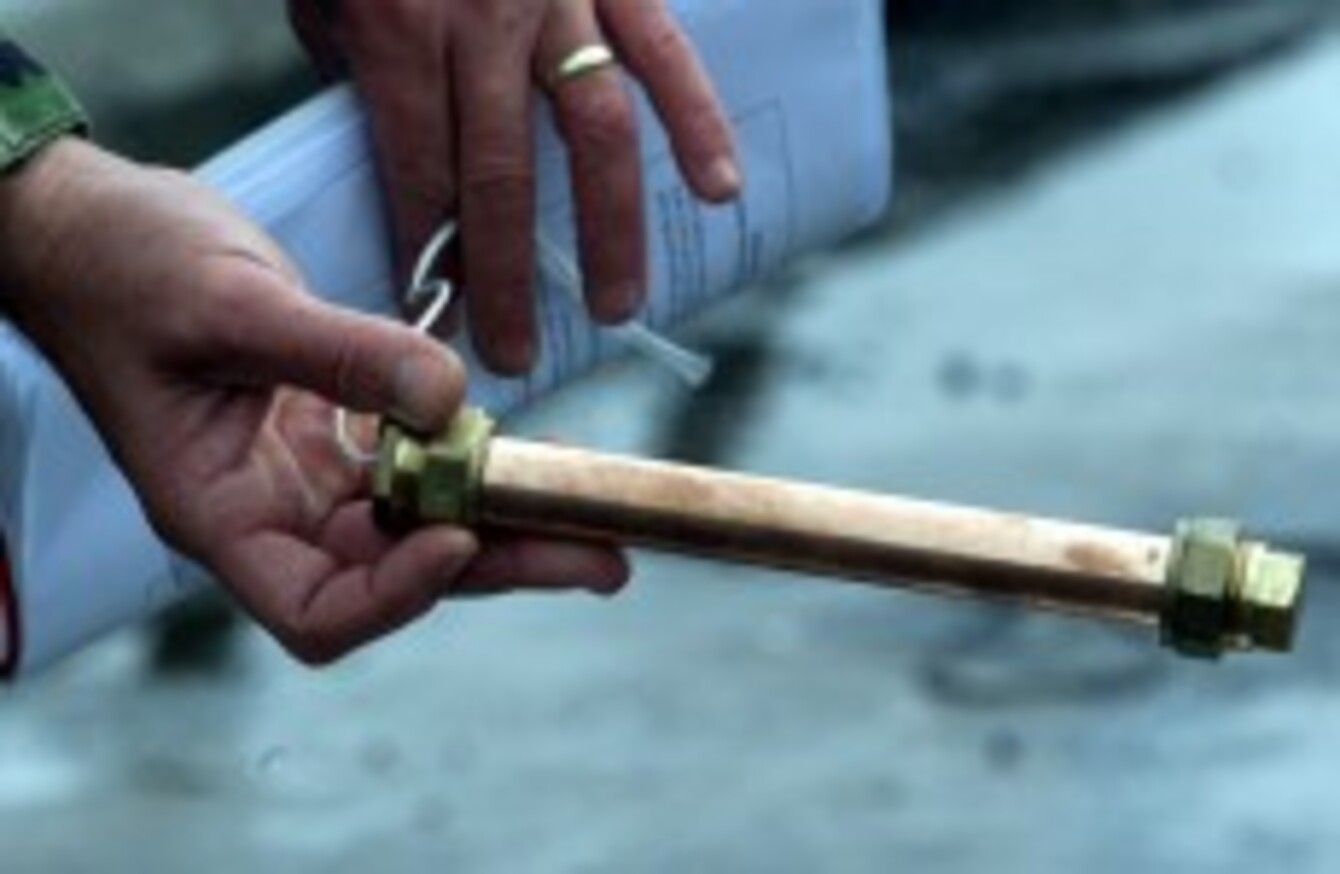 File photo of a homemade pipe bomb
Image: Paul Faith/PA Wire
File photo of a homemade pipe bomb
Image: Paul Faith/PA Wire
POLICE IN NORTHERN Ireland have said that a viable pipe bomb found on an Armagh street had the potential to kill or maim.
It is the second viable explosive device found in the North within 24 hours.
The device was found following reports of a suspicious object in the Alexander Avenue area of Armagh this morning.
Homes in the area were evacuated for more than three hours this morning while the PSNI bomb squad carried out an investigation of the object. Police have now taken away the pipe bomb for further examination.
PSNI Chief Inspector Davy Beck condemned the people who made the viable device.
"It had the potential to kill or maim anyone who was near it if it had went off and I believe the vast majority of the community here do not want this dangerous activity in their area," he said.
He appealed for anyone with any information about the device to contact the PSNI.
Separately, police found a viable device during a search of a street in Lurgan on Friday, which dissident republicans are believed to have been responsible for.