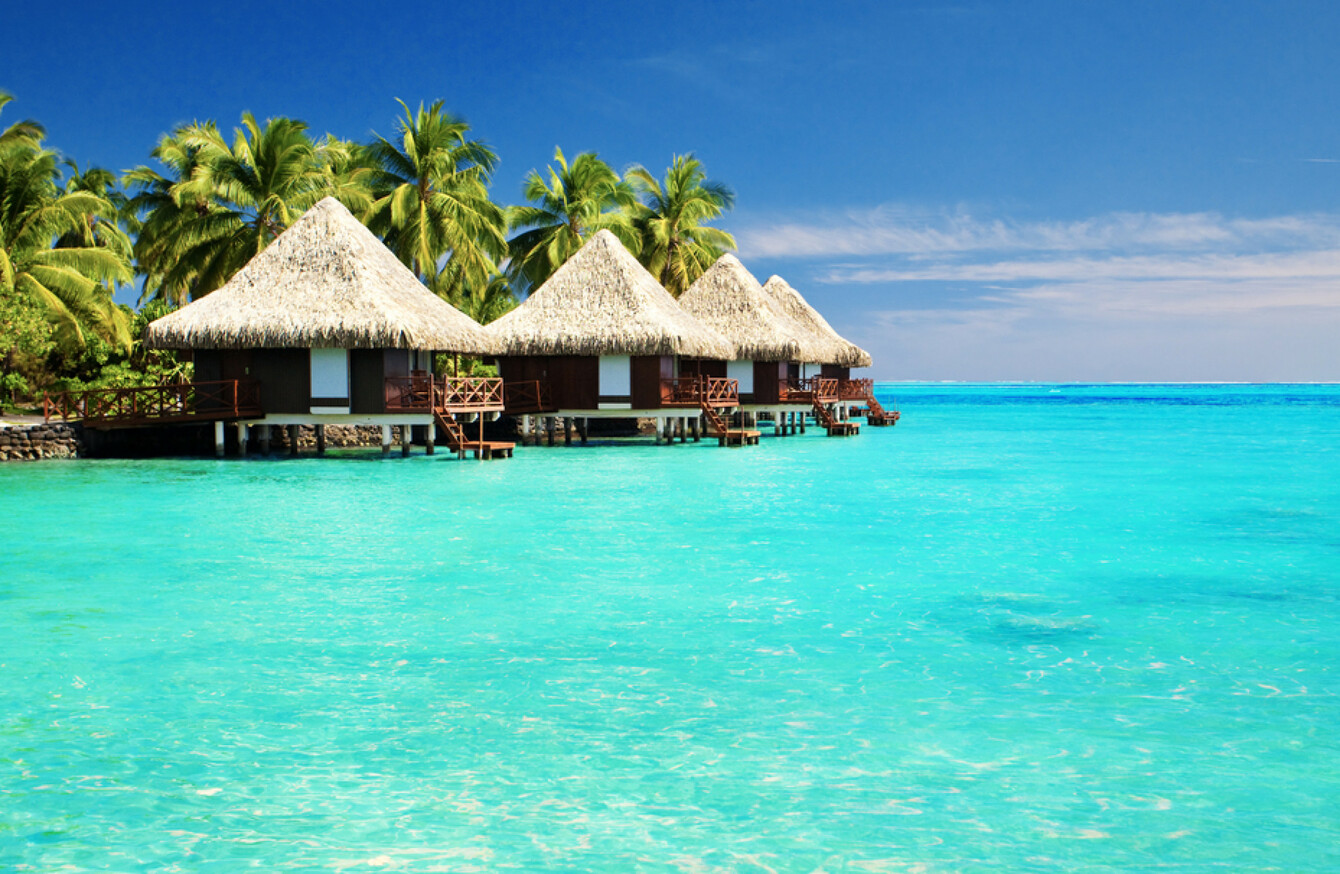 Image: Shutterstock/Martin Valigursky
Image: Shutterstock/Martin Valigursky
CAN YOU REMEMBER how you spent the first weekend after returning to work? If you spent it looking into planning a trip abroad, you're not alone.
'Sunshine Saturday' is what tour operators have called their busiest day of the year, as reported in The Guardian. In the UK alone, around one million people were set to book a holiday on on January 6th 2018, according to The Daily Express.
Social payments app Circle are giving away €30,000 this year in their 'Education or Every Nation' competition, which asks people to choose which they'd prefer – to pay off college fees or to travel the world.
Everyone who enters is guaranteed a cash prize, from 50c to €50, but where would you go this summer if money was no option? We've lined up a few dream holiday suggestions for inspiration.
1. St Barthélemy (St Barts), The Caribbean
A favourite of the likes of Bella Hadid, Jessica Alba and Chrissy Teigen, since 2007 the island of St Barts has been an 'overseas collectivity' of France and has sixteen beaches to choose from. The island is full of palatial villas to choose from - where masseuses can be arranged without a hitch.
2. Malibu, California
An iconic beachside town located 48 kilometers outside of Los Angeles, Malibu is so picture-perfect that celebrities don't just holiday here – they live here. The likes of Leonardo DiCaprio, Jack Nicholson, Jennifer Aniston and Ellen Degeneres have all owned homes here. Expect it to be at least 17 degrees throughout the year.
3. St Tropez, France
The favoured holiday destination of everyone from our very own Bono to Leonardo DiCaprio to Beyonce and Jay-Z, the French town might not be that far from Ireland but it's seriously luxe – with five kilometres of beaches and private tanning areas to boot.
4. Cabo San Lucas, Mexico
It's where Selena Gomez and Justin Bieber reportedly rang in the New Year just last month, and George Clooney and Michael Jordan have also chosen to holiday there. It's located at the southernmost tip of Mexico's Baja Peninsula and is full of world class spas, seaside golf courses and scuba diving opportunities.
5. Bora Bora, French Polynesia
An island in French Polynesia, Bora Bora has been a favourite honeymoon destination for Jennifer Aniston, Benedict Cumberbatch and Nicole Kidman. It's full of turquoise lagoons, an extinct volcano and you can even stay on overwater bungalows like the Kardashians did in this famous episode.
So tell us: Which of these luxurious locations would be your first stop if you had €30,000 to travel?

Poll Results:
Circle are giving away €30,000 this March. Here's how to make sure you're in with a chance to spend it seeing some of the places above:
Know exactly how you'd spend €30,000? Circle are giving away that exact amount – and all you have to do is tell them which you'd prefer: your education or a trip around the world paid for? You're guaranteed to win a mystery figure for entering – from between 50c and €50. Circle is an instant, free and fun way of sending money to people around the world, as easily as you'd send a text.