Comment #1383958 by COOM
Read the article where this comment appeared:
Two pre-schools for special needs children are to shut as the HSE facilitates a policy to mainstream students from an early age.
Embed this post
To embed this post, copy the code below on your site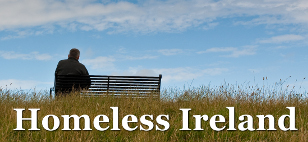 POSTCODES WILL BE introduced for every address in the country by spring next year.
The Wall Street Journal has written about the challenges facing the new system: while it will make it easier to deliver post, there are concerns that the system is intrusive and could make it easier to send junk mail.
So we're asking: How do you feel about postcodes?

Poll Results:

Share your story: voices@thejournal.ie
Wednesday A morning shower; clouds breaking Max: 15 °C Min: 5 °C
Thursday Some sun, then turning cloudy Max: 16 °C Min: 11 °C
Friday Heavy rain; cooler in the afternoon Max: 17 °C Min: 7 °C
Submit news and pictures
Most Popular Today