Comment #353124 by Hitthepotthomas
Read the article where this comment appeared: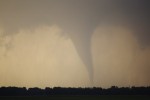 Five people, including two children, have been killed by a tornado that struck in Oklamhoma early this morning after warning signals failed to sound.
Embed this post
To embed this post, copy the code below on your site
MORE THAN THREE million people are registered to vote in the abortion referendum today.
People are being asked to repeal or retain the Eighth Amendment.
An additional 118,389 people were added to the supplementary register ahead of the referendum and huge crowds are traveling from abroad to vote.
Polls have been open since 7am but will close at 10pm.
So today we're asking, have you voted yet? 

Poll Results:

Share your story: voices@thejournal.ie
Friday A blend of sun and clouds Max: 20 °C Min: 10 °C
Saturday A morning shower; periods of sun Max: 17 °C Min: 10 °C
Sunday Times of clouds and sun Max: 19 °C Min: 11 °C
Most Popular Today