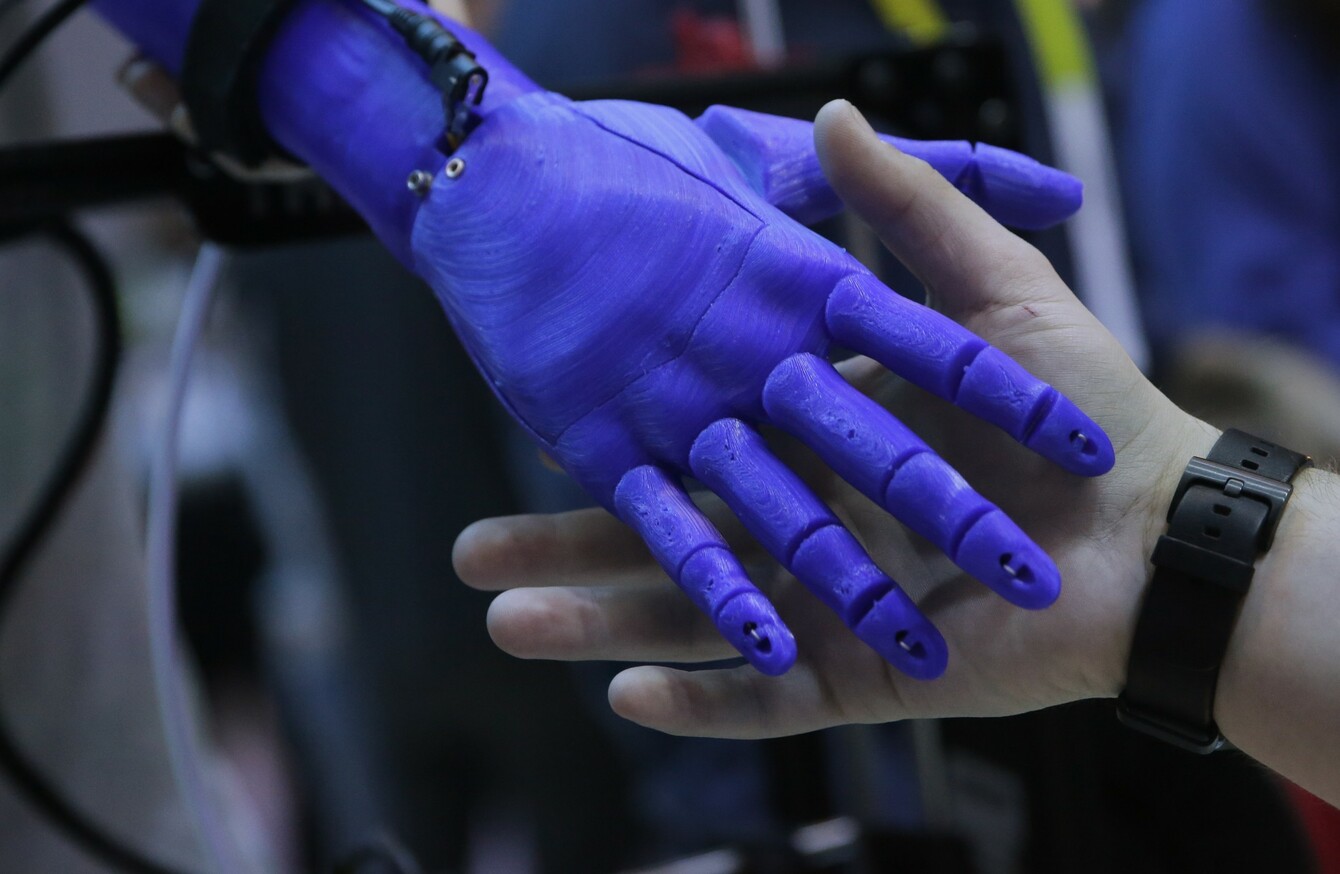 Image: AP Photo/Jae C. Hong
Image: AP Photo/Jae C. Hong
THE PROSTHETICS OF the future will allow you to not only move it and open your hand, but move each individual finger too.
Researchers at Johns Hopkins University in the US have developed a prosthetic arm that uses mind control to move each finger individually and independently.
The development could lead to technology that would allow those who have lost arms to injury or disease to regain refined hand movement.
The man that performed the experiment was not missing an arm or hand but was fitted with a device that effectively bypassed control of his own arm and hand to control the prosthetic one.
The man – who has epilepsy and was down to undergo brain mapping research to pinpoint the origin of his seizures – didn't require any training for the experiment.
First the researchers mapped and tracked the specific parts of the subject's brain responsible for moving each finger, then programmed the prosthetic so it would move with the corresponding finger.
Then the patient's neurosurgeon placed an array of 128 electrode sensors – all on a sheet of film the size of a credit card – on a part of the man's brain that usually controls hand and arm movements.
That way, the program the researchers developed had the man move individual fingers on command and recorded which parts of the brain that lit up when each sensor detected an electric signal.
Initially, the mind-controlled prosthetic had an accuracy of 76% but once the ring and little finger were coupled, the accuracy increased to 88%. The reason for this was because the part of the brain that controls both fingers overlap.
The researchers warned that the real-life application for those with missing limbs is still years off with extensive mapping and programming needed before it can be released.
Source: Johns Hopkins Medicine/YouTube