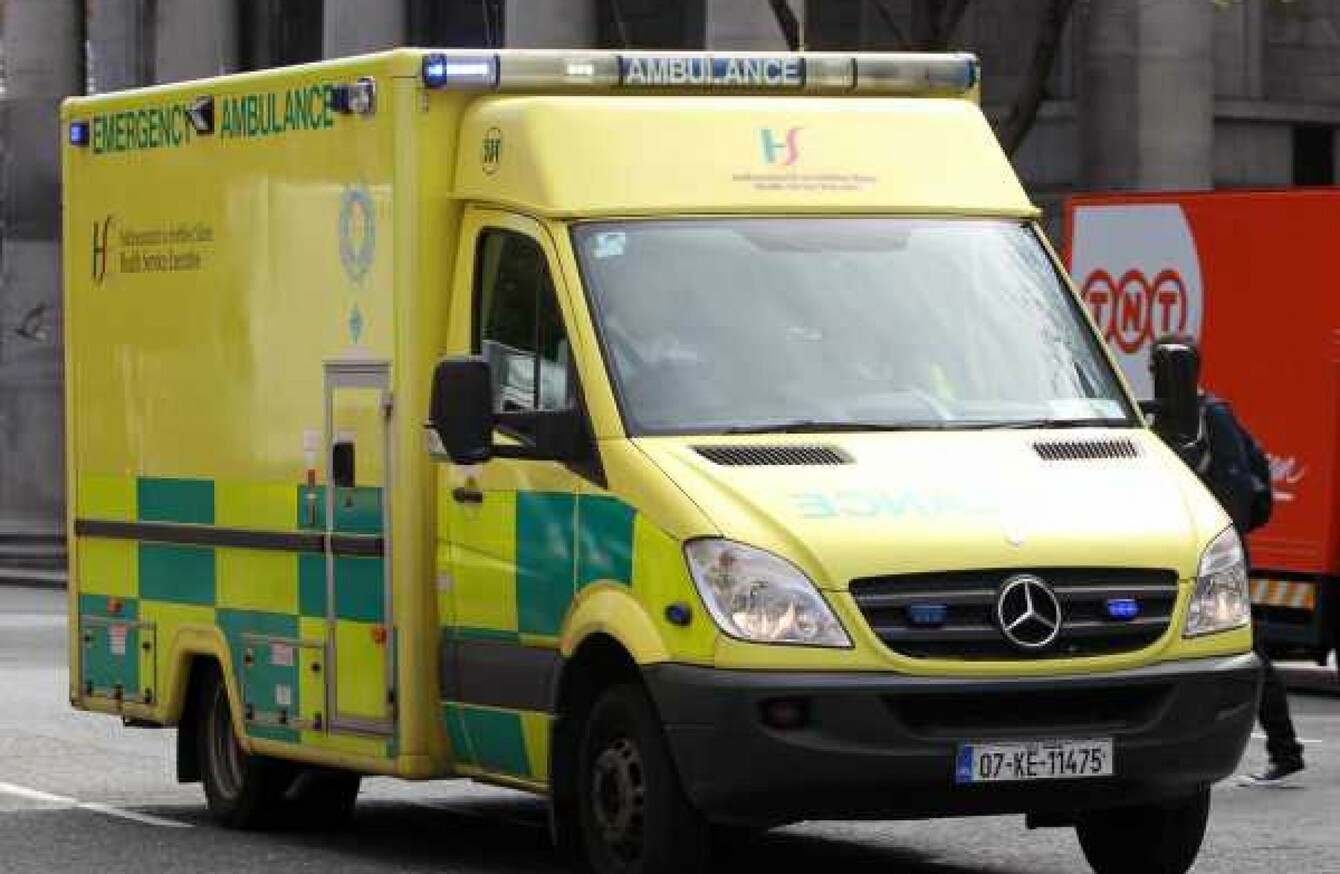 File photo
Image: Sam Boal/RollingNews.ie
File photo
Image: Sam Boal/RollingNews.ie
A TEENAGER IN Cork was made to wait in agony for more than an hour for an ambulance to arrive.
The incident, which happened over the weekend, saw 14-year-old Kilreen Celtic player Craig Linehan left lying with a torn groin for one hour and fifteen minutes despite the Kinsale Road HSE ambulance dispatch centre being around five minutes away.
Speaking to The Neil Prendeville Show on Cork's Red FM, coach of Kilreen Celtic Mark Towler said that an ambulance was first called to Ballyphehane Park at 1.35pm on Saturday.
Towler explained that despite being trained as a first-responder, treating Linehan's injury was beyond his training.
"I had this young fella roaring in pain," he said. "His parents and me we could do absolutely nothing for him."
This was then followed up with a call at 1.52pm, when Towler was informed that an ambulance had been dispatched from Youghal – around one hour away.
He said he then called again at 2.18pm.
Growing impatient, a parent went out to try and alert an ambulance that was passing the field where the park where the child was.
At around 2.50pm, the ambulance eventually arrived at the park, with the driver informing Towler that he had been dispatched from the Kinsale Road centre.
While he said that the ambulance staff had been "excellent", he expressed disbelief that it had taken so long and said that it had been "very distressing" to watch Linehan.
In response, the HSE has confirmed that it received a 999 call on Saturday at 1.36pm.
The dispatcher was told that the young person had sustained a hip injury and the first available vehicle was sent to the scene.
This turned out to be a vehicle from Dungarvan in Waterford. While on route, an emergency ambulance became free in Cork City and was reallocated to the call out, arriving at the scene at 2.49pm.
The patient was treated at the scene and taken to Cork University Hospital.