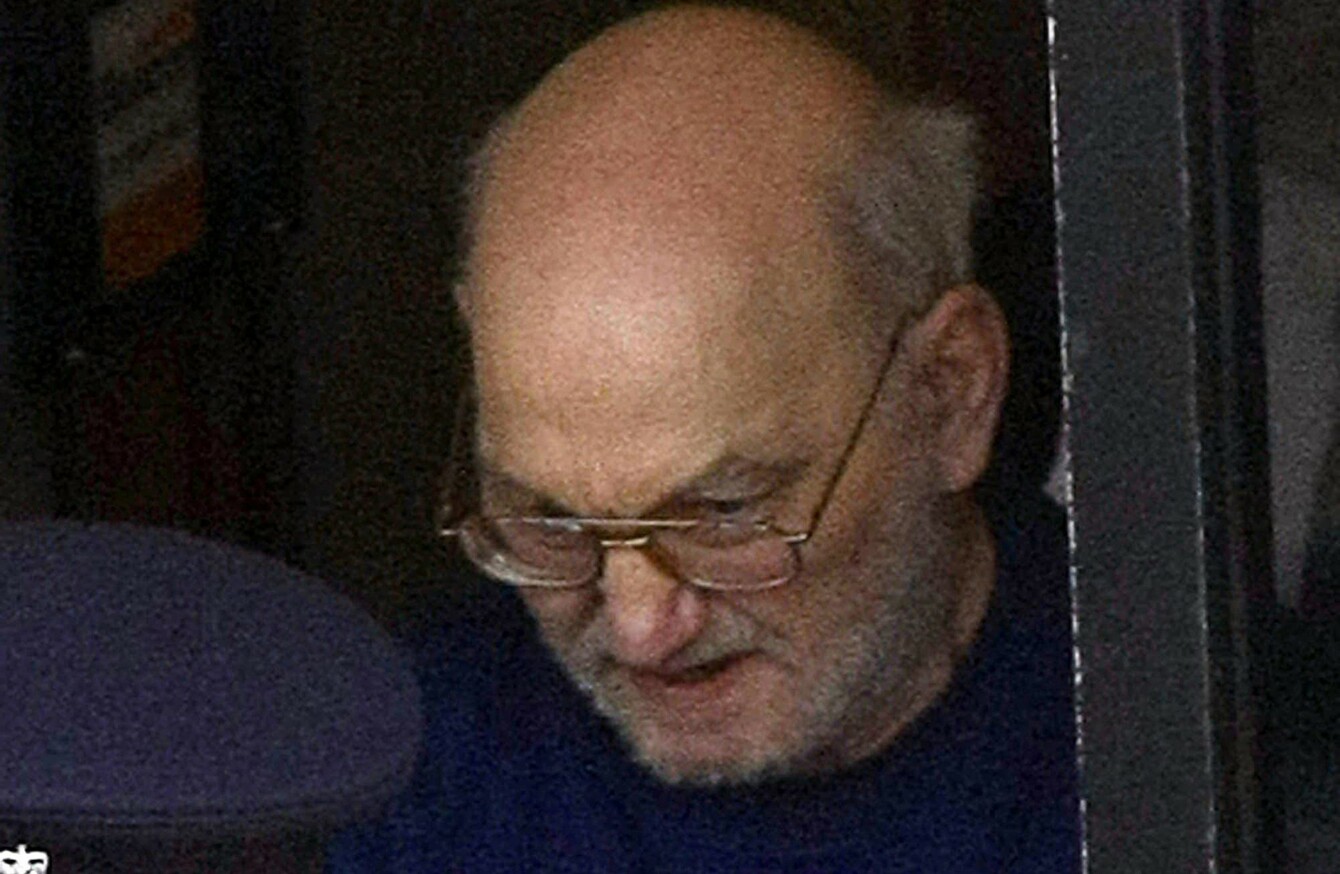 Image: Niall Carson/PA
Image: Niall Carson/PA
CONVICTED CHILD KILLER Robert Black has died in prison in Northern Ireland.
The 68-year-old was convicted of murdering four young girls in the 1980s: Sarah Harper, Jennifer Cardy, Susan Maxwell and Caroline Hogg.
He died today and the Northern Ireland Prison Service said it is not treating the death of suspicious.
A short statement from police said:
Police attended the scene of the sudden death of a 68 year old man at Maghaberry Prison on Tuesday 12th January. The death is not being treated as suspicious.
The Scottish serial killer had been jailed over the kidnapping and murder of four girls between the ages of five and 11.
His crimes
He was most recently sentenced over the 1981 abduction and murder of nine-year-old Jennifer Cardy.
She had left her house to meet a friend but never made it there. Six days later her body was found near Hillsborough in county Down. She had been sexually assaulted.
A year later Black raped and strangled 11-year-old Susan Maxwell from Cornhill on Tweed.
Then in July 1983, five-year-old Caroline Hogg went missing from her Edinburgh home. Witnesses had reported a scruffy-looking man watching her play in a playground near her home and then holding hands with her in an amusement arcade. This man later turned out to be Robert Black.
The little girl's body was found in a ditch ten days after she disappeared.
Some three years later, Black kidnapped, raped and murdered 10-year-old Sarah Harper who had left her home in Leeds to buy a loaf of bread in the corner shop.
He dumped her body in a river and it was recovered a month later.
When he was sentenced in 2011 to 25 years in prison over Jennifer Cardy's abduction and murder, he was already serving life in prison for three other murders. The judge in the most recent trial had told him he would be at least 89 before he would be considered for release.
Evil
Commenting on Black's death, SDLP MLA Dolores Kelly said the horrific murders were "scorched in the memories of people from that time".
I remember vividly being in the search party that looked in vain for Jennifer Cardy. While I didn't know her family, I have never forgotten them. Once again tonight, my thoughts and prayers are with them as the painful scars of Jennifer's death undoubtedly resurface.
"On almost a daily basis I drive past the spot were Jennifer's bike was abandoned on the 12th August 1981, and I am reminded the evil that touched this place that day," she said.
- With reporting by Aoife Barry.