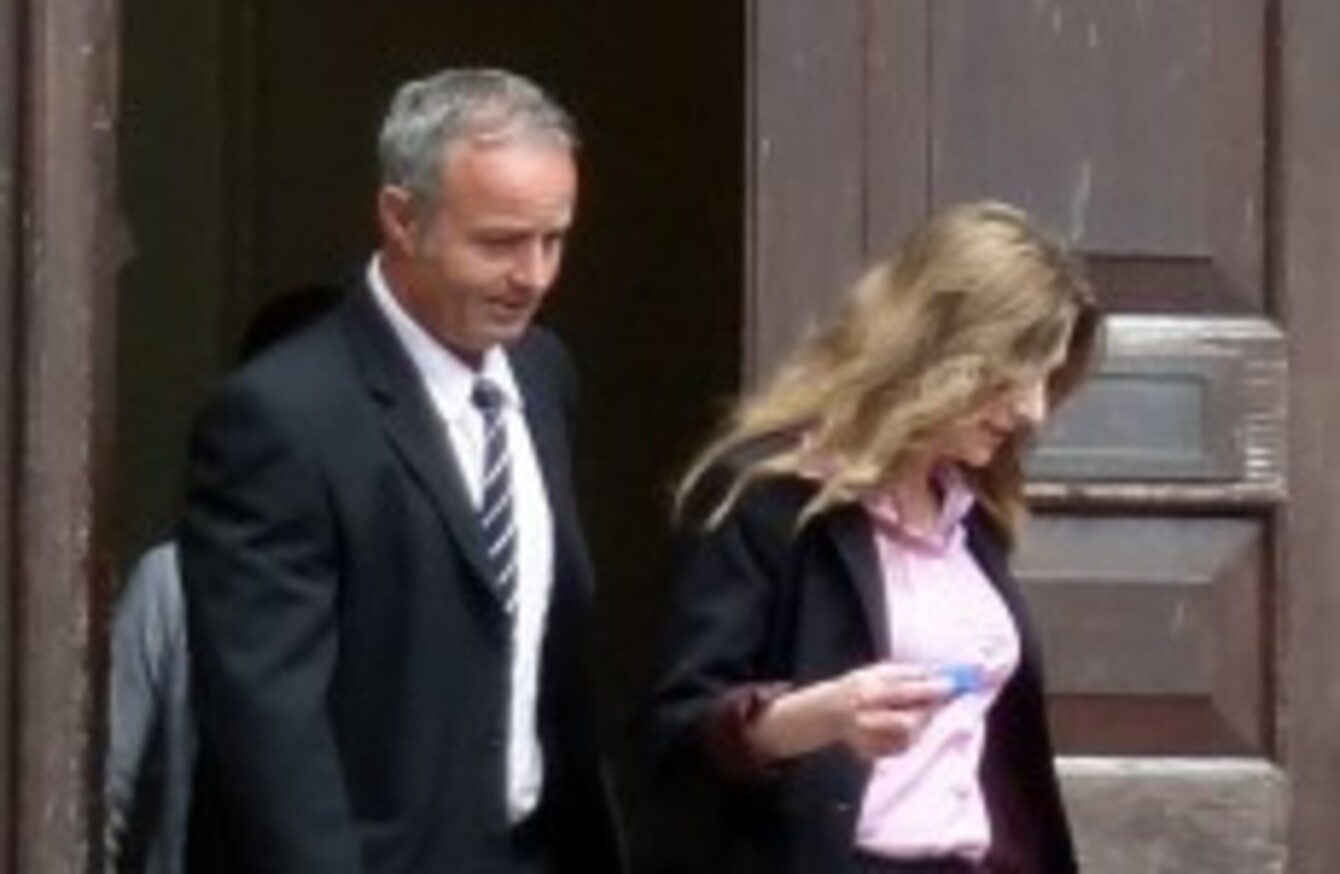 Nicholas Saunders, 46, outside Gloucester Crown Court
Image: Emma Hallett/PA Wire
Nicholas Saunders, 46, outside Gloucester Crown Court
Image: Emma Hallett/PA Wire
A FATHER-OF-Three has been convicted of having sex with his ex-wife's dog.
Nicholas Saunders had denied his former wife's allegations that she saw him having intercourse with the bull mastiff called Sasha.
Kelly Thacker said that she had refused her ex-husband sex and that she had subsequently found him naked in bed with the dog.
Forty-six-year-old Saunders had said that Thacker had made the story up when he refused to have sex with her. The Press Association reports that he claimed his ex-wife had merely seen him climbing over the dog to get out of bed.
DNA evidence taken from Saunder was crucial in the case, according to the Wilts and Gloucestershire Standard.
After Saunders was found guilty the judge said that he needed to know more about the man before he sentences him on 27 July, calling it an "unusual offence and unusual behaviour".
Saunders has been ordered to sign the sex offenders register.