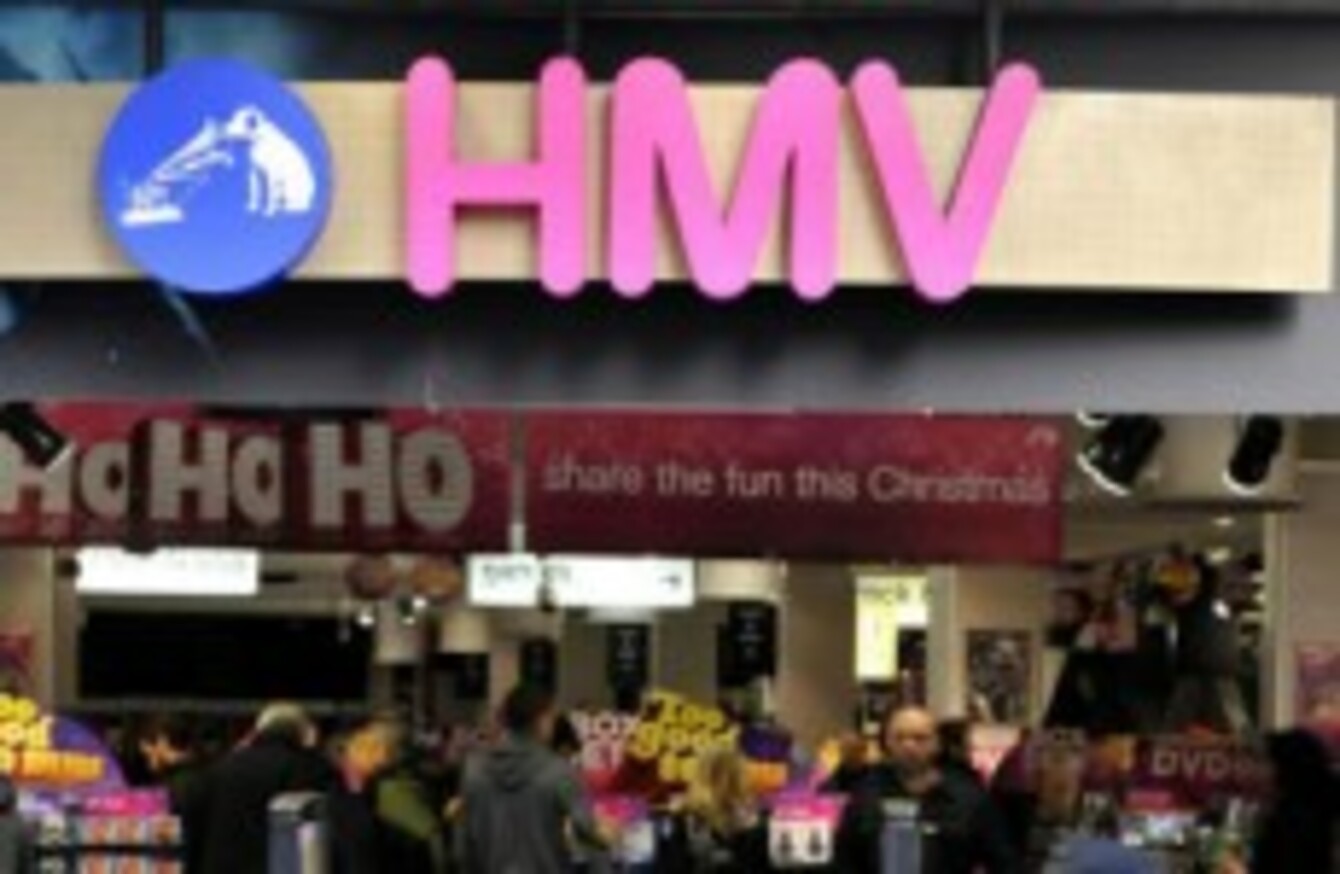 Image: PA Images/Tim Ireland
Image: PA Images/Tim Ireland
SHARES IN THE HMV group fell sharply today after the music, games and books retailer issued a profit warning and replaced its chairman.
HMV said it will not meet all the conditions of its bank facility agreement — which includes loans and overdraft deals — when it reports its results for the year ending in April. Profit before taxes and exceptional items will be moderately below market expectations, the company said.
Philip Rowley has replaced Robert Swannell as chairman, HMV announced, explaining that the company's situation is demanding increasing time for the chairman.
HMV shares were down 13 percent at 18 pence (21c). They fell as low as 15.9 pence (18.7c) earlier in the session.
"We believe there are safer investment opportunities elsewhere and view the shares as a value trap," said Freddie George, retail analyst at Seymour Pierce in London. He added that there are "growing doubts with management strategy."
Tuesday's warning follows a disappointing Christmas season for HMV.
In January, HMV announced that it would close about 60 of its 285 UK and Irish stores. At that time, it said it expected pretax, pre-exceptionals profit of 46 million pounds (€54m).
HMV has reported that sales were down 6 per cent in the first half of its financial year ending October 23; the net loss for the period widened to €36.8m from €20.9m a year earlier. Debt had nearly doubled to €178.4m from €103.6m.
-AP