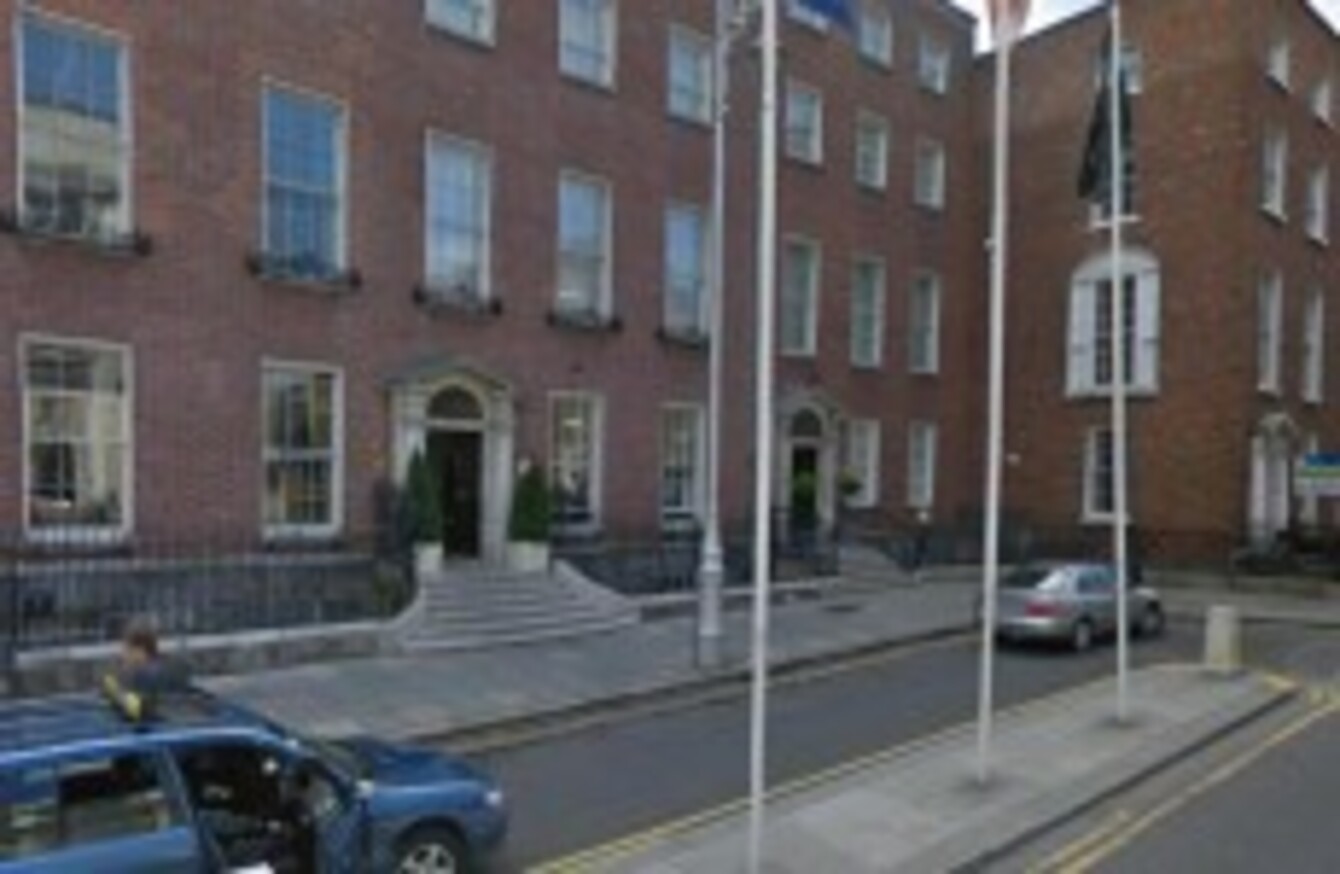 The Merrion Hotel in Dublin (File photo)
Image: via Google Maps
The Merrion Hotel in Dublin (File photo)
Image: via Google Maps
THE MERRION HOTEL had to be temporarily evacuated earlier today after a small fire broke out in the hotel on Dublin's Upper Merrion Street.
A spokesperson for Dublin Fire Brigade told TheJournal.ie that they arrived on the scene at around 11am this morning to deal with what was described as a "small chimney fire" with smoke in the drawing room on the ground floor of the five-star hotel.
The hotel was evacuated by the time the fire brigade arrived there and the incident was dealt with in a matter of minutes.
There were no reports of any injuries and the hotel is now open and operational again.