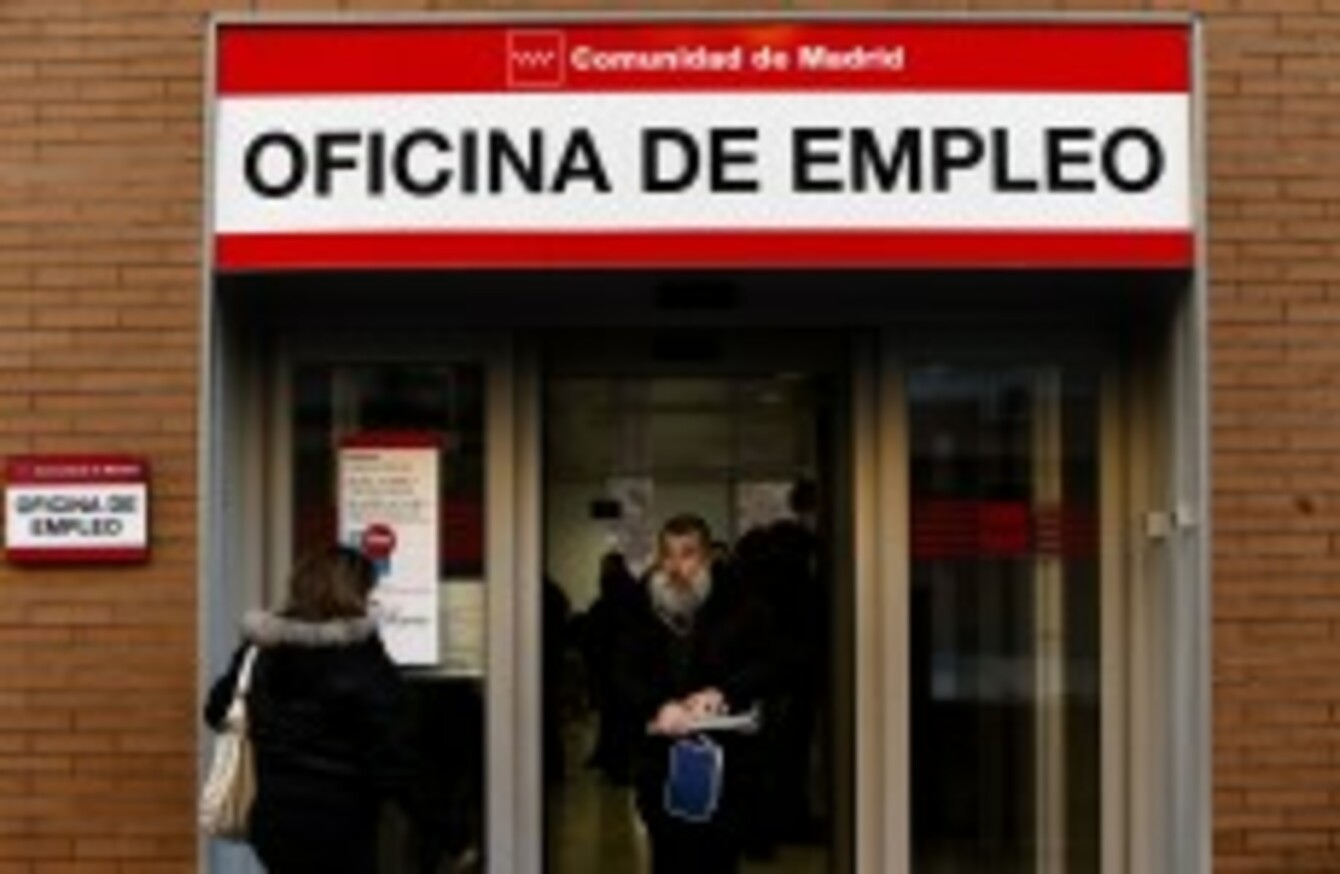 Image: (AP Photo/Daniel Ochoa de Olza)
Image: (AP Photo/Daniel Ochoa de Olza)
THE JOBLESS FIGURE in Spain fell last month by 59,094 people, a reduction of 1.2 per cent compared with November.
The figures released by Spain's Labor Ministry shows there are currently 4,848,723 people listed as unemployed.
Compared with December 2011, there has been an increase of 426,364 people, 9.64 per cent on the live register.
More women than men left the jobless queues in December, with 50,773  women coming off the register compare with just 8,321 men.
The decline in Spain's jobless is the first since July.
The news has brought some cheer as the country looks to emerge from recession in 2013.