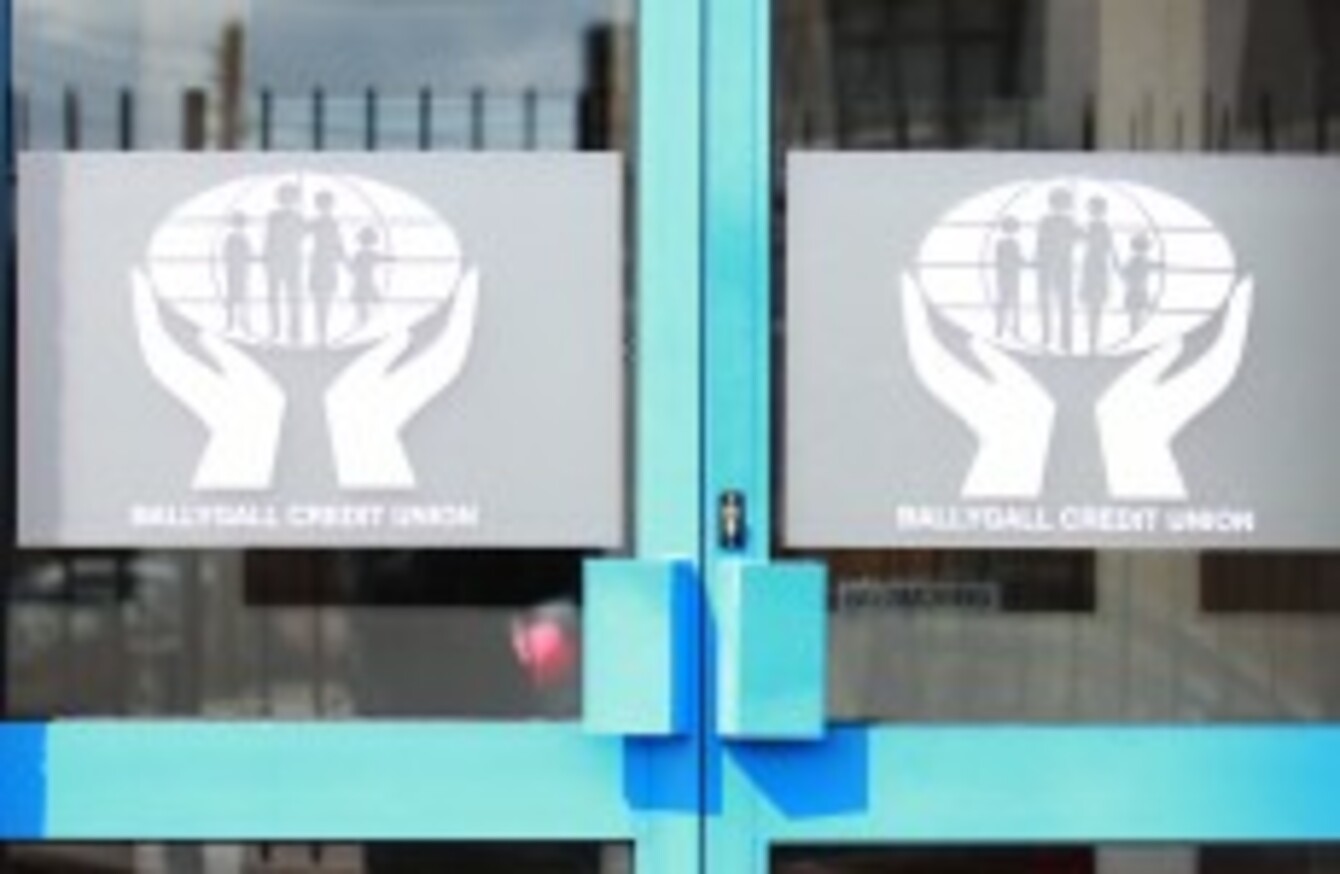 Image: Leon Farrell/Photocall Ireland
Image: Leon Farrell/Photocall Ireland
THE CENTRAL BANK has secured a High Court order for the appointment of a 'special manager' at a Credit Union in Co Kildare, after a number of issues arose in finalising its financial statements for 2011.
The order, granted this afternoon, will mean the manager takes immediate control of the Credit Union in Newbridge, replacing its management and board.
The Central Bank said it had sought the appointment of the special manager to oversee the day to day management of the union, and to allow it to continue operations as normal.
It added that the draft accounts provided by the union showed the union remained perfectly solvent, with no effect on members' savings on the jobs of the 37 people who work there.
No state funds
The appointment of the special manager does not involve the injection of any state funds. In its audited statements for 2010 the union had assets of €190m, which included savings of €163m lodged by its 38,000 members.
The union had "encountered some delays in finalising the audit, and obtaining approval from the Registrar of Credit Unions, to produce an Annual Report" this year, and had been forced to delay its AGM as a result.
The special manager will now proceed with establishing the financial position at the union and bringing forward a business plan to ensure it remains viable.
In a statement, the Department of Finance said legislation passed last year demanded strict confidentiality around the process of hiring a special manager, which was why members of the Newbridge union could not be consulted about the action.
The government did not comment on the identity of the manager, but said they had "extensive experience in managing and restructuring companies" and that he would be supported by a team of experienced professionals.
Michael Noonan said the appointment was a "necessary measure and was taken in the best interests of Newbridge credit union members."
He assured members of the Newbridge union, and of other unions, that their savings remained secure.
Under the terms of the High Court order, the manager does not have the power to liquidate the union or transfer any of its assets or liabilities. The union has 14 days to appeal the order.
The order is the first of its kind under the Central Bank and Credit Institutions (Resolution) Act 2011.