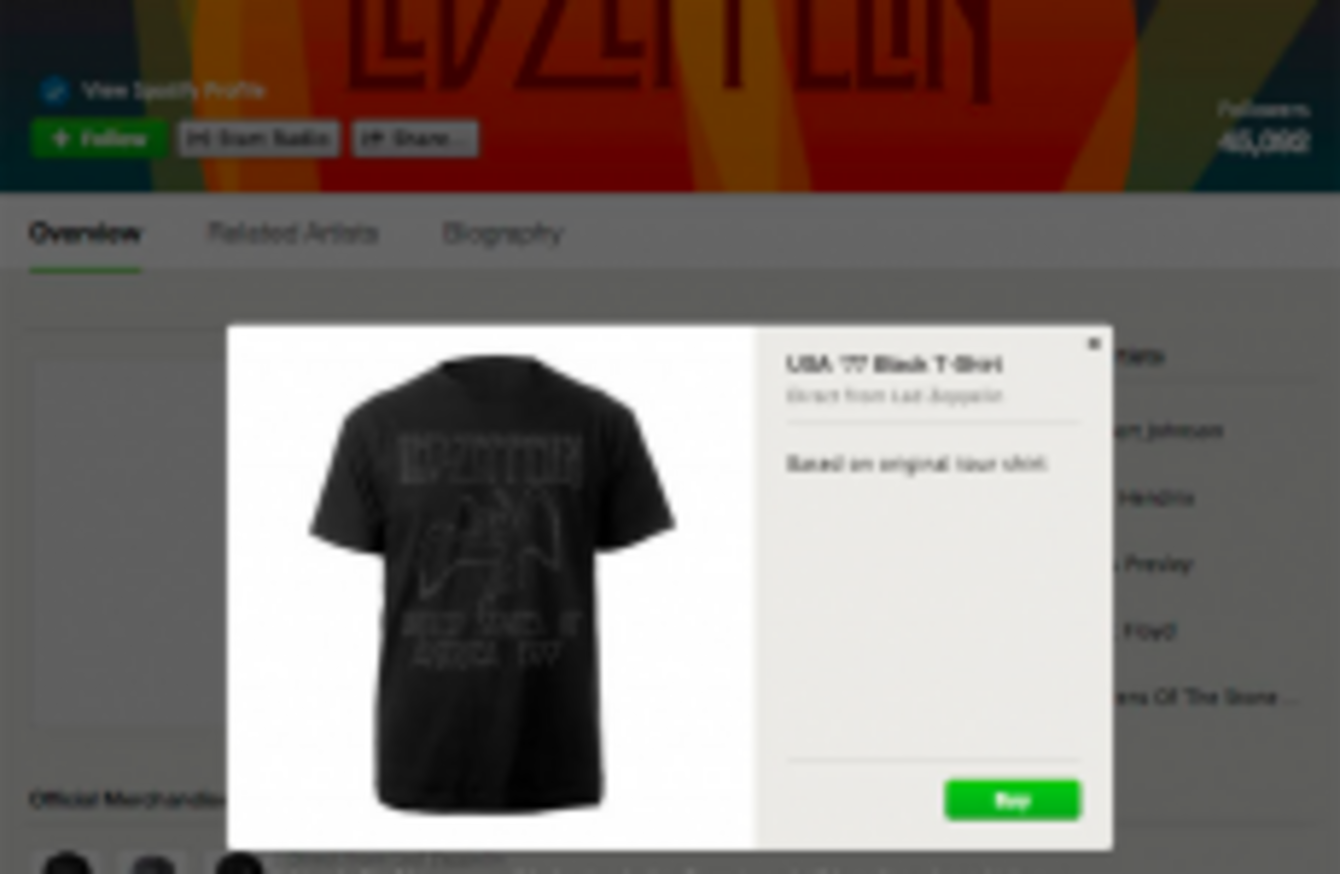 Image: Spotify Artists
Image: Spotify Artists
MUSIC ARTISTS ON SPOTIFY will have a new way of making money after the streaming service is now allowing them to sell merchandise on the site.
The service, which is now available to Irish artists, will allow musicians to advertise their merchandise on the site. Artists can advertise up to three items at any time and will appear on their page.
Artists are required to have a Topspin account, a site that specialises in promoting and selling goods for artists and can display up to three items at a time. Both Spotify and Topspin say it won't take any fees or commissions from sales and can link to existing merchandise anywhere on the web.
The service is available to a number of English speaking countries such as Ireland the US, the UK, Australia, New Zealand, Denmark, Sweden, Norway, and Iceland.
Both selling merchandise and allowing concert listings for each artist for free, which it introduced back in December, is part of Spotify's efforts to win artists over and encourage them to use the service.
It came under criticism after it was accused of paying artists less than €0.05 per song play. The company responded with its own report explaining its business model, saying that a "niche indie album" could expect to earn roughly €2,400 during the month of July 2013.
It also revealed that it receives 30 per cent of revenues while the remainder 70 per cent goes to either the music label or the artist, depending on who owns the music, although it says that it negotiates royalties with labels and publishers in each country.