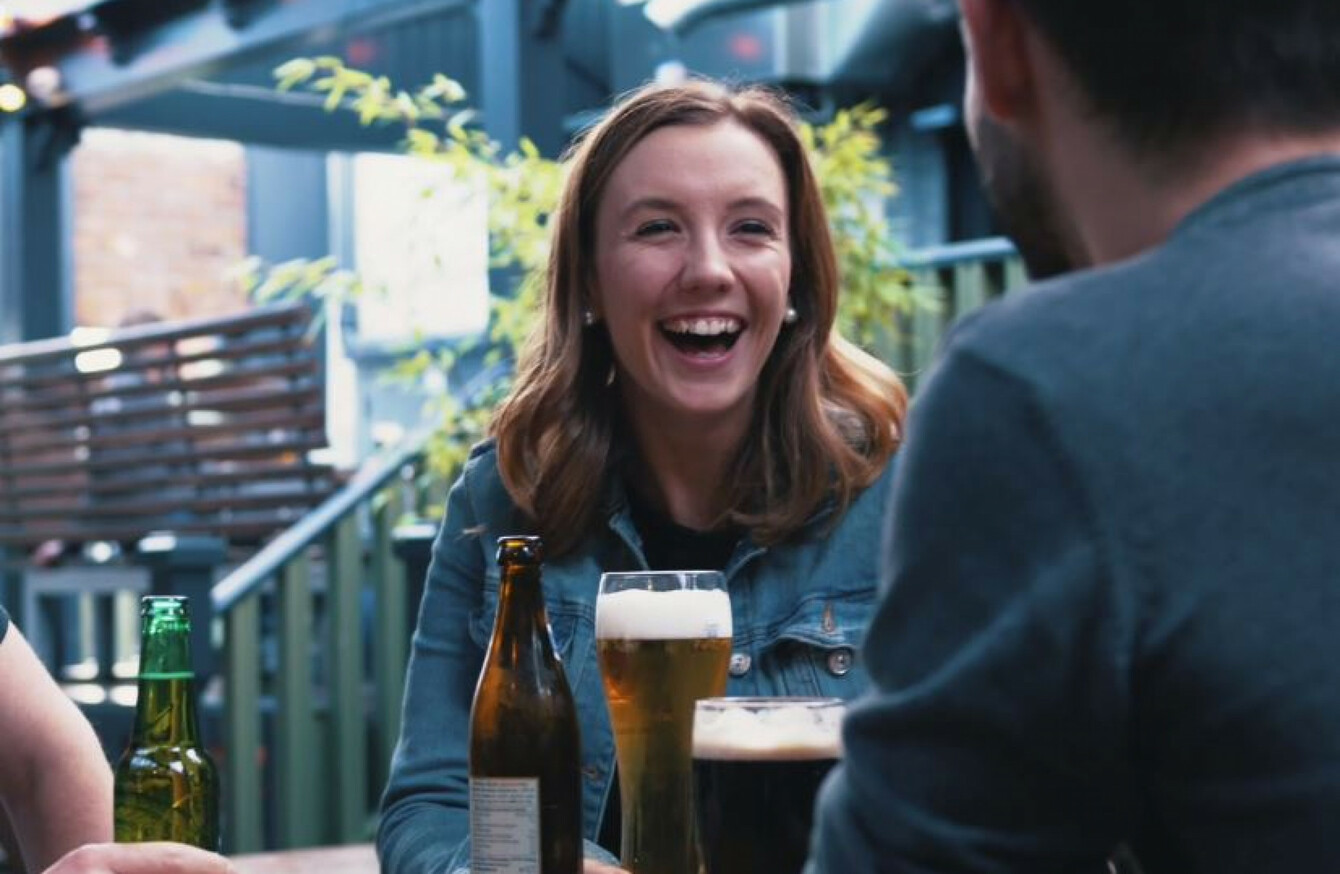 Customers sitting outdoors at The Whitworth in Drumcondra, Dublin.
Image: Support Your Local
Customers sitting outdoors at The Whitworth in Drumcondra, Dublin.
Image: Support Your Local
"IRISH PUB CULTURE is part of the fabric of Irish life. A pint, a coffee, a glass of wine. It's kind of who we are."
As the owner of Lowry's Bar in Galway, publican Damien Joyce serves hundreds of locals and tourists every day. Lowry's has been in Joyce's family since 1949, and he's the third generation to run it. The role also means he sees first hand the negative effect that rising alcohol taxes and the mounting concerns over Brexit can have on business.
"It's certainly the quietest summer I've seen in terms of British tourists," Joyce notes. "Over a third of a tourist's budget goes on food and drink alone, so it's absolutely fundamental to Irish tourism to stay competitive."
The drinks and hospitality industry is not only part of Ireland's culture, but of our livelihood and economy too. Around 92,000 people are directly employed within the Irish drinks industry, and that figure rises to 210,000 when you take in the wider hospitality sector.
As part of its Support Your Local campaign, DIGI, the Drinks Industry Group of Ireland, is seeking a reduction in alcohol excise tax in Budget 2018. Members of the public can show their support by contacting their local TDs using a pre-filled online form. Uncertain about Ireland's alcohol tax rates? Here are a few key figures:
When you buy a pint of lager at a bar in Ireland, 30 per cent of the price you pay goes on tax, between VAT and excise. We have the second highest alcohol excise rate on beer in the EU.
When you buy a glass of whiskey, 33 per cent goes on tax, the third highest in the EU.
When you buy a bottle of wine at an off-licence, 50 per cent of the cost goes on tax, putting us top of EU rankings for excise rates on wine.
Joyce isn't alone in seeing a drop in tourist footfall in recent months. In a new survey carried out by DIGI, nearly half (49 per cent) of hospitality business owners noted a decline in visitors from abroad.
The high excise tax on alcohol was a key concern for those surveyed. A massive 98 per cent agreed that the tax on alcohol in this country was too high, and two thirds (66.3 per cent) said it had negatively affected their business during the past year.
High alcohol prices, combined with the rising cost of a visit to Ireland for UK residents post-Brexit, next year could be a grim one for Irish pubs, restaurants and off-licences.
"We're only a couple of miles from the border and if the currency changes it can affect your business really quickly," says Sean Redmond of Andy's Bar in Monaghan Town. "The uncertainty of Brexit is already creating challenges for Ireland's drink and hospitality industry."
Further south of the border, the sentiment remains the same. "Brexit is the unknown," admits Dave Morrissey, owner of The Whitworth in Dublin.
"But what is certain is a significant reduction in visitors from the UK to Dublin, and at this early stage, there's major fear on our part as to exactly what diverse effect this is going to have."
In DIGI's survey, business owners placed a reduction in excise tax number one in the list of potential safeguards the Government should put in place against Brexit.
A massive 80% of tourists to Ireland included "visiting an Irish pub" on the list of elements they wished to experience on their trip, proving just how valuable a resource our pubs are within the tourism market.
For Joyce, the current situation is not a sustainable one. "Britain is by a distance our biggest market," he says. "It's coming to a point where enough is enough [with excise tax]. We can only go so far."
To hear more from Ireland's hospitality business owners, check out this video:
Source: Support Your Local
Want to help save hospitality jobs in your area? Adding your voice to the campaign to lower Ireland's alcohol excise tax in Budget 2018 is simple. Head over to supportyourlocal.ie, where you can use the pre-filled contact form to raise your concerns with local TDs.