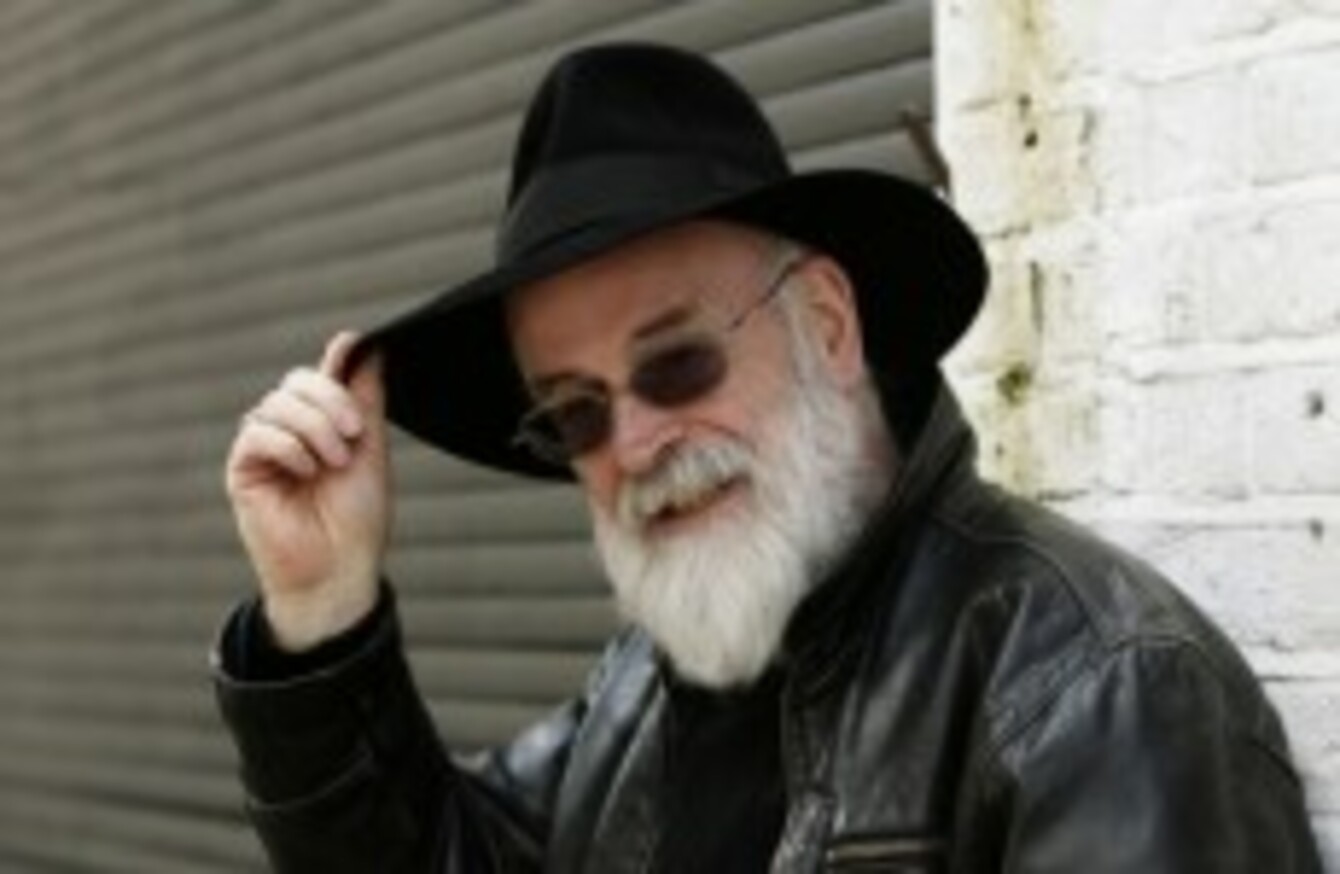 CELEBRATED FANTASY WRITER Prof Sir Terry Pratchett has begun teaching a masterclass in creative writing in Trinity College Dublin.
Pratchett is a fantasy, science fiction and children's author, and is best known for his 'Discworld' series of comic fantasy novels. Trinity conferred Partchett with an honorary degree in 2008.
Despite Pratchett's depictions of the 'Unseen University' in his famous Discworld series the author himself never attended third level education, gaining just one A level as he left school – but now that he's part of the academic staff at Trinity, 62-year-old Pratchett will get a taste of university life.
When asked about his entry into academic life, Pratchett commented: "Until recently, I couldn't even spell academic and now I are one!"
In his first lecture, Pratchett focused on creative writing and popular literature for post-grad students.
Pratchett's books have been published in 38 languages, with 70 million in print worldwide today. According to Silicon Republic, Pratchett is currently the second most-read writer in the UK, and seventh most-read non-US author in the US.
Pratchett was diagnosed with early-onset Alzheimer's disease in 2007. He has subsequently pushed for greater attention to be given to Alzheimer's research, and has made a programme chronicling his experiences with the disease for the BBC called Living with Alzheimer's.
Tomorrow the author will deliver his public inaugural professorial lecture, entitled 'The importance of being absolutely amazed about everything' in the Trinity's public theatre.