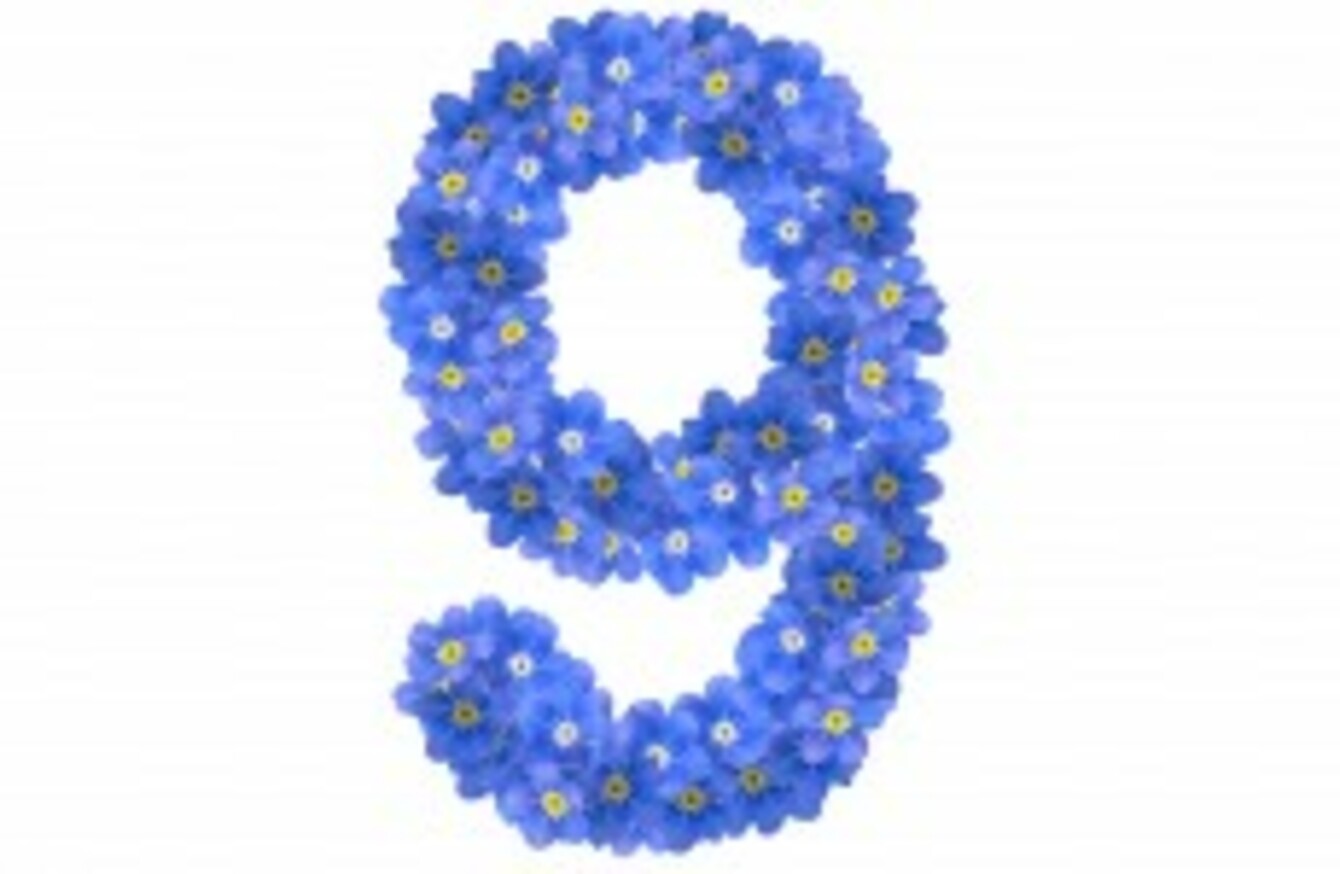 Image: nine via Shutterstock
Image: nine via Shutterstock
EVERY MORNING, TheJournal.ie brings you the nine stories, a little before nine, you need to know with your morning coffee.
1. #TALKS: Russian President Vladimir Putin called the American President Barack Obama to discuss America's proposal for diplomatic talks on Ukraine.
2. #FIRE: A 34-year-old woman has died in a house fire in Sligo. Gardaí have confirmed that an investigation is underway.
3. #CRASH: A man and a woman in their 60s were killed in a crash in Tipperary yesterday evening. Gardaí are appealing for witnesses.
4. #HITCHED: Gay couples across England and Wales said "I do" last night as a law authorising same-sex marriage came into effect.
5. #POISON: A nurse has been charged with murdering three patients by poisoning them. It happened at a hospital in Manchester in the summer of 2011.
6. #MALAYSIA: The search continues for objects spotted in the new search area for the missing Malaysian Airlines jet.
7. #MISSING: A 15-year-old girl is missing from her home in Cobh. Jordon McLoughlin hasn't been seen since Wednesday night.
8. #AWARENESS: Organ Donor Awareness Week gets underway today. The Irish Kidney Association are appealing to people to support the initiative. Last year was a record with 294 transplants carried out.
9. #TRINITY: The Dublin college have taken religious symbolism out of its crest. The Irish Times reports that TCD have taken the Bible from the crest under a €100,000 branding initiative agreed at board level.