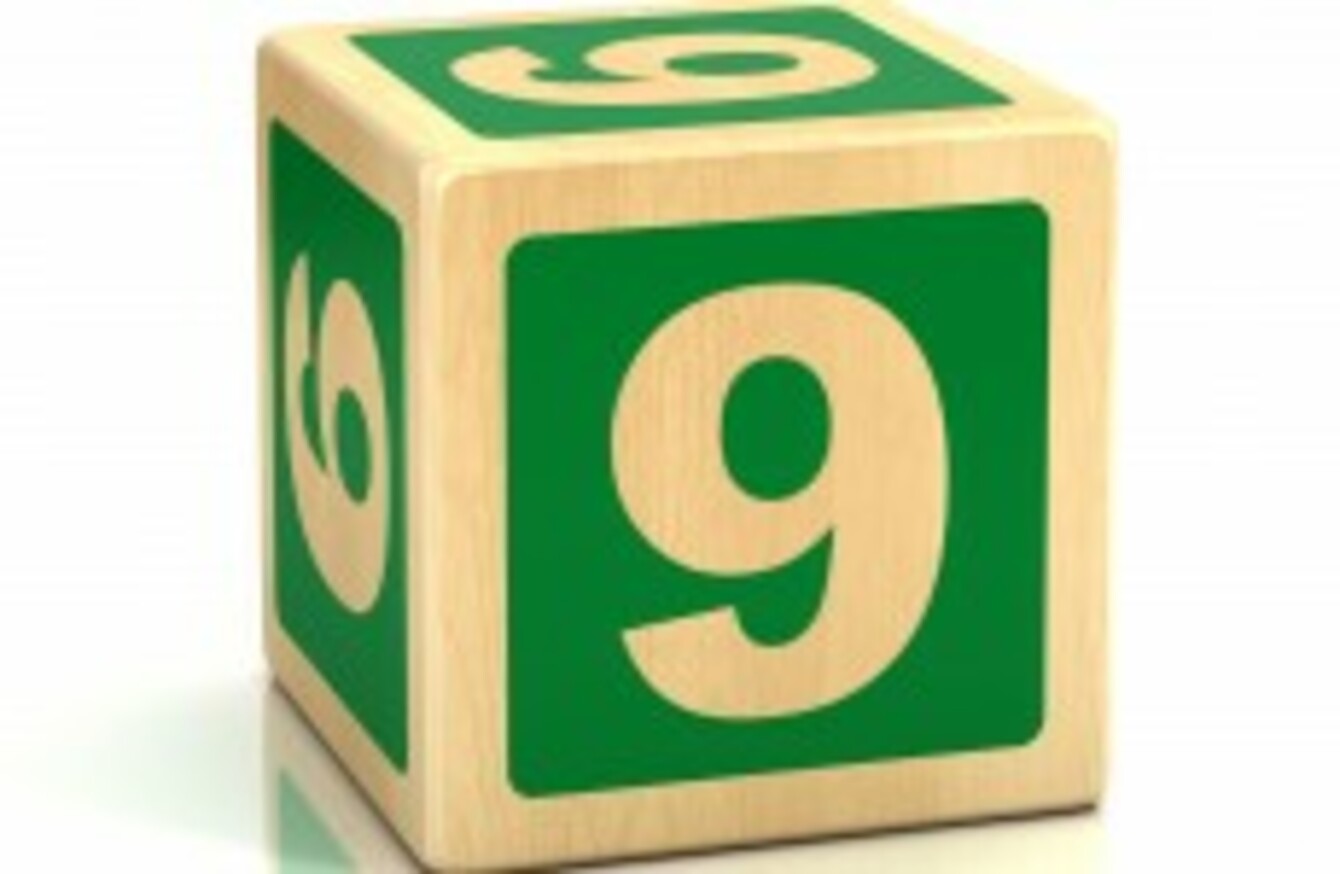 Image: nine via Shutterstock
Image: nine via Shutterstock
EVERY MORNING TheJournal.ie brings you the nine stories you need to know as you start your day.
1. #DEFENCE: Two members of the Defence Forces, a man and a woman have been arrested after the discovery of a pipe bomb in Co Donegal.
2. #SHARON: A man has been arrested after sending "vile" e-mails to RTÉ's Sharon Ní Bheoláin. A 37-year-old man was arrested in Portmarnock yesterday, according to The Herald.
3. #SHATTER: The Justice Minister Alan Shatter is to face questions today on the controversy over reported bugging at the Garda Síochána Ombudsman Commission (GSOC).
4. ASSAULT: Six people have been released while one woman is still in custody in connection with the sexual assault of a young girl. The arrests were made yesterday morning.
5. #UKRAINE: At least 25  people have died and 241 have been hospitalised after clashes between anti-government protestors and police in Kiev.
6. MISCARRIAGES: A study of pregnancies in Denmark found that a quarter of miscarriages could be prevented by lifestyle changes.
7. #REDRESS: Today marks the one year anniversary of the apology from the Taoiseach to the Magdalene survivors, but many of the women are "yet to receive a penny".
8. #VIOLENCE: Women's Aid will appear before the Oireachtas committee today along with other organisations to call for a change in domestic abuse legislation
9. #PRIDE: Dublin Pride organisers are inviting the New York mayor to take part in this summer's Dublin Pride Festival. It comes after the Mayor refused to take part in the Fifth Avenue St Patrick's Day parade due to a ban on pro-gay rights messages.