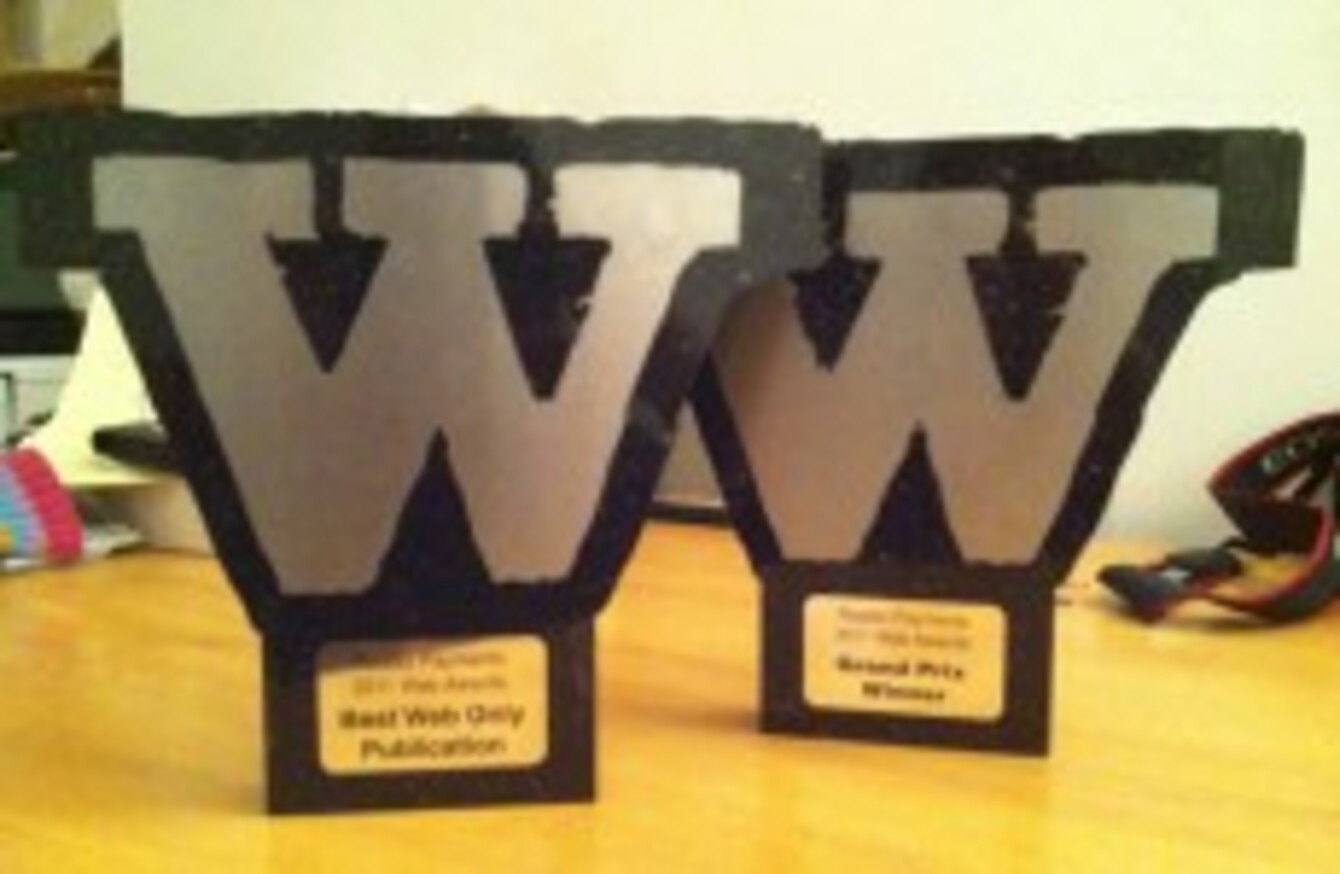 Image: Susan Ryan
Image: Susan Ryan
THEJOURNAL.IE WAS AMONG the winners at last night's Irish Web Awards.
The website was named best online only publication and received the Grand Prix award for the best website in Ireland.
The Irish Times, 98fm, Politics.ie and Silicon Republic also got nods during the ceremony, which was held at the Mansion House in Dublin.
Founded by blogger Damien Mulley and 2fm DJ Rick O'Shea, the awards are now in their fourth year and aim to "recognise people who do great things on the web".
Here's a list of this year's winners:
Best Online Publication: The Irish Times
Best Online Only Publication: TheJournal.ie
Best Radio Website: 98fm
Best Independent Podcaster: The Comic Cast
Best Sports Site: KilkennyTriathlonClub.com
Best Music Site: GoldenPlec.com
Best Entertainment Site: PopCultureMonster.com
Best Arts Website: TempleBarGallery.com
Best Technology Site: SiliconRepublic.com
Best New Web Application/Service: Exordo.com
Most Innovative Website: SafeText.ie
Best Discussion Forum: Politics.ie
Best Government and Council Website: Military.ie
Best Education and Third-Level Website: Science Gallery
Best Student Web or Social Media Project: Course Hub
An Suíomh Gaeilge is Fearr: Gaelport.com
Best Microsite: ChefFactor.ie
Best eCommerce: HairyBaby.com
Best SME/Small Business Website: OrganicSupermarket.ie
Best Mobile Site: DublinBikes2Go.com
Best Practice: Exordo.com
Most Beautiful Website in Ireland: OrganicSupermarket.ie
Most Useful Website in Ireland: Fatcheese.ie
Web Agency of the Year: X Communications
GRAND PRIX – Best Website in Ireland: TheJournal.ie