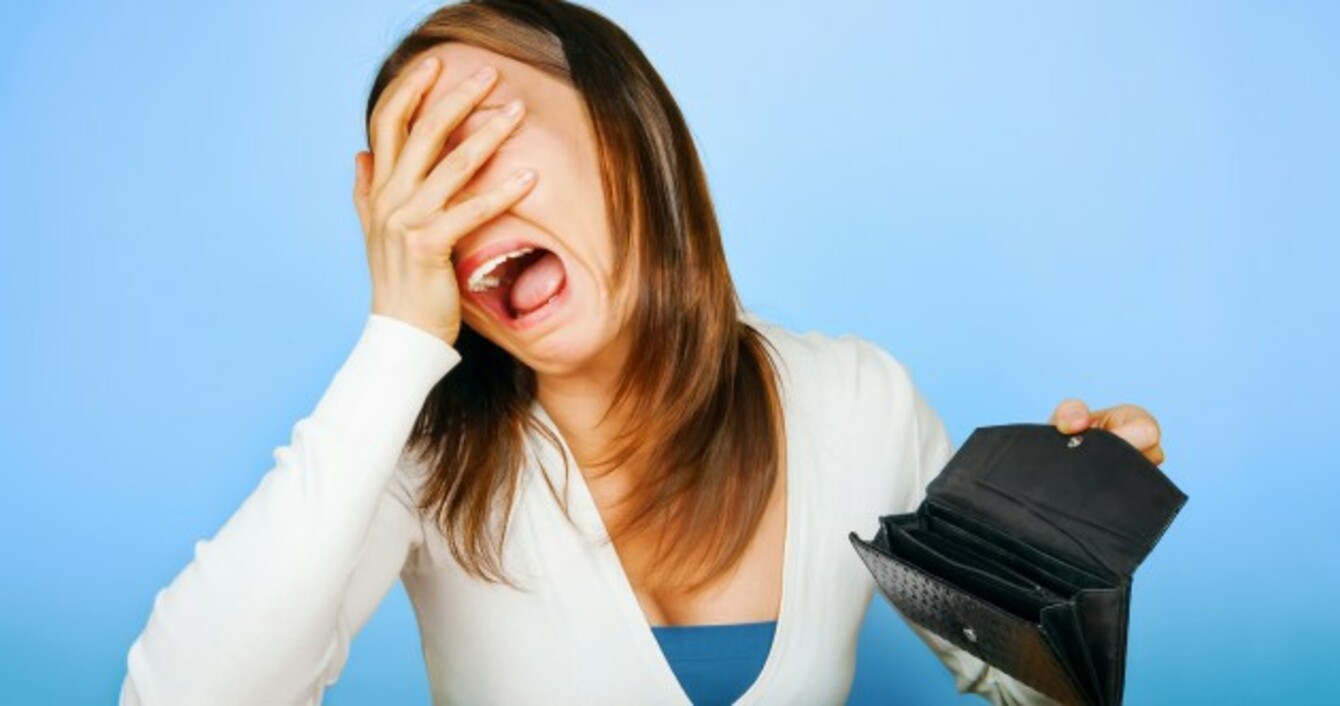 IT'S THE FIRST weekend in January, and if you're like most people, you are avoiding checking your bank account and have already done an exhaustive search for loose change down the back of the sofa.
Your fridge is made up of mouldy cheese (which you're willing to just scrape off) and a random Aubergine. (Meat in January is now a luxury).
Just because you have no cash doesn't mean you should live like a hermit.
Here are a few things that you can do for free -or for fairly – while you count down the days to pay day.
1. Catch up on all those Netflix movies that you keep meaning to watch.
Over the last few months you've added quite a few movies and documentaries to your list on Netflix. Now is the time to get through them.
Put on some popcorn, slippers on and relax. Hours of entertainment at the click of a button.
2. Finally get around to reading the books you always said you wanted to.
There are piles of books sitting on your bookshelf that you keep telling yourself you'll get to. There's no pub night out stopping you this weekend.
Maybe there is a classic book, like Little Women or Pride and Prejudice, you have been meaning to read for years – why not start this January.
If you're really in dire straits and can't afford to fork out a few euros, get down to your local library or borrow a book from a mate.
3. Don't go out, stay in with mates
Most likely all your mates are in the same boat as you and haven't a euro between you. It's the perfect time to either visit your friends or ask them to pop over to watch a movie, drink tea and whatever left over booze you might have from Christmas. It will either turn into a nice, tame night or turn into a bit of session. Either works.
4. Deep clean the house
After Christmas the house could probably use a good scrub. Now you have the time, you might as well get it over with. You'll feel a great sense of accomplishment when it is all spic and span and your other half will love you all the more for it.
This also goes for doing some DIY. That picture frame that has been propped up against the wall for six months or the cabinet door that needs fixing. If not now, when?
5. Sort out your finances/insurance/credit cards/phone bills
You may not have cash, but that doesn't mean you can't look after it. How many times during the year have you said to yourself you should call up your bank and make sure you are getting the lowest credit card rate possible?
Or perhaps you have been meaning to call your broadband/phone provider to see if there is a better deal going or check if you're due an upgrade. Now you have all this time on your hands it is the perfect time to put a few calls in and save some money in the long run.
Maybe it's time to look into getting that pension your parents keep going on at you about.
6. Catch up on podcasts
You've saved them up for the last few months. Now you can binge listen.
7. Get out and do something free
There are countless of things to do that will cost you nothing. You can spend hours walking around museums and art galleries which are mostly free (Natural History Museum, the National Gallery, IMMA) or you could head out to Glasnevin Cemetery or the Botanical Gardens. Bring a packed lunch, sit on the benches in Stephen's Green and feed the ducks.
If you're further afield, a trip to the Hellfire Club, Glendalough or do the Bray to Greystones walk. There are loads of places on our doorstep.
8. Make recipes solely with store cupboard stuff
Your cupboards are looking a bit bare, so you're going to have to get inventive with your meals this month.  You need to check out BudgetBytes. You never thought some of these recipes would work, but they just do.
9. Go to the cinema
The cinema can set you back over €20 – that's €20 you don't have. However, many cinema groups have special offers on certain nights that fairly cheap.
(On Monday evenings Dundrum do a Monday Meal Deal for €9.99 for a cinema ticket and large combo, while the IMC group do a €10 deal on Wednesdays for a ticket and medium drink and popcorn). Certain mobile phone providers also have some special cinema deals. Perfect for a treat. The Archive at Lunchtime at the IFI in Dublin also have free screenings.
10. Do some exercise
It's one of your resolutions so why not give it a go. Whether you have that gym membership that is gathering dust in your wallet, or your bike has been lying outside for the best part of a year, you might as well get out and get active. Another free alternative is to head up to the mountains for a hike – and it's all free.
11. Have your own at-home pamper day
Get all those nice gifts out that you received over Christmas and have your very own at-home spa day. Face masks, manicures, pedicures, the works. You'll feel brand new.
12. Visit your parents 
You've seen them a lot over the Christmas, but sure another visit is no harm. More than likely they'll have a nice Sunday roast on the go and your mum will send you home with a care package from what she has in the cupboard.
13. Sleep
You've been out on the tear for the best part of a month now. Hit the hay at 9pm and catch up on that beauty sleep.