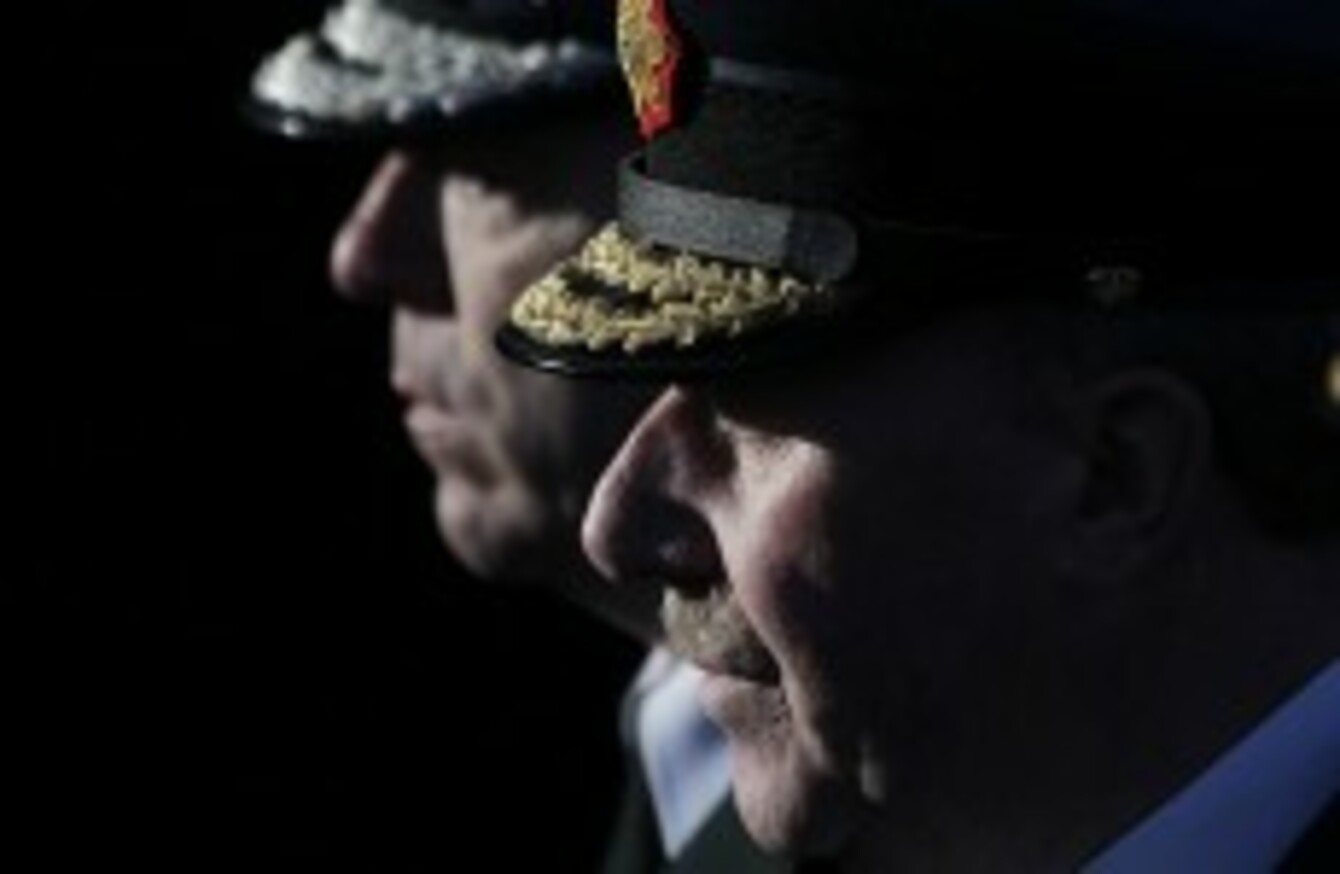 PSNI Chief Constable Matt Baggot and Garda Commissioner Martin Callinan
Image: Julien Behal/PA Wire/Press Association Images
PSNI Chief Constable Matt Baggot and Garda Commissioner Martin Callinan
Image: Julien Behal/PA Wire/Press Association Images
AN AGREEMENT HAS been made on the framework for the transfer of personnel between the Garda Síochána and the Police Service of Northern Ireland (PSNI), Minister Alan Shatter said this evening.
He was responding to a query from Senator Cait Keane, who asked the Minister for Justice, Equality and Defence to discuss the fact "that there is no legislation or regulations in place to facilitate the orderly transfer of personnel bilaterally between the Garda Síochána and the police Service of Northern Ireland".
She also questioned the absence of any guarantee that the personnel who do opt to transfer can be assured that they can resume their positions and employment with an Garda Síochána having completed their service.
Transfers
Minister Shatter said that on 29 April 2002, the Irish and British Governments signed an agreement on police co-operation, providing a framework for the implementation of certain Patten recommendations on enhanced police co-operation.
He said that all of the necessary administrative and legislative measures are in place to allow for the implementation of these recommendations.
It was announced in March that senior PSNI officers will be allowed to compete for promotion to senior ranks in the Garda Síochána under new rules.
Shatter said today that the implementation of these articles "continues to be a key measure towards improving the level of cross-community confidence in the impartiality of the criminal justice system".
He said that 89 members of An Garda Síochána and 76 members of the PSNI have taken part in exchange programmes under the auspices of the protocols, and that these programmes have been very successful.
He said that following on from discussions between An Garda Síochána and the Police Service of Northern Ireland each exchange is now concluded with a comprehensive debriefing session.
Members of either force who are seconded to the other force exercise full police powers in the host jurisdiction.
Pensions
Any member of the Garda Síochána who participates in an exchange programme or secondment with the PSNI, does so in the full knowledge that their employment status within the Garda Síochána remains completely intact, said Shatter.
He added however that the issue of pension transfer is a "particularly difficult" one and there is no general provision for a transfer of pension benefit from one state to another.
In the case of lateral entry, where a member of An Garda Síochána resigns their position to join the PSNI (or vice versa), that member will retain their pension entitlements.