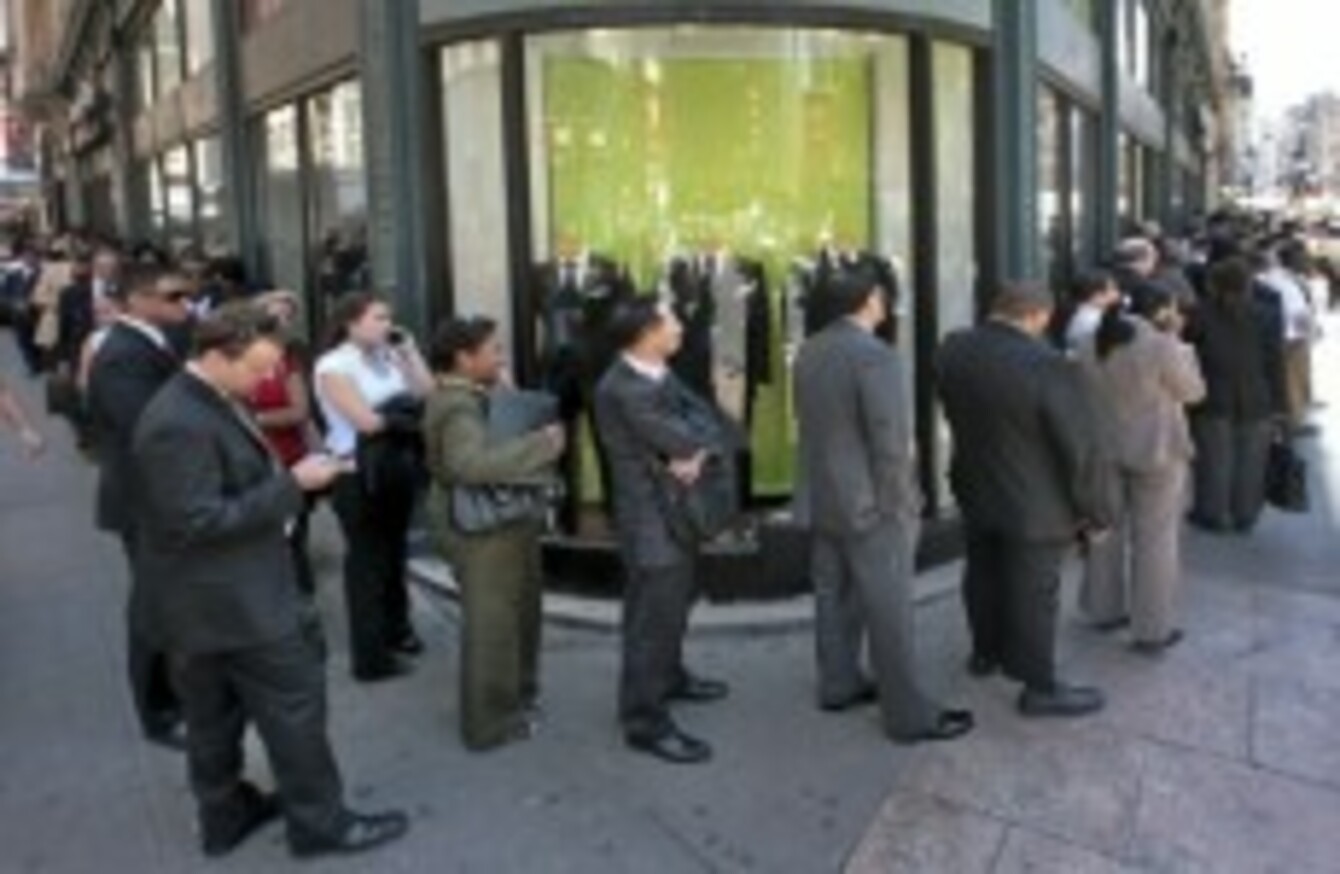 Job seekers wait in line at a New York careers fair
Image: Bebeto Matthews/AP/Press Association Images via PA Images
Job seekers wait in line at a New York careers fair
Image: Bebeto Matthews/AP/Press Association Images via PA Images
THE UNEMPLOYMENT RATE in the United States of America has dropped by just under 1%.
February's unemployment figures have just been released and show that rate is 8.9%, demonstrating a drop of just 0.9% since November 2010.
This means that 192,000 were people added to the payroll last month, the US Bureau of Labor Statistics reports.
Thre are 13.7million unemployed people in America, with 8.7% of men and 8% of women currently jobless.
The number of long-term unemployed is 6million and accounts for 43.9% of the unemployed, and the number of people employed part-time for economic reasons remains unchanged at 8.3million.
There are 1 million 'discouraged' workers, people who did not search for work in February because they believed no jobs were available for them.
Since a recent low in February 2010, total payroll employment has grown by 1.3million, or an average of 106,000 per month.
Jobs chiefly grew in the service-providing sector, with manufacturing employment and construction employment also increasing.