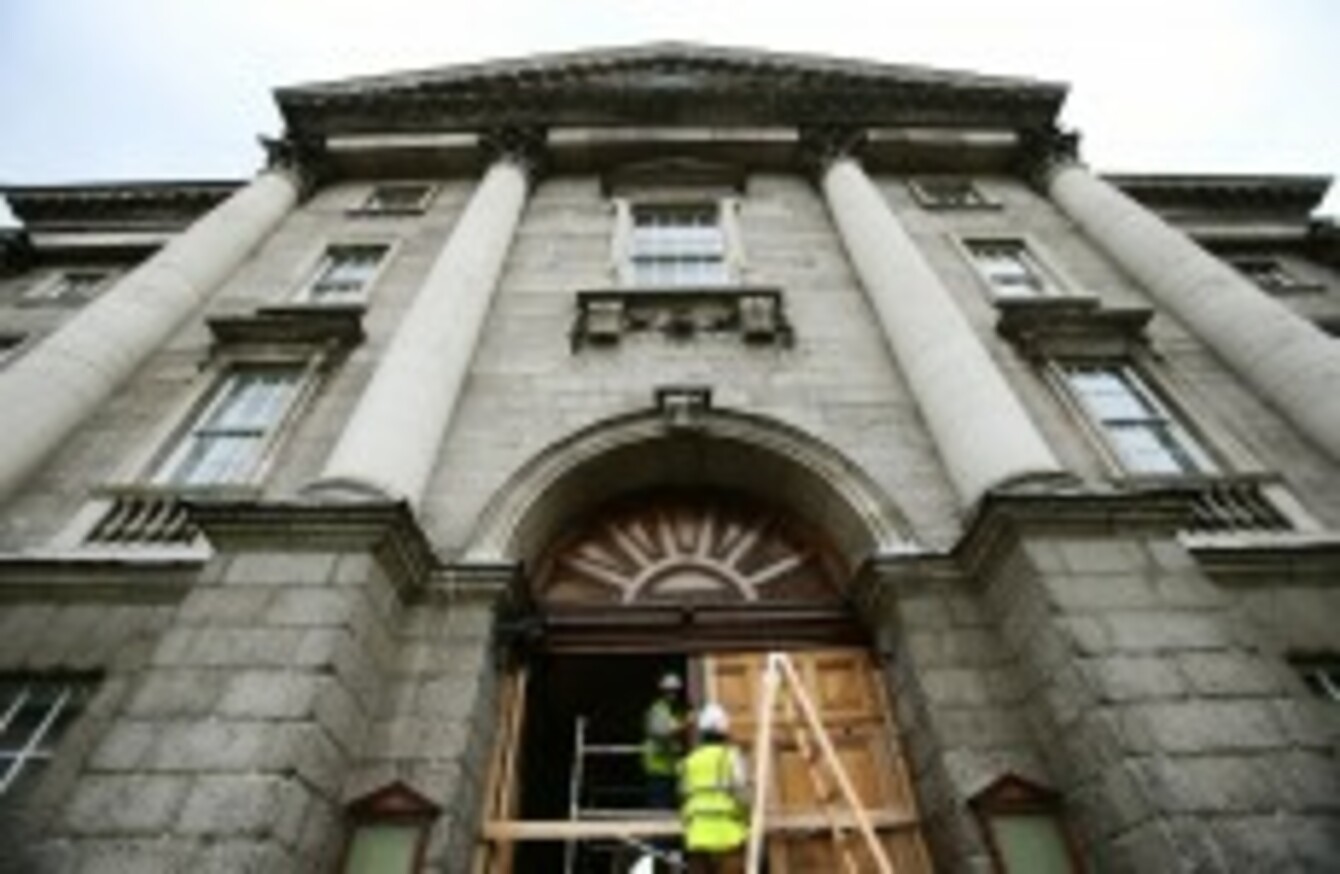 Image: PA Wire/Press Association Images
Image: PA Wire/Press Association Images
EVERY WEEK, TheJournal.ie offers a selection of statistics and numerical nuggets to help you digest the week that has just passed.
€570 million - The amount of money that developers owe to local authorities around the country.
90,000 - The number of people that Transport Minister Paschal Donohue has estimated will be affected by five days of industrial action at Irish Rail.
8,324 - The number of working days lost to industrial disputes in the first six months of this year.
8,000 - The amount of metres of cable stolen from Eircom so far this year.
81 - The age that former taoiseach Albert Reynolds was when he died on Thursday.
63 - The amount of hours that Irish radio DJs spent talking to break the world record for the longest ever marathon radio talk show by a team.
56 - The percentage of Irish people between the ages of 15 and 24 who believe that cannabis should be legalised.
69 - The number of bombing incidents in Northern Ireland in the last year – significantly higher than the number ten years ago.
45 - The average cost of going to the dentist in Ireland, according to a new survey.
31 - The percentage of people who own a smartphone but who never download a single app for it, apparently.
25 - The number of students who were offered places at Trinity College Dublin this year based on their Leaving Cert results, how they performed compared to the rest of their school, and a personal statement.
15 - The percentage of teenagers in Dublin 17 who go on to third-level education – the lowest percentage of any postcode in Dublin.
11 - The number of years that a 16-year-old boy in the US has been sentenced to spend in jail after carving a swastika into another boy's forehead.
2 - The number of Irish people who travelled to Switzerland for an assisted suicide between 2008 and 2012.