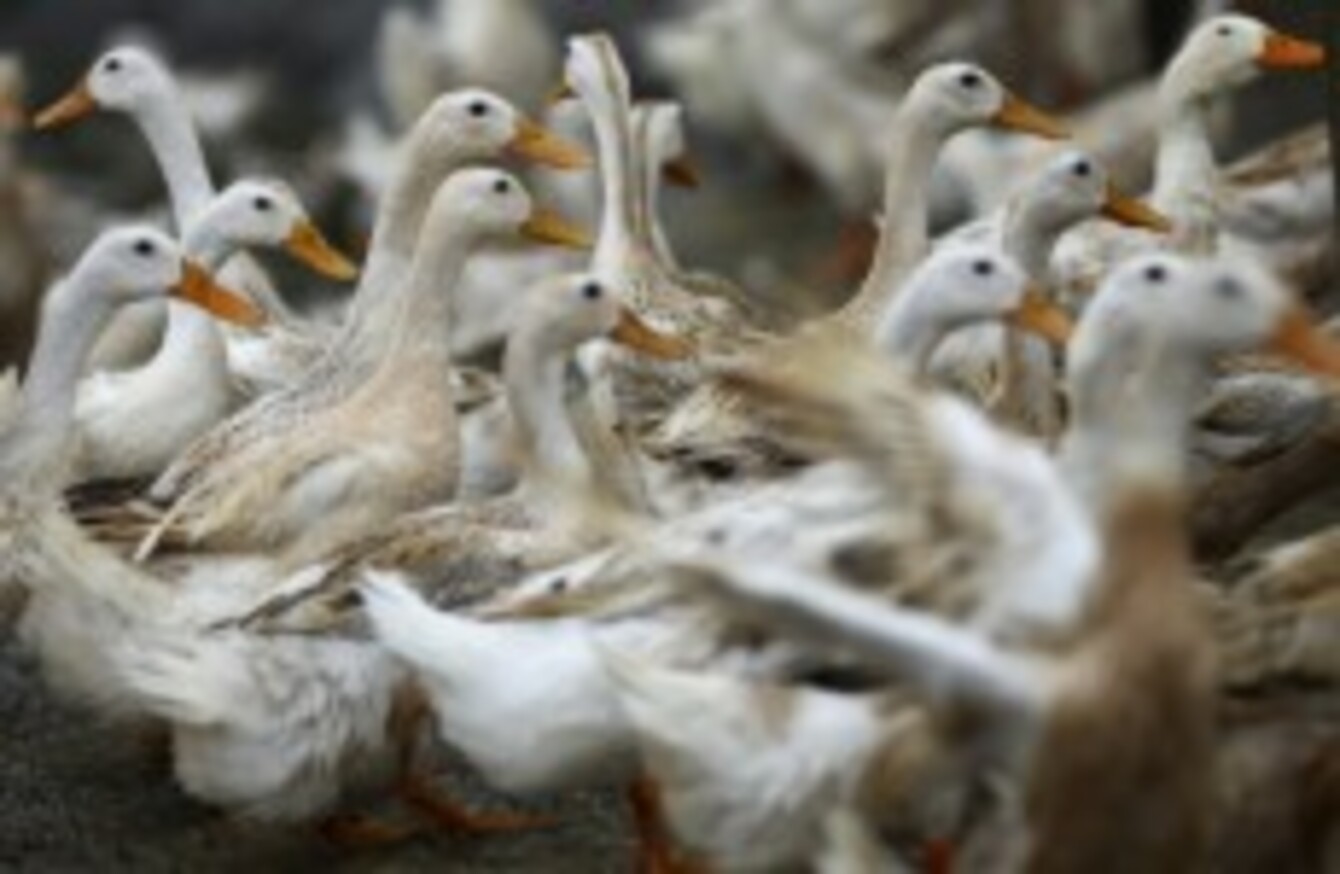 Image: AP Photo/Na Son Nguyen/PA Images
Image: AP Photo/Na Son Nguyen/PA Images
THE WORLD HEALTH Organisation says that further research into the lethal H5N1 virus is critical, but has agreed to extend a temporary moratorium on research involving new laboratory-modified bird flu viruses.
WHO convened a meeting of international health experts after a row involving two separate research groups in the US and the Netherlands erupted over their development of H5N1 versions which are more transmissible in mammals than the one which occurs naturally.
Dr Keiji Fukuda, assistant director-general of health security and environment for WHO said that new research has shown that "H5N1 viruses have the potential to transmit more easily between people underscoring the critical importance for continued surveillance and research with this virus."
WHO says that experts reached a consensus today on the continuance of a temporary moratorium on research involving the modified viruses.
Fukuda added that while the organisation prefers the full disclosure of research papers from the two groups over partial disclosure, there are issues of "significant public concern surround this research that should first be addressed".
One of the main issues at the centre of the controversy around the new virus versions is biosecurity, while another is to improve public information about the virus.
The experts at today's meeting also agreed that research should continue on the naturally-occuring version of the bird flu virus in the interest of public health protection.
WHO says that those who attended today's meeting include lead researchers from each of the two studies concerned, scientific journals interested in publishing the new research, the research funders, countries who provided the viruses, bioethicists, and directors from specialised influenza labs which are collaborating with WHO.
The organisation plans to convene further meetings to address issues arising from the two research groups.