#Withdrawn
# withdrawn - Thursday 23 August, 2012
From The Score
Withdrawn
The three men, who are due to appear in court on October 18, will take no part in this month's Games.
# withdrawn - Tuesday 12 June, 2012
ESRI
In an unprecedented step, the widely cited thinktank has withdrawn a working paper which said that as many as 44 per cent of people with children would be better off on the dole than working.
Share16
Tweet29
# withdrawn - Friday 3 February, 2012
From The Score
Absent
The 24-year-old is set to miss out on Sunday as he plans to remain in Limerick with his partner and newborn, so Fergus McFadden comes into the starting XV.
Share9
Tweet12
# withdrawn - Wednesday 13 July, 2011
Hacking
It follows the controversy surrounding the allegations that newspapers owned by its proprietor Ruper Murdoch were involved in phone-hacking.
Share
Tweet20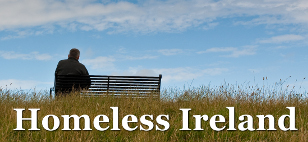 POSTCODES WILL BE introduced for every address in the country by spring next year.
The Wall Street Journal has written about the challenges facing the new system: while it will make it easier to deliver post, there are concerns that the system is intrusive and could make it easier to send junk mail.
So we're asking: How do you feel about postcodes?

Poll Results:

Share your story: voices@thejournal.ie
Wednesday A morning shower; clouds breaking Max: 15 °C Min: 5 °C
Thursday Some sun, then turning cloudy Max: 16 °C Min: 11 °C
Friday Heavy rain; cooler in the afternoon Max: 17 °C Min: 7 °C
Submit news and pictures
Most Popular Today