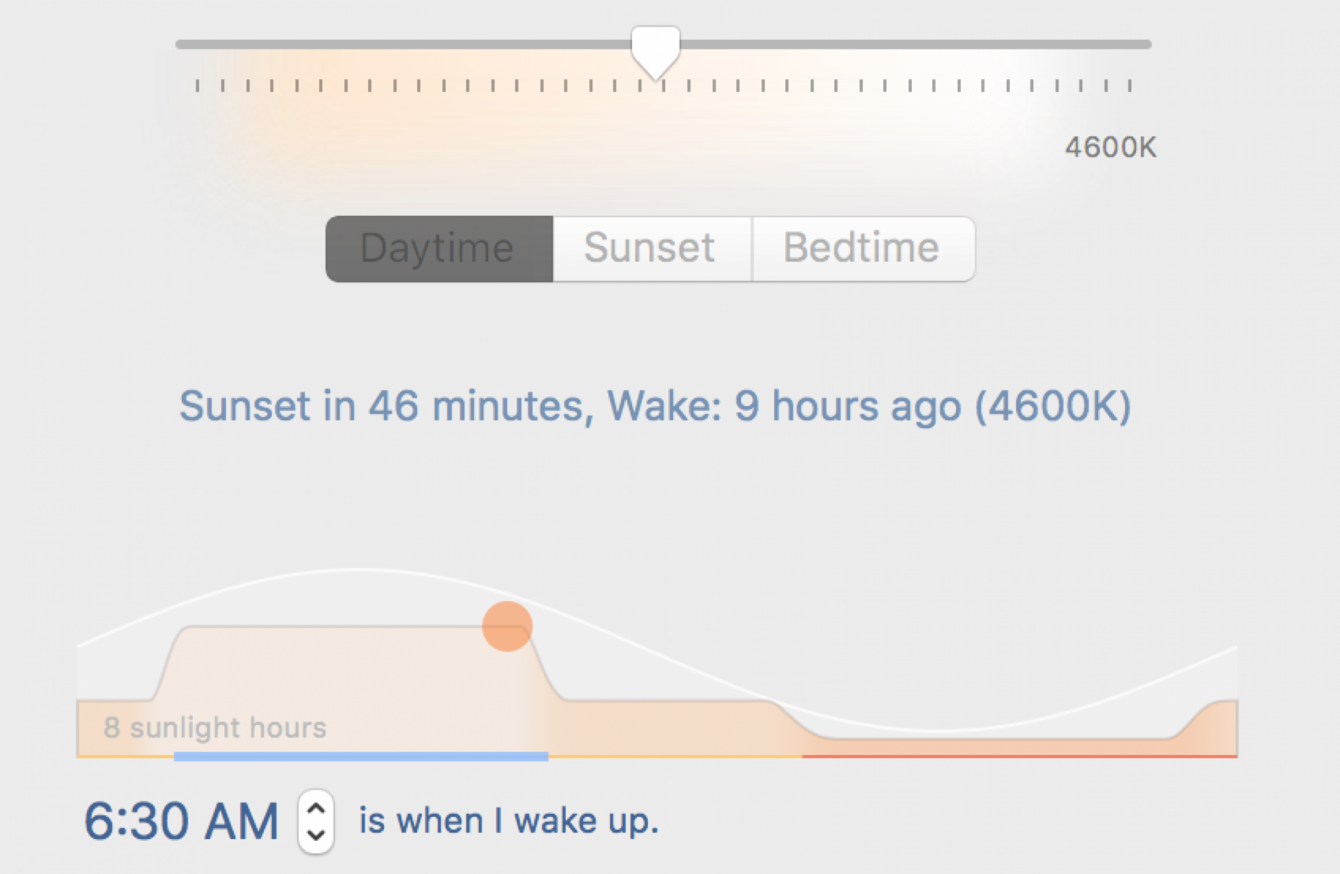 Image: F.lux
Image: F.lux
LOOKING AT A screen all day long isn't exactly good for your eyes. Do it too many times and they will become red and sore, which isn't a good thing.
While telling you to step away from your screen might not be easy advice to follow, there are some ways to help you ease the burden on your eyes without breaking your habits.
Android 
You have two options, both of them app-related. The first would be to download Dimmer which dims the screen so it's not as bright.
The other (and arguably better) alternative is to download Twilight which replaces the blue hue on your screen with an orange hue. You can adjust the intensity of the orange hue so it doesn't obscure every colour on your screen.
iOS
Unlike its rival, iOS does not have an app like Twilight to download, but there is one way you can reduce the strain.  There is a low light option hidden away in settings that you can activate and with iOS 9, it's now easier to find.
Go into Settings > General > Accessibility and go to Zoom Filter. Here tap low light.
Now go back a screen to Accessibility and scroll all the way to the bottom to Accessibility Shortcut. Here turn on zoom. Now the next time you press the home button three times and tap zoom, it will automatically dim.
PC/Mac
On desktop, the best option is to go for F.lux. Much like Twilight, it turns the screen hue from blue to orange so it's easier on your eyes.
Installing it takes a minute or two, but once it's done, it's a matter of adjusting settings in the toolbar (Windows) or status menu (Mac). F.lux will activate throughout the day but will change hue intensity when it's nighttime.
This piece is part of 12 days of tech, a series offering quick tips and tech advice for you during the Christmas holidays. You can find more entries here.