POLICE IN THE North are carrying out searches today after 15 men were arrested at the funeral of Michael Barr.
Barr was shot in the head at the Sunset House pub in Summerhill in Dublin last week.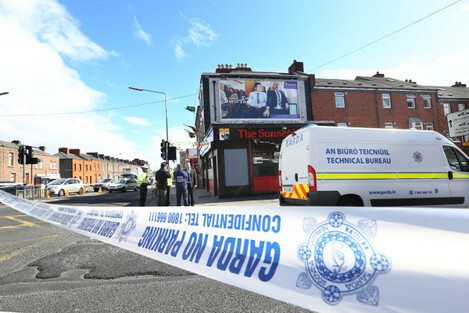 Source: RollingNews.ie
Fifteen people were arrested after Barr's funeral in Strabane yesterday.
This morning, the police began searching areas in Derry City and Strabane in connection with the arrests.
PSNI District Commander Superintendent Mark McEwan said:
Police are conducting a number of searches in Derry City and Strabane District this morning, Friday 06 May linked to the Policing operation at the funeral of Michael Barr in Strabane yesterday.
The 15 men who were arrested yesterday at the funeral are still in police custody. The men were arrested in the Strabane area under the Terrorism Act according to the PSNI.
Barr, who was 34 years old, was originally from Tyrone and was suspected of being a senior figure in the dissident republican movement.
The State had charged him with membership of the IRA, but dropped the charge when he pleaded guilty to handling stolen electrical equipment at the Special Criminal Court in 2014.
His funeral was attended by hundreds of mourners, many dressed in paramilitary-style outfits.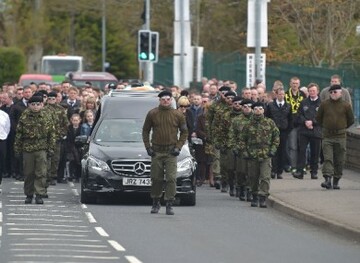 Source: North West News Group/Strabane Chronicle/PA Images