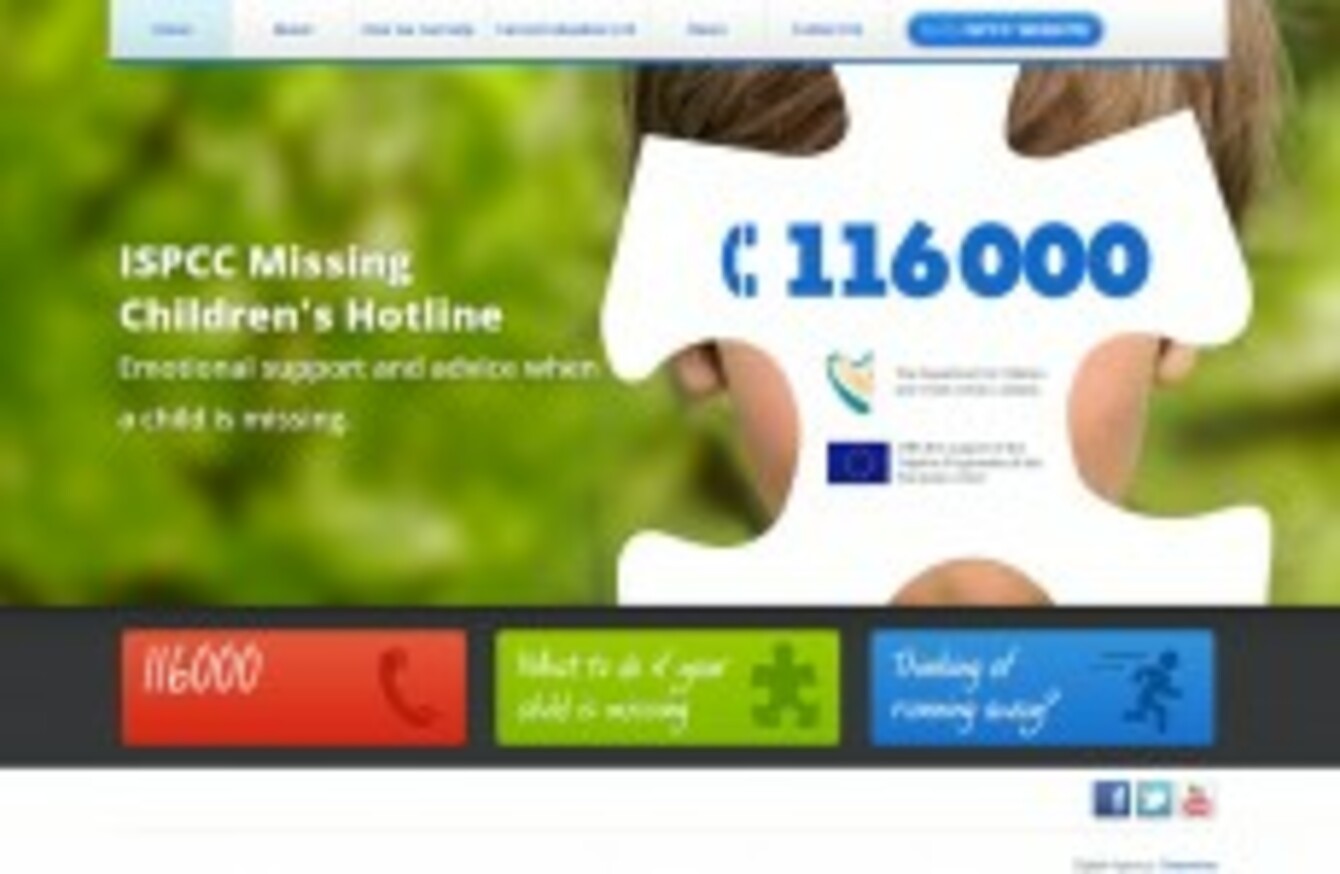 The website of the ISPCC's Missing Children's Hotline
Image: ISPCC
The website of the ISPCC's Missing Children's Hotline
Image: ISPCC
A HELPLINE AIMING to provide support for parents and the family of missing children will now operate 24 hours a day, seven days a week.
The Missing Children's Hotline can be reached on 116 000 and has been operational in Ireland since December on a pilot basis. It now operates on a 24 hour basis, 365 days a year.
It had previously operated 18 hours per day from 10pm to 4pm and was due to operate on a 24-hour basis from March but this has only happened now.
"The main objective of this hotline is to provide advice and support to missing children and their families," the Irish Society for the Prevention of Cruelty to Children (ISPCC) said today.
The ISPCC said that the helpline provides a number of support options with callers to the 116 000 number able to talk to someone about an issue.
Parents can also send an automated supportive message to a young person who is missing or thought to have run away.
The message will contain details of the hotline number, say that it is free, that calls are not traced and that they can call in confidence. Advice and guidance can also be found on the Missing Children's Hotline website.
ISPCC CEO Ashley Balbirnie said: "A child going missing is a parent's worst nightmare and the ISPCC is delighted that after several years of advocating for this vital service, we are finally able to provide support to children and families on a 24 hour basis."
The hotline has been launched with the Department of Children and Youth Affairs.