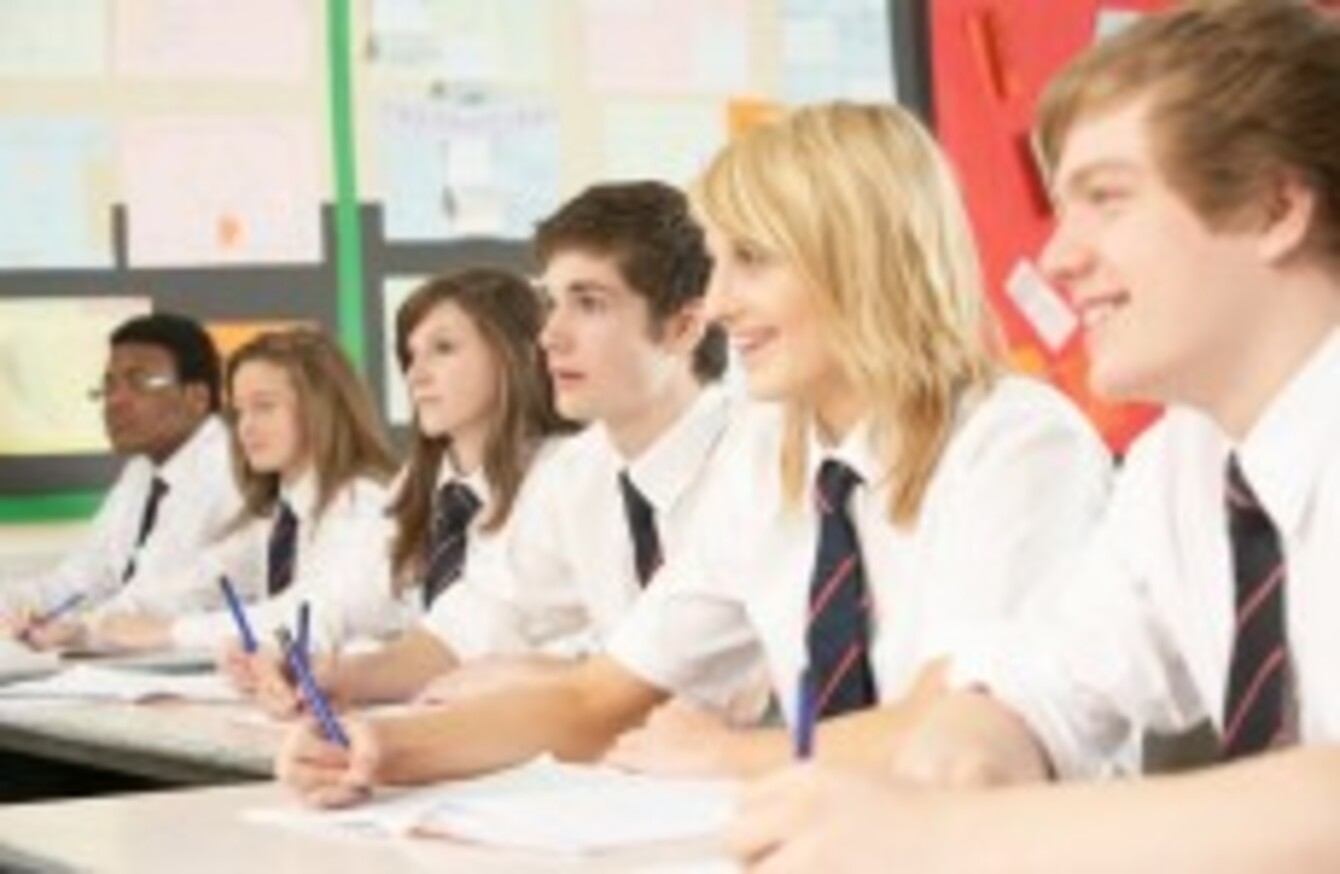 Image: students via Shutterstock
Image: students via Shutterstock
THE TEACHERS' UNION of Ireland say that 3,900 new teachers will be needed over the next decade.
The latest projections of future second level student numbers show that there will be an increase of 75,000 students in the system between now and 2024.
TUI say that significant additional investment is needed in the education system in the coming years.
TUI President Gerard Craughwell said that "the latest projections show that the number of students at second level will rise starkly from around 335,000 today to 410,000 by 2024.
This 22 per cent increase will require the employment of a minimum of over 3,900 additional full-time teachers over a ten year period to at least maintain the current pupil teacher ratio of 19:1, which has worsened in recent years as a result of cuts imposed by Budget.
The TUI say that vital positions such as Year Head are not being filled when they become vacant while guidance counselling provision has also been cut.
The union estimates that half of second level teachers under 35 are on part-time or casual contracts.
The TUI Annual Congress takes place at the Newpark Hotel in Kilkenny next week.