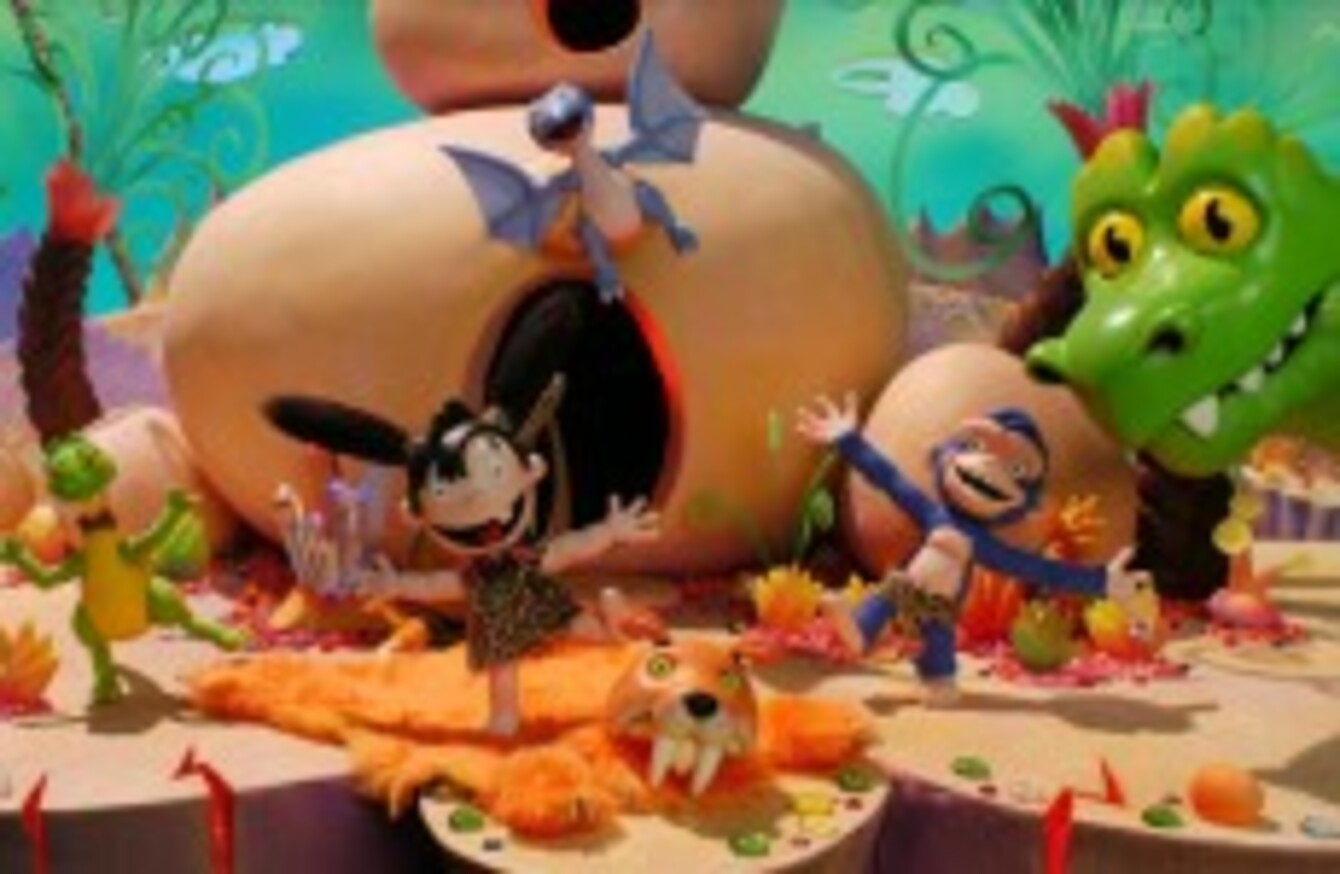 Igam Ogam
Image: Telegael Teo
Igam Ogam
Image: Telegael Teo
IRELAND'S ONLY STOP motion studio, which is based in Connemara, Co Galway, has announced the creation of 40 new jobs.
Those taking up the roles will work on the second series of 'Igam Ogam' an animation program for preschool children about a cave girl, her pet dinosaur and a blue monkey. The prehistory program is broadcast on TG4 and on stations in Germany, Wales and England. Production will run on it until the beginning of 2014.
Siobhán Ní Ghadhra, chief operating officer for Telegael Teo the animation and television production house behind the development, says the company is "also speaking to a number of other international companies with more projects in mind… Over time there are more possibilities".
Based in Casla, Connemara the company are looking for people to work in all aspects of production, writing, animation, art, lighting, camera etc. Although Ní Ghadhra says "a lot of the crew have already been hired", they are "always open to hearing from new people".
Ní Ghadhra added that the hope is to hire mainly from the Irish workforce as there is a wealth of talent in the country, especially those coming out of third level courses but the problem is, "sometimes they don't have the experience required," she said.
A lot of very good people are coming up through the ranks, especially coming out of college. We've no doubt that the talent is there but it is a matter of experience.
Telegael makes between four and six international productions a year. Currently, they are making an animation series of Sabrina the Teenage Witch for Disney, a second series of Wild Grinders for Nickelodeon and a second series of Chloe's Closet.
Telegael's productions have been distributed to over 140 territories throughout the world and translated into more than 40 languages.