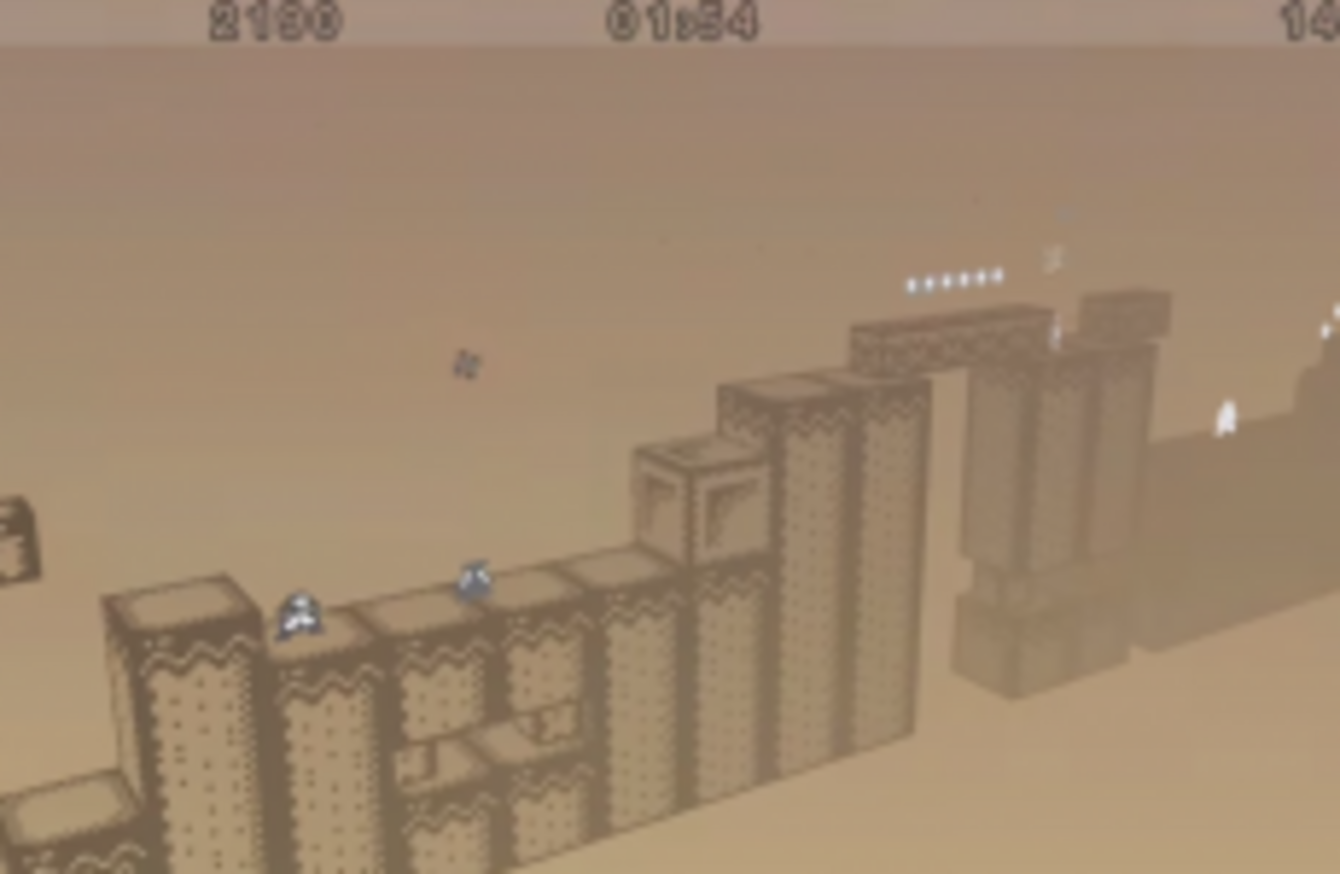 Image: 1 Bit Ninja/App Store
Image: 1 Bit Ninja/App Store
EACH WEEK, WE highlight five apps that are worth downloading for your smartphone and tablet. There are a lot of apps released on a daily basis, but not all of them are worth paying attention to.
This week features Microsoft's cross between Word and Wordpress, playlists based around learning instead of music and a one-bit ninja.
Office Sway
For: iOS,
Cost: Free
- Microsoft has really been pushing its new office apps on iOS and Android, with more services being released on both platforms.
- The latest addition is Office Sway, which is now available to the public after having a waiting list. Think of it as a combination of Google Docs, Word and Wordpress and you have the right idea.
- This is designed with online use in mind, much like Google Docs, all your work is saved on the cloud, allowing you to create visually-pleasing documents.
- It's not the most accessible app out there. Once you get your head around the terminology it uses (for example, it calls layouts 'moods' now), it's rather easy to put together a decent document.
-If you're looking for an upgrade to Word, give this a go.
VLC Player
For: Android, Windows Phone
Cost: Free
- One of the most popular video players has finally arrived on Windows Phone, but under a beta tag mind.
- For those of you not familiar with VLC, it's a portable media player that allows you to play both audio and video content.
- The interface is nice and bright. If you have any videos saved on your phone (from recording them) they will be placed here, but the real fun is uploading videos and music to it.
- If you don't have videos, you can open up a stream and view it there, although you will need to have the URL address first before you can do anything.
- If you have a collection of videos saved on your hard drive, this will let you watch them on the go.
Adobe Lightroom Mobile
For: iOS, Android
Cost: Free
- If you're going to go for an image editor, there are few out there that are better than Adobe.
- Now Lighthouse has arrived on Android, it's somewhat lightweight compared to other similar apps, but that works to its advantage.
- The user interface is one of its strong points. Clear, concise and easy to use.
- The only flaw is that you need to have an Adobe account to use it, and since it's designed to accompany the main Lightroom service, you will need to go for a 30 day trial to use it at the very least.
- However, if you're already using Lightroom often, then this is an essential app.
Source: Adobe Photoshop Lightroom/YouTube
Gibbon: Playlists for Learning
For: iOS
Cost: Free
#Open journalism No news is bad news Support The Journal

Your contributions will help us continue to deliver the stories that are important to you

Support us now
- There are a lot of music apps out there based around playlists for each mood, but what about education?
- That's what Gibbon hopes to solve as it guides you to articles and videos that will help you learn more about a chosen topic.
- By choosing the type of material you want to read, it will go through step by step guides on topics like coding, science, photography and writing among other things.
- It keeps track of your learning, how much material you've gone through and will fire out reminders to keep you on track.
- If you want to learn something new but don't know where to start, this is a good first step.
1-bit Ninja Remix Rush
For: iOS
Cost: €1.99
- If you're going to do an endless runner, you need to do something original to stand out. And thankfully the standard of games being released is getting higher and higher.
- 1-bit Ninja Remix Rush has you rushing against the clock as you clear chasms, collect bits and bounce on enemies
- There are two ways to control your character. Holding down the bottom left-hand corner moves your character while tapping the right side causes you to jump. It's easier in theory.
- It has a 3D viewpoint which may seem strange but really it helps you see what's coming ahead so you can react
- A great blend of the old and new that will remind you of games from yesteryear.
Source: kode80/YouTube