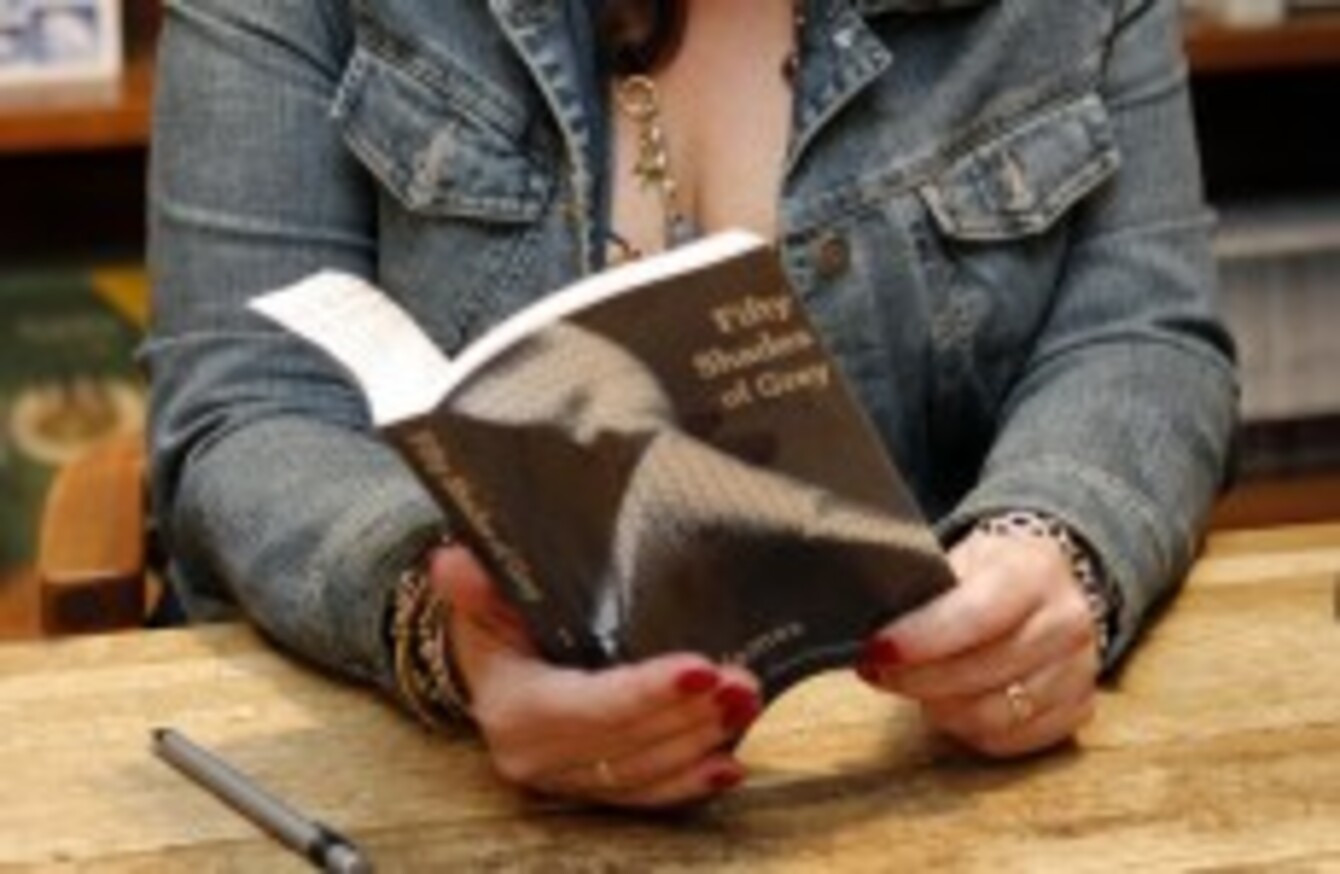 Author of 50 Shades of Grey, EL James
Image: AP Photo/Jeffrey M. Boan
Author of 50 Shades of Grey, EL James
Image: AP Photo/Jeffrey M. Boan
IN THE SPACE of less than a year, an erotic fiction novel which started out as fan-fiction for Twilight fans is now breaking records set by Harry Potter for the speed with which it's selling out of book shops.
The trilogy that makes up 50 Shades of Grey has sold 60,000 copies in Ireland since it went on sale at the end of April. The figure could be even higher, as it doesn't take into account sales on e-readers.
In on example of just how quickly it is selling, 400 copies of the book went on sale in the Eason book shop on Dublin's O'Connell Street on Thursday – and they were all sold out by lunchtime.
"Bar Harry Potter, we've never experienced anything like it," says Maria Dickenson of Eason.
The novel is already officially the fastest-selling paperback since records began in the UK, and Booktrade, which tracks book sales, says it is also the fastest selling-paper back in Ireland too.
"People have been happy enough to come in and buy it, which is a big change," says Dickinson. "It's become a bit of fun, people have a bit of a giggle around it".
The reason why this particular book has taken off where thousands of others haven't is partly down to how it spread by word of mouth, and partly down to how it looks, says Dickenson.
"It started in America with women passing it to each other at school gates or in each other's homes. That's how people got to talking about it and how it spread so quickly". She noted:
Often erotic fiction can look seedy but this has an understated, classy cover, and that makes a big difference.
Few mainstream bookshops in Ireland would have sold much in the way of erotic fiction aimed at women before 50 Shades of Grey took off – or, at least, as Dickenson notes, "it would have been hidden under newspapers when someone was buying it so it wasn't overt" – but the success of the trilogy has changed that.
There has been something of a mini-boom in erotic fiction for women on the back of the success of 50 Shades. "Some books have already been published, some books which have already been published are being repackaged with new looks to appeal to a new audience," explains Dickenson.