Updated Oct 12th 2018, 8:51 AM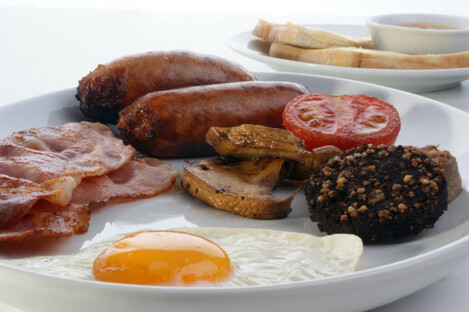 Source: Shutterstock/Joerg Beuge
EVERY MORNING, TheJournal.ie brings you all the news you need to know as you start the day.
1. #STORM CALLUM: The storm has been raging all night. Follow our liveblog for the latest on its effects.
2. #NAVAN: A man has died after being hit by a car in Co Meath. 
3. #POWER OUT: 30,000 customers are without power as a result of Storm Callum.
4. #FECKERS: Landlords and agencies have started asking people for viewing fees, according to housing group Threshold.
5. #CAESAREANS: Caesarean section incidences have almost doubled globally since 2000. 
6. #CHARLETON: With the publication of the Charleton Tribunal report yesterday, we run through the judge's forensic analysis of a national scandal.
7. #HACKED OFF: Speaking of Charleton, one thing is certain from his report – he isn't overly enamored with journalists.
8. #GROWTH: The pace of economic growth is strong in 2018 as the Central Bank forecasts another 154,000 new jobs.
9. #HURRICANE MICHAEL: Search teams continue to comb the debris in search of survivors of the most severe storm to hit Florida in decades. The death toll now stands at six.
On the go? You can now listen to the 9 at 9 as an audio bulletin from TheJournal.ie, supported by Volkswagen. Get started by hitting the button below.