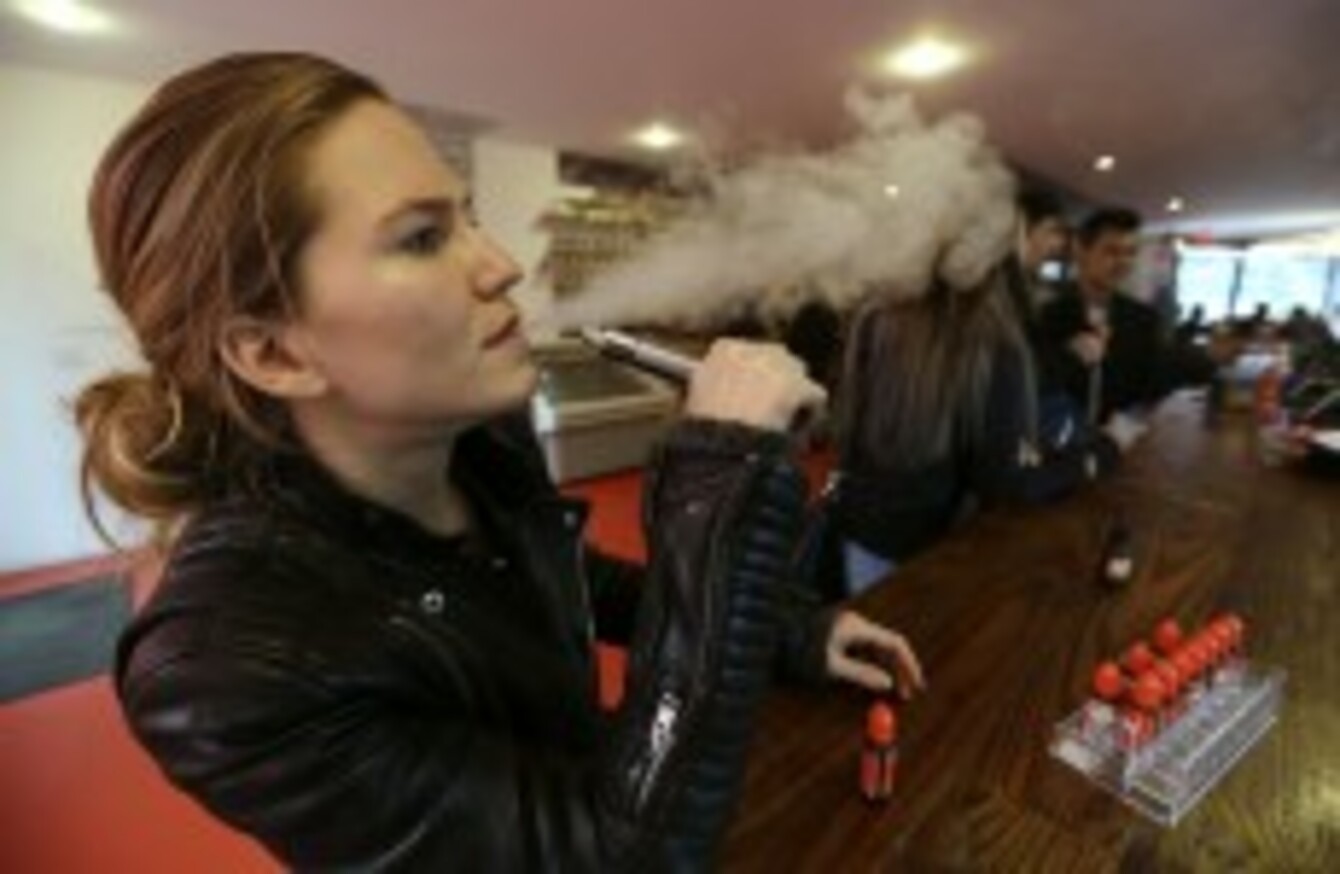 Image: AP/Press Association Images
Image: AP/Press Association Images
IRISH E-CIGARETTE MAKER Healthier Smoker has announced a total of 80 new jobs at its new manufacturing facility in Six Cross Roads, Waterford.
The positions will be divided evenly between the company's manufacturing and retail and distribution arms.
The company said that it could potentially offer up to 1,000 jobs over the next 12 months if its expansion proceeds as planned.
A group of ex-smokers founded the company two years ago, and went on to raise €3 million to fund its initial expansion. A total of €10 million in funding is expected to flow into the vaping outfit, supporting new positions across 105 retail outlets, 150 store concessions and the Waterford plant.
Big in China
The product has proved to be a success as far away as China, with many people there buying from the Waterford outfit ahead of domestic competitors, spokesperson Stephen Ryan said.
He said: "The fact that we have a 95% retention rate amongst people trialling the liquids speaks for itself and the response from customers certainly attests to it."
Ryan said that there was a huge growth potential in the e-cigarette industry over coming years.
"In export terms, we anticipate that our business, just from this facility alone, could be worth €100 million in the next five years. The potential is staggering and Ireland could possibly become a world class centre of excellence for the production of e-liquids."
Healthier Smoker said that around 50,000 people use e-cigarettes in Ireland, with sales up 478% last year, pulling in €7.4 million in revenues.