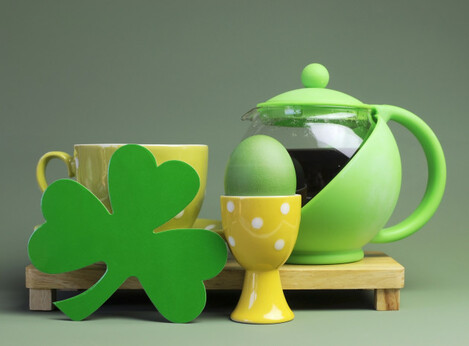 Source: Shutterstock/Milleflore Images
EVERY MORNING, TheJournal.ie brings you the stories you need to know as you wake up.
1. #1916: The celebrations of the Easter Rising centenary will kick up a gear today. The main event will be the state parade in Dublin, beginning at 10am.
2. #TRAGIC: A young girl has died after the bouncy castle on which she was playing blew clear of its moorings in Essex, England.
3. #US ELECTION: Hillary Clinton has had a night to forget after Bernie Sanders secured victories in the Washington, Alaska, and (in all likelihood) the Hawaii Democratic primaries. Sanders still has a lot of ground to make up on Clinton however.
4. #ISLAMIC STATE: The so-called Islamic State has suffered what's being described as 'a major symbolic blow' after Syrian forces retook the ancient city of Palmyra from the caliphate's control.
5. #MICHEÁL OR ENDA: The Sunday Independent reports that Micheál Martin has moved ahead of Enda Kenny in independent TDs minds as the race to be Ireland's next Taoiseach enters its fifth week.
6. #GARDA STRIKE?: Rural members of the gardaí have told TheJournal.ie that industrial action across other sectors is stirring discontent among the force.
7. #SUPER SOARAWAY: The Sun newspaper has been censured over its claim that one in five Muslims support Isis.
8. #STOMACH ACHE: Irish people will eat 17.7 million easter eggs over the course of the Easter break.
9. #YAWN: The clocks have gone forward. So, it's not 8am, it's 9am. Get up soon, the parade is in an hour.