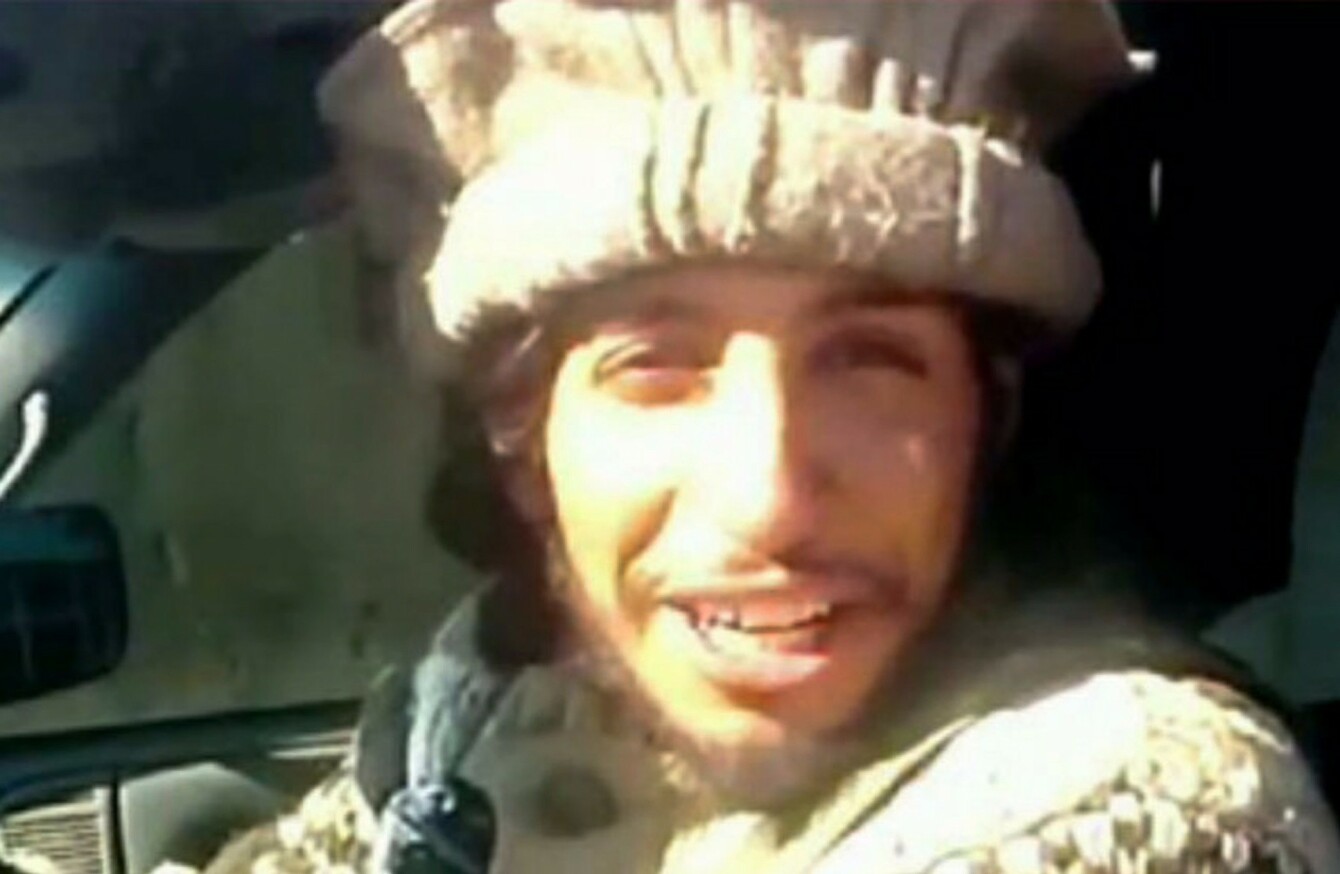 Image: AP
Image: AP
THE UNITED STATES warned France about the ringleader of last week's terrorist attacks several months ago.
US intelligence published a report showing it warned in May that Islamic State (IS) was capable of carrying out the kind of large-scale, coordinated attacks seen in Paris.
The assessment from the Office of Intelligence and Analysis, in coordination with the FBI, specifically refers to Abdelhamid Abaaoud, describing him as a ringleader of Belgian plotters, and warned that Europe was more at risk of attack than the US.
A plot uncovered by Belgian authorities in January "may indicate that the (IS) group has developed the capability to launch more complex operations in the West," it said.
Abaaoud is a 28-year-old IS fighter who was previously thought to be in Syria after fleeing raids in his native Belgium earlier this year.
Residents of the Paris suburb of Saint-Denis said they had been caught in a terrifying exchange of fire at dawn yesterday as police closed in on the apartment where he was thought to be hiding.
Hayat (26) who only gave one name, had been leaving a friend's apartment where she had spent the night when the shots erupted.
"I heard gunfire," she said. "I could have been hit by a bullet. I never thought terrorists could have hidden here."
A man arrested during the assault told AFP he had allowed his apartment to be used by two people from Belgium.
"A friend asked me to put up two of his friends for a few days," Jawad Bendaoud said, before he was arrested.
Raid
The fate of Abaaoud, the suspected 'mastermind' of the Paris attacks, is still unknown after a huge police raid left at least two people dead yesterday.
Police staged a ferocious seven-hour assault in the north of Paris yesterday after intelligence led investigators to an apartment where the Belgian suspected of orchestrating the worst ever militant attack on French soil was thought to be hiding.
At least two people were killed in the raid — a woman thought to have blown herself up with a suicide vest and another body that was found riddled with bullets — according to Paris prosecutor Francois Molins.
The suspects were set to carry out a second attack targeting Charles de Gaulle airport and the city's financial district La Defense, according to reports.
Eight people were arrested, but neither Abaaoud nor 26-year-old Salah Abdeslam — suspected of taking part with his suicide-bomber brother Brahim in the attacks last Friday that killed 129 people — were among those held.
French lawmakers will today begin debating whether to extend the state of emergency declared after last week's attacks by three months to February, and expand it to allow suspects to be placed under house arrest.
#Open journalism No news is bad news Support The Journal

Your contributions will help us continue to deliver the stories that are important to you

Support us now
Molins said the raid had thwarted a "team of terrorists that… could have struck".
Police used more than 5,000 rounds of ammunition in the raid after terrified residents living in the area near the Stade de France stadium were evacuated.
A series of explosions rang out as the police closed in on the dwelling and one suspect was seen being dragged away.
Severe damage to the building and the state of the bodies found inside made it impossible to know exactly how many people had been killed and who they were, the prosecutor said.
"I am not able to give you a precise number and identity of those killed. There are at least two dead and verifications will likely take longer than expected," Molins added.
"A new team of terrorists was neutralised and all indications are that given their arms, their organisational structure and their determination, the commando could have struck."
The 57-year-old man was wounded in the arms, legs and stomach but was not in a life-threatening condition.