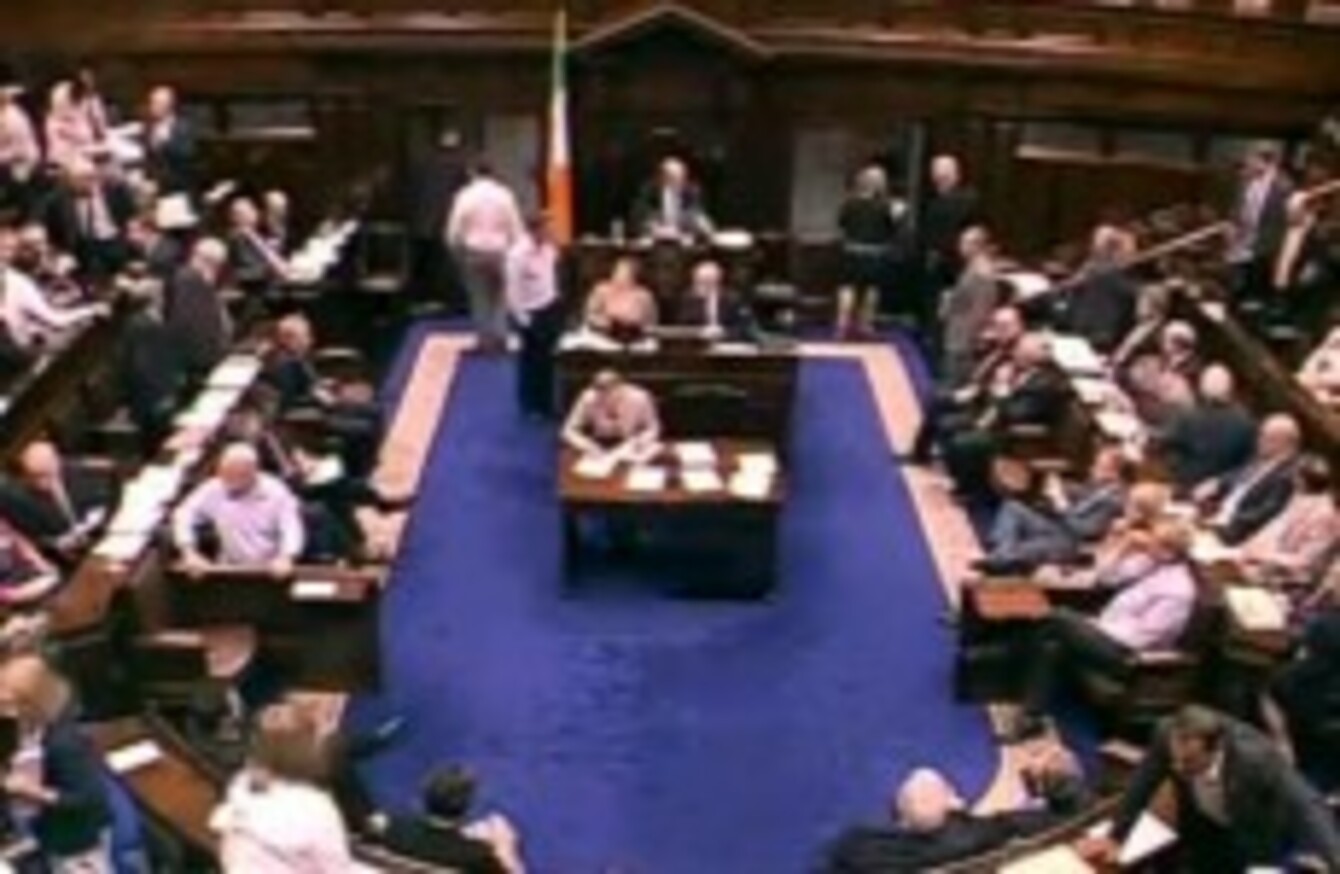 THE DÁIL HAS voted down an amendment tabled in relation to the suicide section of the bill.
The amendment from Sinn Féin's Peadar Tóibín – who is set to be disciplined by the parliamentary party after also voting against the bill last week – called for the words "'section 9 certification" to be deleted.
Section 9 is the section in the bill that concerns suicidality and termination of pregnancy.
However, 135 of his colleagues voted for a motion calling for the amendment to be proposed to be deleted, while 24 voted for against this.
His amendment will not be added to the bill.
Among those who voted with the government were TD Lucinda Creighton, who it is believed intends to vote against the bill during the final vote this evening.
Amendment number 1o, in the name of Deputies Catherine Murphy, Richard Boyd Barrett, Mick Wallace, Seamus Healy and Joe Higgins is currently being discussed. This amendment concerns fatal foetal abnormalities and reads as follows:
In page 6, between lines 2 and 3, to insert the following:
" "fatal foetal abnormality" means a medical condition suffered by a foetus such that it is incompatible with life outside the womb;"
The debate on the proposed amendments continues in the Dáil, and is expected to last until 5am.
To find out more about the debate, you can read our explainer. You can also watch the debate live by clicking here.