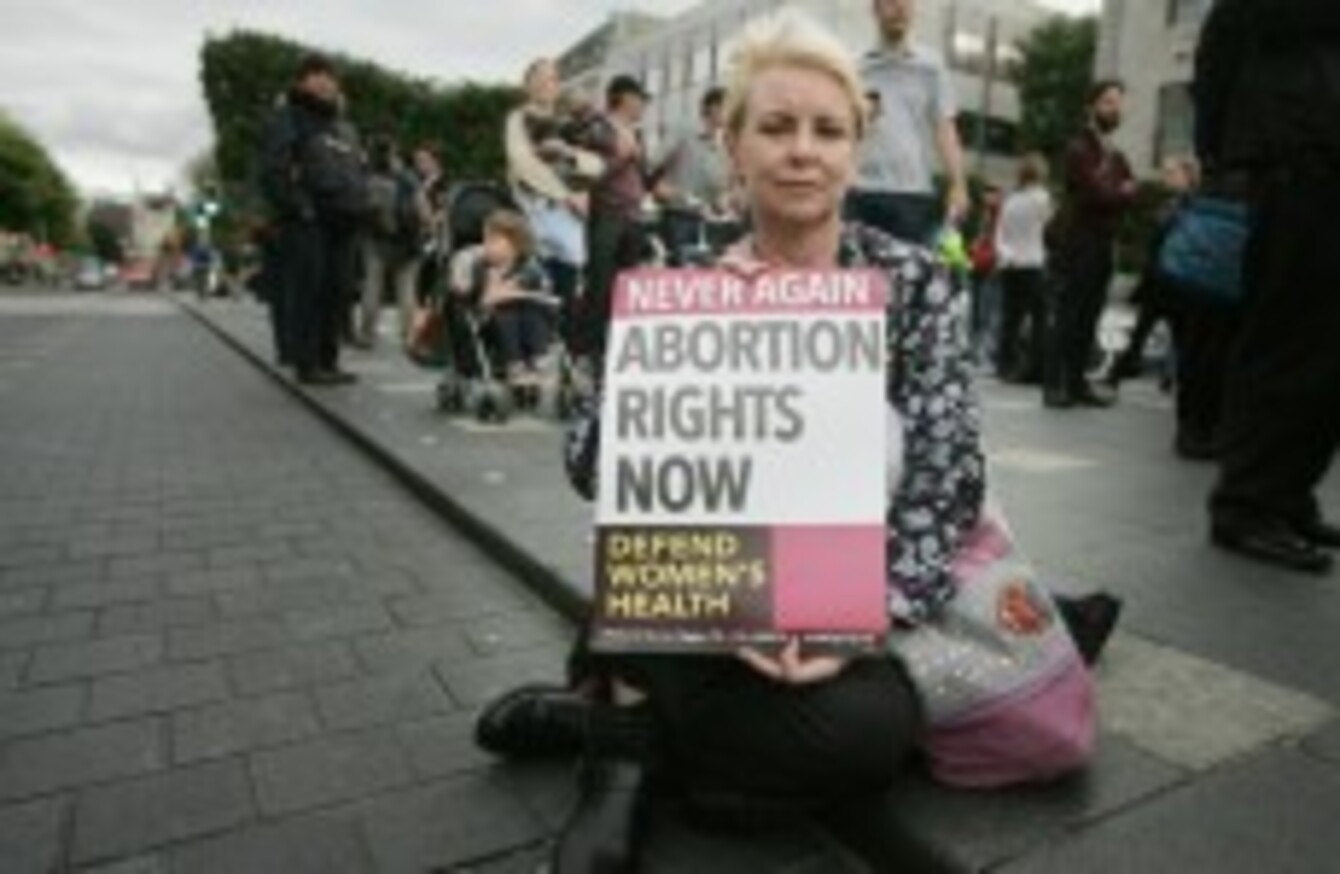 Image: Leah Farrell/Photocall Ireland
Image: Leah Farrell/Photocall Ireland
THERE HAVE BEEN a number of calls for an independent inquiry into the "Miss Y" abortion case.
The Association for the Improvement in the Maternity Services (AIMS) Ireland say that case of a suicidal rape victim which came to light last weekend raises concerns.
They say that the HSE decision to hold their own inquiry will be complicated by the makeup of the four-person board.
"Three of the four person panel have close ties to the HSE," said AIMSI co-chair Jene Hinds Kelly.
"One is currently employed by them, one was previously employed by them, and another is from Patient Focus, an organisation who receive a significant amount of HSE funding each year.
This absolutely isn't good enough to assure both the Irish public and the young woman in the case that genuine answers on how the HSE went so wrong here will be both sought and uncovered.
Doctors for Choice spokesperson Peadar O'Grady said that the man who led the Savita Halappanavar inquiry should lead the Ms Y investigation.
"We call on the HSE to set up an independent inquiry and recall Professor Sabaratnam Arulkumaran to chair it.
We recognise that Professor Arulkumaran has an eminent professional background and that he gained a valuable insight into the Irish Health Service having chaired the Savita Inquiry in 2013. We request that this independent inquiry be set up as a matter of urgency.
Meanwhile, the Life Institute says that the inquiry should ask questions of the Irish Family Planning Association's role in the Ms Y case.
"The IFPA's role in this must be investigated thoroughly and transparently," said Niamh Uí Bhriain of the Life Institute.
The HSE had not responded to a request for comment at the time of publishing.