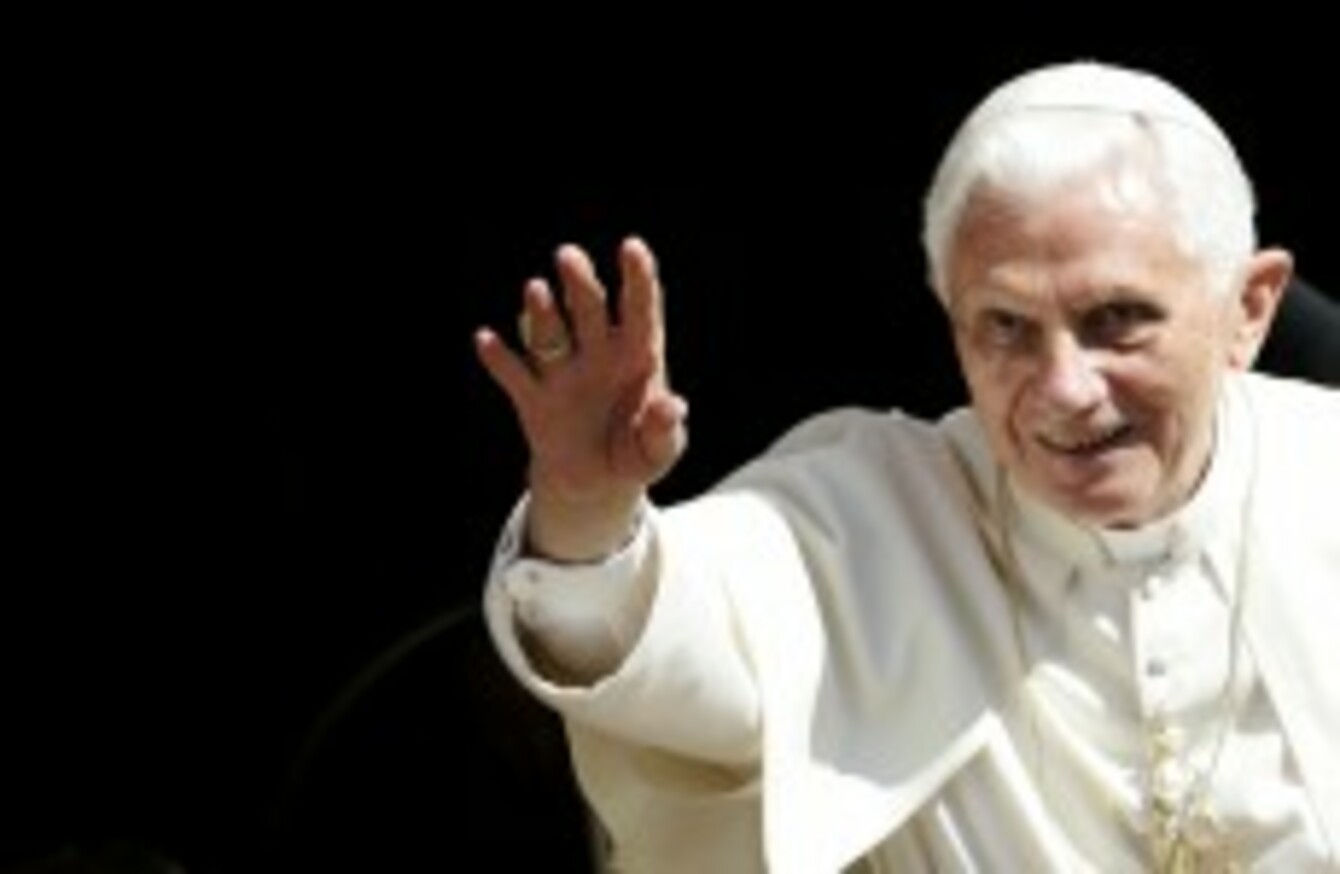 Pope Benedict XVI waves to the faithful last week
Image: Riccardo De Luca/AP/Press Association Images
Pope Benedict XVI waves to the faithful last week
Image: Riccardo De Luca/AP/Press Association Images
VICTIMS OF CLERICAL sex abuse have gone to the International Criminal Court seeking to have the Pope prosecuted for crimes against humanity.
The case brought against the Vatican by two American lobby groups, the Centre for Constitutional Rights and the Survivors Networks for those Abused by Priests, alleges that top Catholic Church officials "tolerate and enable" cover-ups of sexual abuse. It specifically names Pope Benedict XVI as having either known or "consciously disregarded" information about priests' crimes.
Pam Spees, chief attorney of the CCR, said: "Crimes against tens of thousands of victims, most of them children, are being covered up by officials at the highest level of the Vatican. In this case, all roads really do lead to Rome." She continued:
The Vatican officials charged in this case are responsible for rape and other sexual violence and for the physical and psychological torture of victims around the world both through command responsibility and through direct cover up of crimes. They should be brought to trial like any other officials guilty of crimes against humanity.
The two groups have stated that rape, sexual assault and torture are all named as crimes against humanity by the International Criminal Court in the Hague, and said people with "superior responsibility" over the priests who have committed crimes can be criminally liable.
However, Reuters reports that it is unlikely the ICC will take on the case. The court was only set up in 2002, while most of the incidents cited took place well before then. A law expert suggested to the agency that any case would have to prove that there was a "common plan" in the Church to commit crimes against humanity.