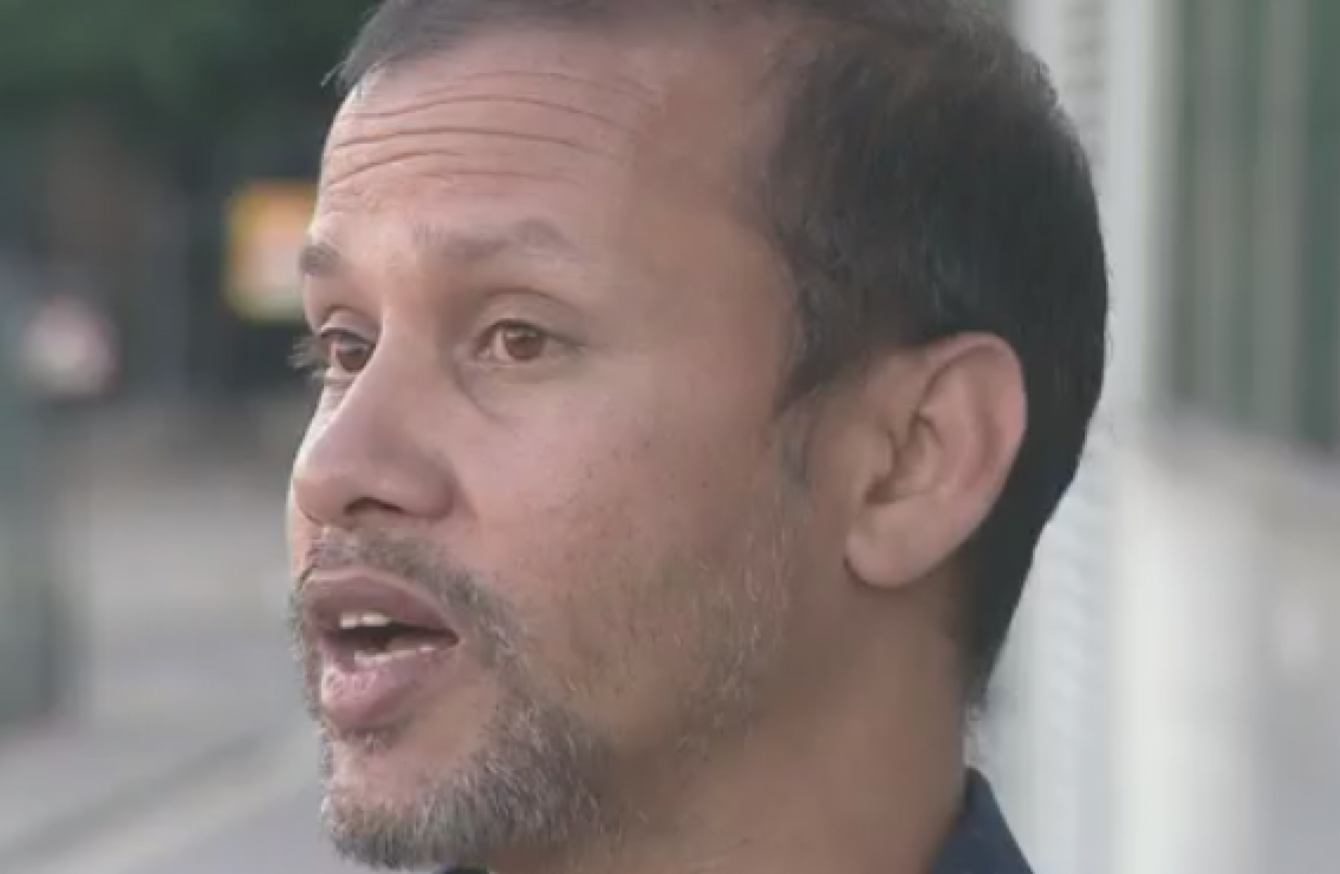 Jabed Hussain described the incident to The BBC.
Image: Screengrab via The BBC
Jabed Hussain described the incident to The BBC.
Image: Screengrab via The BBC
A MAN WHO was the victim of an acid attack in London on Thursday night has said it felt like someone threw fire in his face.
Delivery driver Jabed Hussain (32) was one of five people attacked with acid in London on Thursday, in incidents that police believe are linked.
Met Police said that they have arrested two teenage boys on suspicion of grievous bodily harm and robbery following the incident.
Speaking to The BBC, Hussain – whose moped was stolen in the attack – described the pain after the acid was thrown at him.
"I took off my helmet and I was just screaming for help. Because it's getting dry and as much as it's getting dry it's burning," he said.
So I was just screaming for water, screaming for help.
Hussain said it felt like "someone threw extreme fire on my face".
"That's what I thought it's kind of like burning and I can't explain to you how I feel," he said.
He said he was "lucky" as the attackers had attempted to throw acid on his face, but his helmet had saved him.
Following on from Thursday night's incidents, it was reported that there was another man attacked with a "noxious substance" yesterday evening.
Attacks using acid have been on the rise in England in recent years.
Addressing Thursday's incident and the recent increase in acid attacks, Chief Inspector Clark said that businesses need to be increasingly aware of the use of such substances as a weapon.
"Of late we have seen more attacks using corrosive substances in London," he said.
"I would urge businesses and parents to challenge those who they think may be trying to obtain or carry these substances as this could help prevent serious offences and life changing injuries being caused."