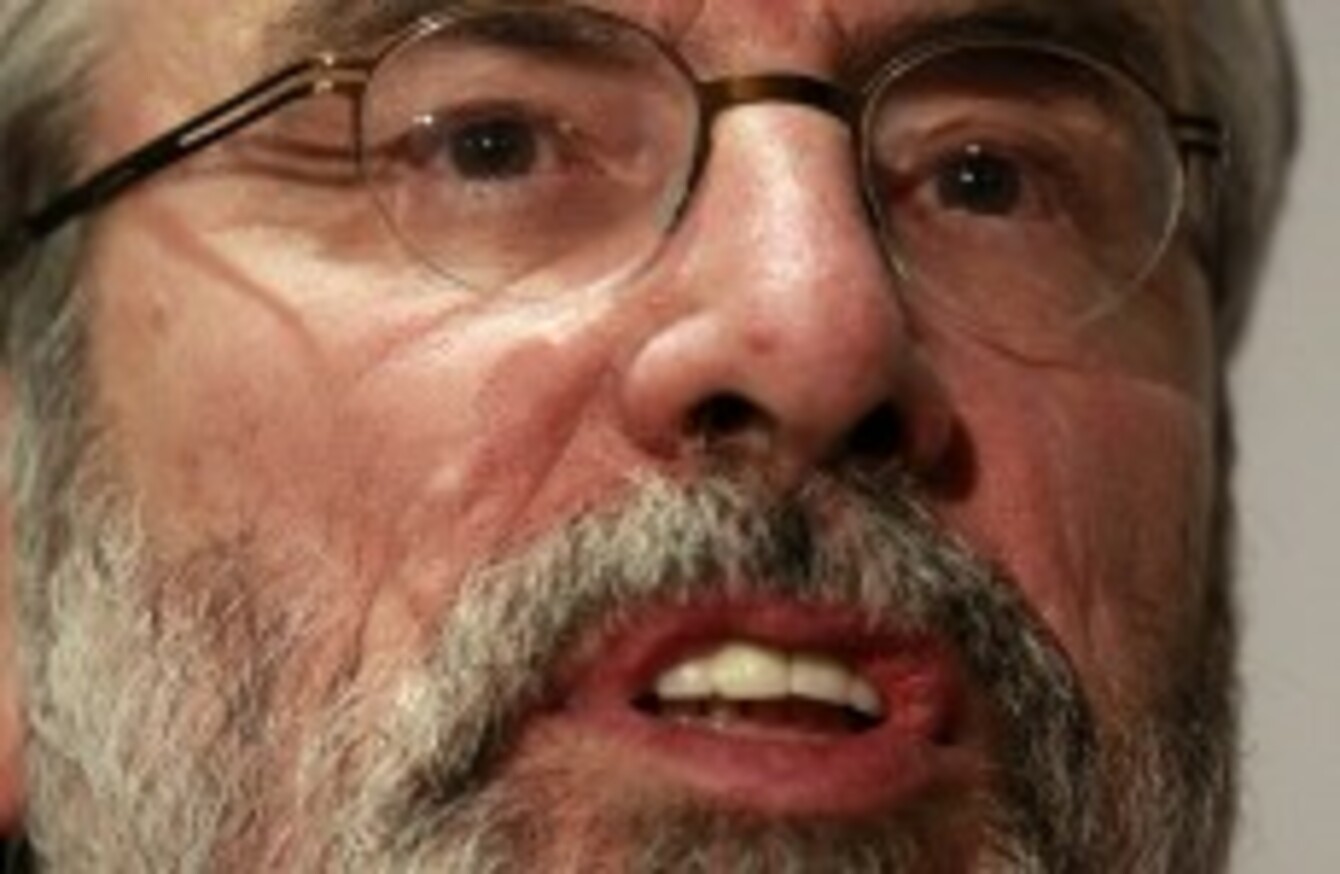 Image: Peter Morrison/AP/Press Association Images
Image: Peter Morrison/AP/Press Association Images
GERRY ADAMS SAYS the Attorney General, Máire Whelan, "clearly felt her phone may have been tapped".
He was speaking at the Sinn Féin meeting in county Louth today ahead of the upcoming local and European elections.
The Taoiseach confirmed in the Dáil this week that the Attorney General was reluctant to speak about certain matters on the phone.
The Sinn Féin President said,
We now have an extraordinary and unprecedented situation whereby the Attorney General is not willing to discuss issues on the phone with the Taoiseach.
Adding that "She clearly felt that her phone may have been tapped."
This issue emerged as a result of the

Ian Bailey case

. So, we are clearly facing the prospect of miscarriages of justice and other serious ramifications which can only undermine the justice system.
Pressure
He also called for the Justice Minister to step down, saying that the reform of Gardaí cannot happen under Alan Shatter.
"The Government says that it wants to introduce far-reaching reform of the Gardai. However the work of building a modern, accountable and efficient police service cannot happen with the current Justice Minister at the helm.
It cannot happen because Minister Shatter has been at the centre of this string of scandals that have recently enveloped the Gardai and the justice system.
"Public support is essential for any meaningful programme of reform in the Garda.
That will not be case while the current Minister for Justice remains in place.
"The public has lost faith in this Minister for Justice. In the interests of real reform, Minister Shatter should step aside."