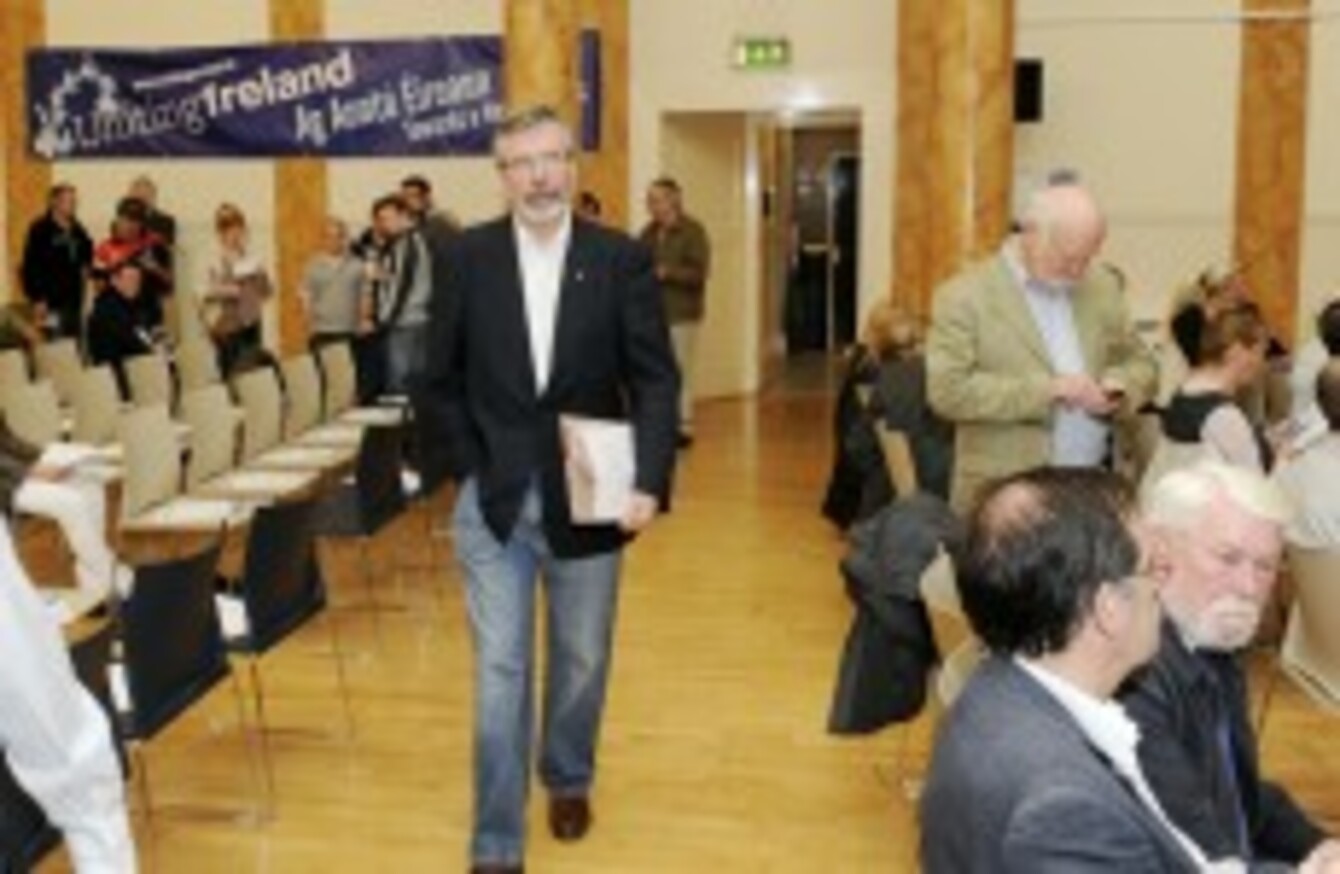 Adams arrives at the conference today
Image: Sasko Lazarov/Photocall Ireland
Adams arrives at the conference today
Image: Sasko Lazarov/Photocall Ireland
Updated 2.40pm
SINN FÉIN PRESIDENT Gerry Adams has said that two states and two governments on an island this small does not make sense at the first of two conferences on the idea of a united Ireland being held by his party in Dublin today.
Speaking at the conference, Adams argued that there was a "significant duplication of public and private services, two sets of currencies, and two tax systems, laws and regulations."
He said this was "wasteful and costly" and argued that the Good Friday Agreement provides a road map to build "all-island approaches".
He urged the Taoiseach Enda Kenny to commission a Green Paper on Irish unity and called for a joint Committee of the Oireachtas to monitor, assess, and report on the progress of implementing the paper.
He argued that federated Ireland could be part of a solution to uniting the two countries.
In what the party is calling a "major conference" the 'I dtreo Poblacht Nua, Towards a New Republic' summit is being held in the Rotunda Pillar Room, in Parnell Square in Dublin.
Other speakers include the former Beirut hostage Brian Keenan, former UDP negotiator and Irish Times columnist Davy Adams, Methodist Reverend Gary Mason, Research Professor at the ESRI Dr John Bradley and former managing director of the IDA Dr Pádraic White.
Another conference is to take place in Cork next Saturday.
Adams has said the vast majority of citizens on the island of Ireland support the goal of a united Ireland, according to RTÉ.
A poll by TheJournal.ie has found that 52 per cent of people support the idea of a united Ireland.
However, a survey conducted by the Northern Ireland Life and Times has found that 52 per cent of Catholics in Northern Ireland want it to remain part of the United Kingdom.