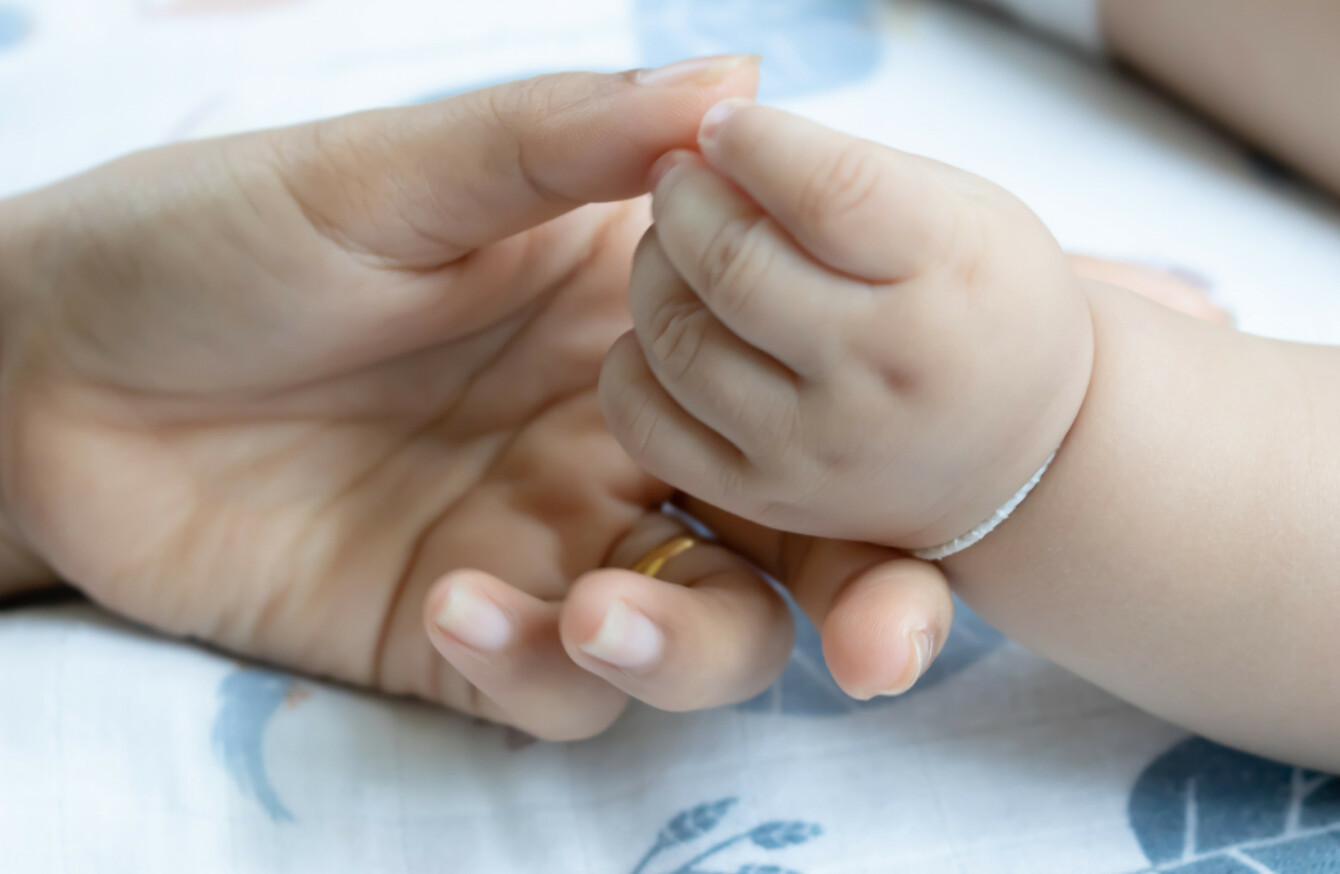 PEOPLE WHO WERE ADOPTED have been sharing their stories on the airwaves after it was revealed that some children adopted between 1946 and 1969 were registered incorrectly, meaning they may not know if they were adopted.
Yesterday, Minister for Children Katherine Zappone revealed that 126 children from St Patrick's Guild, Dublin, were registered as biological children of their adoptive parents.
At least 79 people had no contact with St Patrick's Guild and may be entirely unaware that they were adopted. A further 31 had contact with the adoption agency but they were not provided with any information.
The news has encouraged people who were adopted to share their experiences of where they found it difficult to get information or access to their records.
Theresa Hiney Tinggal was 48-years-old when a family member told her that she was adopted. "It completely destroyed my life for some time," the 64-year-old said.
I didn't know anything. My mother had told my sisters when they were teenagers. The neighbours knew, everybody knew. You really feel cheated.
People also shared their stories on RTÉ's Liveline.
One woman who spoke to Midwest Radio said that her date of birth had been incorrect.
Mary, who was born in 1969, found out when she was 5 that she was adopted after a neighbour's child told her. She said at that age, she thought it was a disease. Her father told her not to worry about it and that he'd explain to her later on.
That night her father sat her and her two siblings down and explained "that both him and my mother couldn't have children and that we were three lucky children that we had two mammies and two daddies".
For years I said that I would go and look and find out about my parents. Finally, I got the courage to go and look for my adoptive parents when I was 40, and went to St Patrick's Guild.
"I always wanted to know who they were and if they were alive. I had loads of difficulty with St Patrick's Guild they weren't forthcoming to me."
They were very sketchy about anything really. They sent me out documents for counselling and all that. Eventually then I was called up to Dublin and they presented me with a piece of paper with what my dad did and what my mum did, that I was born on 14 July 1969, which I found out a few years later wasn't my actual birth date at all.
She said she did eventually meet her real parents. Mary had been born out of wedlock, but her parents had intended on keeping her. Her mother got a job working for the nuns.
"She ended up working for a nursing home for retired priests and she went on the bus every day to work and came back in the evening and had to pay the nuns to keep me while she was gone. And she came home from work one day and I was gone."
Her parents had tried to look for her "many many times over the years", but because they had changed her name and date of birth, "they had no hope of finding me". They later got married.
She said she got in touch with them eventually through persisting with St Patrick's Guild. She met them when she was 40, and met her biological brother and sister.
She said that her parents were "very bitter" about what had happened to them.
Speaking to Morning Ireland on RTÉ today the Chief Executive of the charity Barnardos, Fergus Finlay said he believes that every single adoption agency in the state was involved in illegal adoptions.
Minister Zappone has said that an independent investigation will be set up to sample the records of other non-governmental adoption agencies and boards to see if any other similar false registrations were carried out. Adoption rights campaigners have said that the practice was common, but that it may be difficult to identify those affected.
Justice Minister Charlie Flanagan said of the adoption scandal:
"This is another step out of the dark shadows of the past. I want to acknowledge what Minister Zappone on foot of work she has been doing over the last period of time.
I believe it's important now that we set in train a process that will uncover the truth and will provide information to all those who need it.
"I would reaffirm her apology directly to those people and those citizens. I believe we should speedily set a process in train to allow for the harsh realities and difficult truths to be uncovered. It will take some time. The evidence that Katherine Zappone produced yesterday will to my mind lead to these difficult truths being unfurled and I would hope that can happen in due course."
I feel the likelihood is other agencies were involved in similar practices but I await the evidence before any conclusive comment can be made. But I would find extraordinary if only one agency was engaged in these practices.
A helpline is open from Monday to Friday between 10am and 4pm: 1800 805 665.