WOULD YOU CLIMB a 3,000-foot-high wall without ropes or support?
Or take part in a downhill mountain biking race in a vehicle you've made yourself?
Or attempt to reach the top of a Papsura, a mountain which is actually called the Peak of Evil?
Nah, us neither.
But they are exactly the tasks that the National Geographic's Adventurers of the Year 2018 took on.
The famous magazine says its annual list honours "extraordinary achievements in the fields of exploration, adventure sports, conservation and humanitarianism within the past year".
The 2018 class, with the theme of 'Trailblazers', includes climbers, ultramarathoners, mountain bikers, photographers and philanthropists. NatGeo says each of the eight has  "achieved something unique, groundbreaking and game-changing in his or her field".
Let us introduce them…
Alex Honnold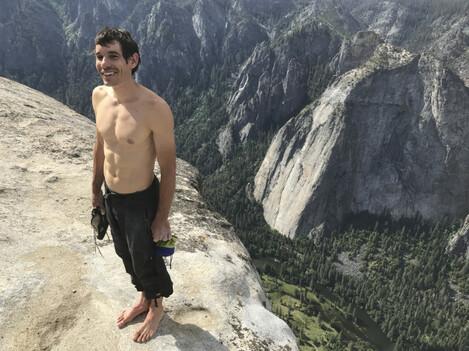 Rock climber Alex Honnold stands atop El Capitan after completing the first free-solo climb of the 3,000-foot granite wall Source: Jimmy Chin
Honnold is considered by many in the adventure world to be the best free-solo climber in the world. That means he scales walls and cliffs without ropes and supports… for fun. In June 2017, he became the first person to free-solo the 3,000-foot granite wall of El Capitan. He also is the founder of the Honnold Foundation, a group that supports global clean energy initiatives.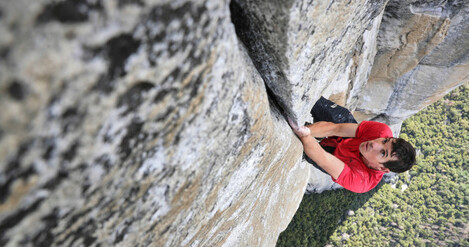 Honnold trains on the Freerider route for the first-ever rope-free ascent of El Capitan in Yosemite National Park. He completed the feat on Saturday, 3 June 2017. Source: Jimmy Chin
Kilian Jornet
Kilian Jornet passing through Camp 2 during his first ascent of Mount Everest. He achieved the faster summit of the peak after reaching the top in only 26 hours. Source: Summits of My Life
An ultrarunner and ski mountaineer, Jornet has set speed records on mountains across the globe. Last year, he set a new record for the fastest summit of Mount Everest without the use of supplemental oxygen or ropes. He reached the 11,429-foot summit in just 26 hours.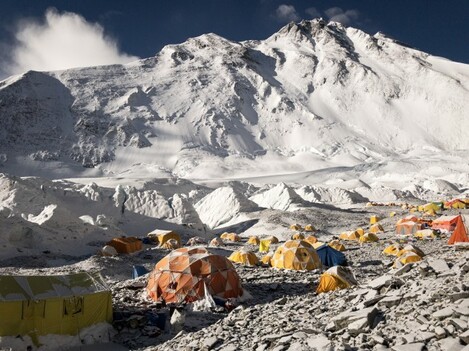 Tents lay scattered across Everest base camp during Kilian Jornet's time on the mountain. Source: Summits of My Life
Emi Koch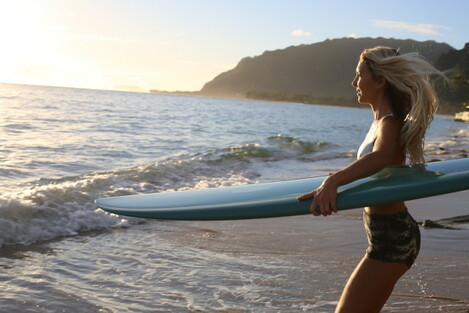 Surfer Emi Koch channels her love of the sport into her global nonprofit, Beyond the Surface International.The group works to empower local communities facing environmental threats through surfing lessons and storytelling workshops. Source: Courtesy Emi Koch
Koch is a professional surfer and founder of the nonprofit Beyond the Surface International. National Geographic says that with her organisation, "She works to empower environmentally threatened coastal communities by teaching local children to surf and providing workshops on visual storytelling."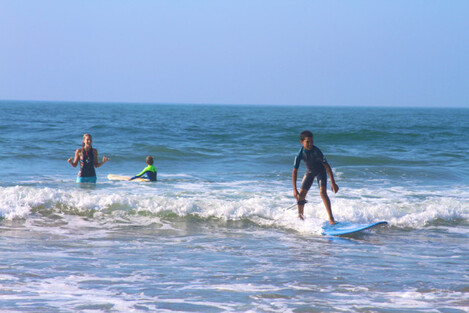 Koch watches a student ride a wave at one of her nonprofit organisation's global sites. Koch teaches children how to surf in an effort to empower local communities facing environmental threats. Source: Courtesy Emi Koch
Rajesh Magar
Magar is at home on the trails in Nepal's Lower Mustang Valley. Source: Joey Schusler
Magar, a downhill mountain biker, competed in his first Nepali national championship race on a Frankenstein-style ride—a low-budget mountain bike he modified himself. Magar has since won national and international races, including the National Downhill Championship in 2017, and is working toward competing in the Enduro World Series.
Magar modified his first mountain bike from old bicycle and motorcycle parts. He used his Franken-bike in local races and his first national championship. Source: Joey Schusler
Cristina Mittermeier and Paul Nicklen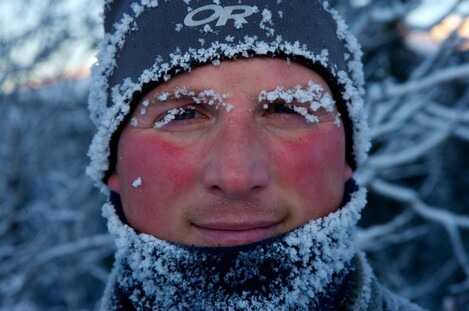 Photographer and biologist Paul Nicklen smiles with rosy checks and icy eyelashes. Nicklen co-founded the nonprofit Sea Legacy in an effort to protect and create healthy oceans by telling compelling visual stories. Source: Paul Nicklen, #TurningTheTide with @Sea_Legacy
Described as wildlife photographers, conservation activists, and founders of the nonprofit Sea Legacy, Mittermeier and Nicklen receive the honour as a pair.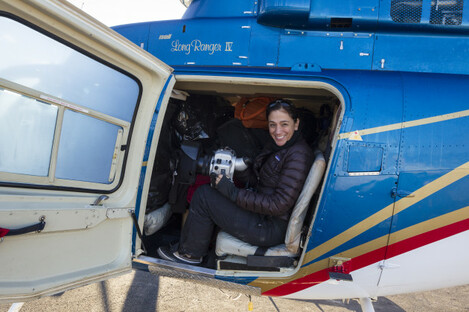 Photographer and marine scientist Cristina Mittermeier looks out from a helicopter. As co-founder of Sea Legacy, she works to protect and create healthy oceans through powerful visual storytelling. Source: Paul Nicklen, #TurningTheTide with @Sea_Legacy
Their organisation works to protect and create healthy and abundant oceans through visual storytelling. In 2017, they sparked a global conversation about polar conservation with their footage of a starving polar bear.
Source: National Geographic/YouTube
Hilaree Nelson O'Neill
Hilaree Nelson O'Neill ascends a steep wall on Papsura, a towering mountain in India known as the Peak of Evil. After obsessing over the peak for years and failing to summit in 2013, O'Neill returned to the mountain in 2017 and finally achieved her goal. Source: Chris Figenshau
Nelson O'Neill first glimpsed the Papsura mountain in India in 1999. She is a climber and ski mountaineer and had been a professional adventure athlete for more than 10 years at that stage and so it was her great challenge. Called the Peak of Evil, National Geographic said the mountain "seared a place in her mind and inspired years of training with the goal of reaching its peak". Despite failing to summit in 2013, her obsession with this perfect mountain drew her back for a second attempt, something she'd never done in the past. She finally reached the top and skied the route in 2017.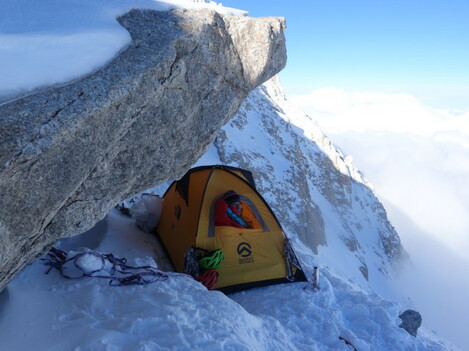 Nelson O'Neill looks out from a makeshift camp at about 18,500 feet on the Casino Ridge. The day after this photograph was taken, she and her mountaineering partner Jim Morrison summited Denali. Source: Chris Figenshau
Mirna Valerio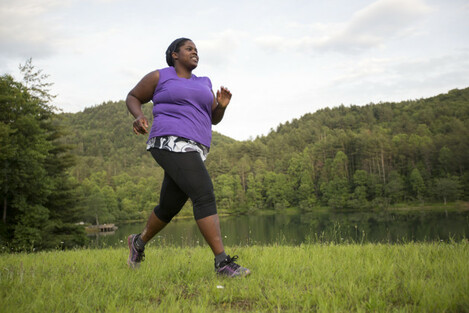 Mirna runs around Georgia's Blackrock Lake. Mirna works to shatter stereotypes, promote body positivity and encourage outdoor exploration. Source: Jenny Nichols
Valerio is an ultramarathon runner, author and educator. She competes in races around the United States and is dedicated to creating positive messaging around health and fitness. Facing racism, sexism and body shaming, she has dedicated herself to challenging stereotypes around who is and is not an athlete.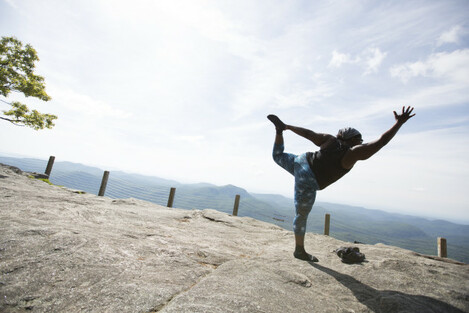 Mirna practices yoga on the top of North Carolina's Whiteside Mountain.After her story went viral in 2017, Mirna faced both public support and scrutiny Source: Jenny Nichols
Speaking about the winners, Andrea Leitch, senior director for National Geographic Travel and Adventure, described them as adventurers who are "constantly pushing boundaries" and "exemplify National Geographic's spirit of exploration".