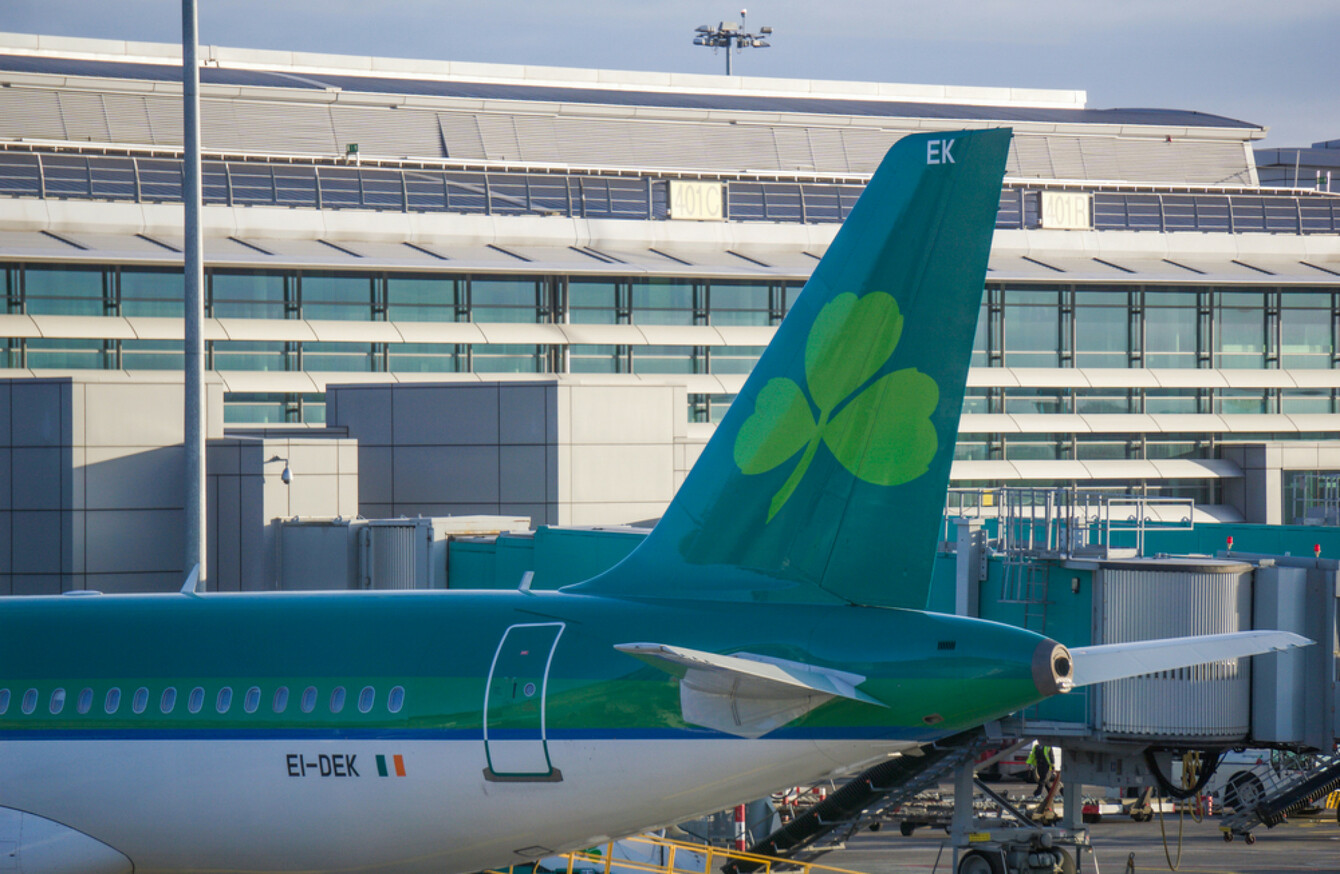 Image: Shutterstock/Jonathan Stephen
Image: Shutterstock/Jonathan Stephen
A TOTAL OF 19 extra charges have been brought against an Aer Lingus worker accused of money laundering and organising people smuggling at Dublin Airport.
Peter Kernan, 57, of the Old Rectory Lodge, Celbridge, Co. Kildare has been remanded on continuing bail pending the preparation of a book of evidence.
He had been charged earlier with unlawfully facilitating the entry of two non-nationals into the State on 9 January and 22 January last.
He also had a charge alleging that from 17 January until 23 January last at a premises at Clane Road, Celbridge, Co. Kildare, he had proceeds from criminal conduct: €10,000, £790 and $284, contrary to the Money Laundering and Terrorist Financing Act.
He is to face trial on indictment, the Director of Public Prosecutions (DPP) has decided, meaning he will be tried before a judge and jury in the circuit court.
However, he appeared again at Dublin District Court where Judge Cormac Dunne heard that the book of evidence was not yet ready.
Judge Dunne was also told that 19 new charges have been brought against the accused and they will also be part of the same case.
Detective Garda Mark Henebry told the court that Kernan made no reply when the new charges were put to him. The accused did not address the court and his solicitor Michelle Finan said there was consent to the adjournment.
Judge Dunne granted a time extension to the DPP to complete the book of evidence and remanded Kernan on bail to appear again in six weeks.
In the new charges there are additional counts for facilitating the entry of another five more non-nationals into the State at the airport on 29 December and 1 January last.
The other 14 charges are under the Money Laundering and Terrorist Financing Act for having the proceeds of criminal conduct totalling €40,354 at various locations including the GPO on O'Connell Street in Dublin, post offices in Celbridge, Co Kildare and in Enniscorthy in Co Wexford, and at a business premises in the Ilac Centre in Dublin.
These offences are alleged to have occurred on dates from November 2014 until January this year.
He was arrested as part of an investigation by the Garda National Immigration Bureau.
Gardaí have seized his passport, and his bail terms state he has to reside at his home address.
He also has to notify gardaí of any change, sign on three times a week at Leixlip Garda Station, provide gardaí with a mobile phone number on which he can be contacted at all times, not apply for a new passport and have no contact directly or indirectly with co-accused Frederick Cham.
Aer Lingus employee Cham, 61, of Railway Cottages, Hazelhatch, Celbridge but originally from Hong Kong, was served with a book of evidence in July and has been sent forward for trial to the Dublin Circuit Criminal Court.
They have not yet indicated how they will plead.
Comments have been closed for legal reasons.