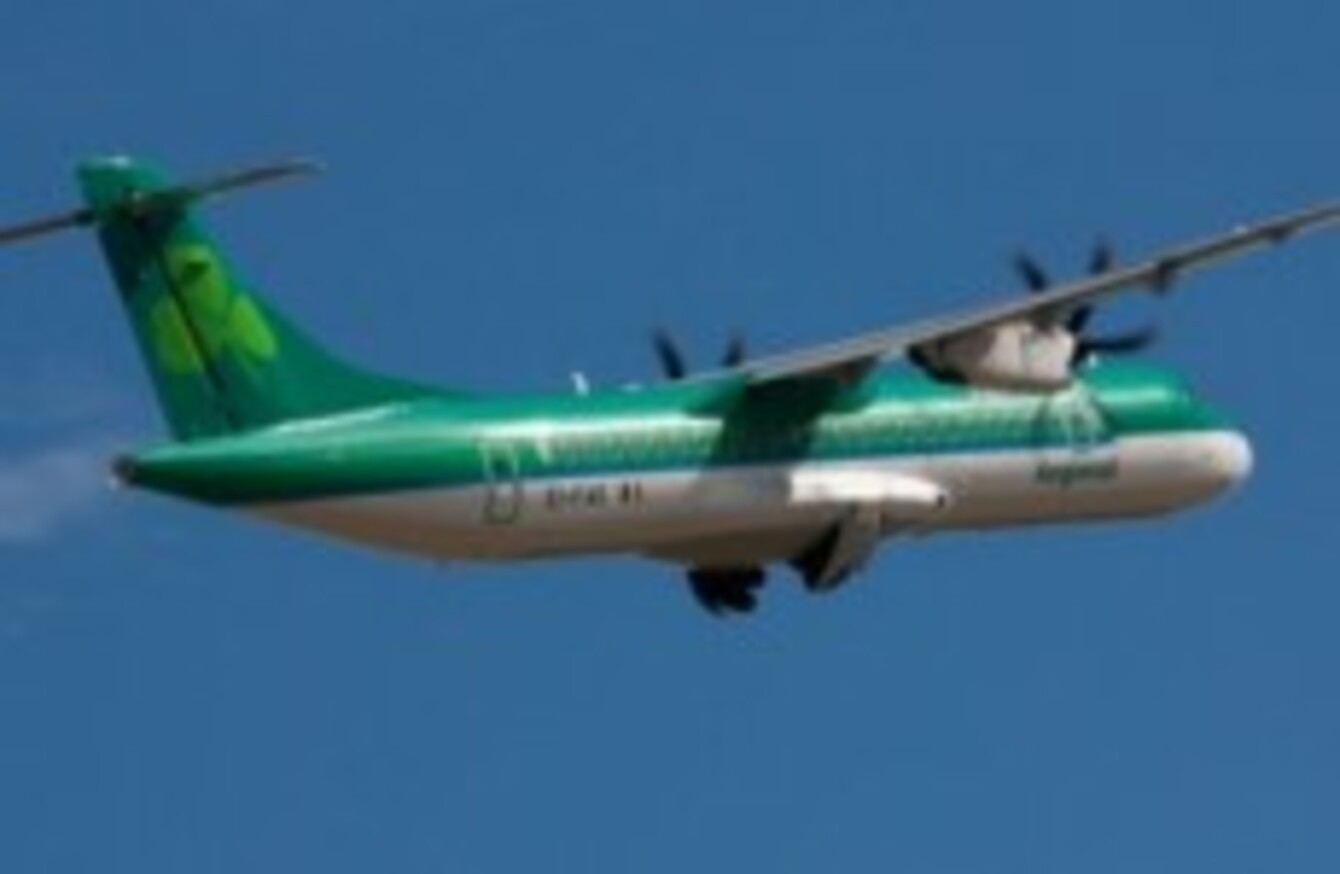 Image: Aer Lingus Regional
Image: Aer Lingus Regional
THE BIGGER BROTHER may be dealing with a profit writedown thanks to strikes, but May was a good month for Aer Lingus regional.
The short-hop carrier posted a 35% increase in passenger numbers during May, carrying 122,079 people all told.
The total beat the airline's previous best month, which was August of last year when it carried 1,191 fewer passengers.
Despite there being no Irish representation in the Heineken Cup final in Cardiff this year, there was still a 44% increased in monthly traffic to the Welsh capital.
Total passengers for 2014 are up 23% on last year, with flights to and from Dublin carrying an extra 49% traffic.
A large part of this was due to people connecting to transatlantic flights from regional airports in the UK, with Boston and New York bound passengers from Birmingham and Manchester picking up connecting flights in Shannon.
Routes from the same two UK airports to Cork also both increased by 14% and 17% respectively.
Simon Fagan, chief commercial officer of Stobart Air – which operates the regional service – said that new planes and routes were behind the surge in passenger numbers.
"New and expanded routes, along with our investment in new aircraft, are resonating with passengers. It is notable that growth is occurring across the network and at each of our bases in Dublin, Shannon and Cork."