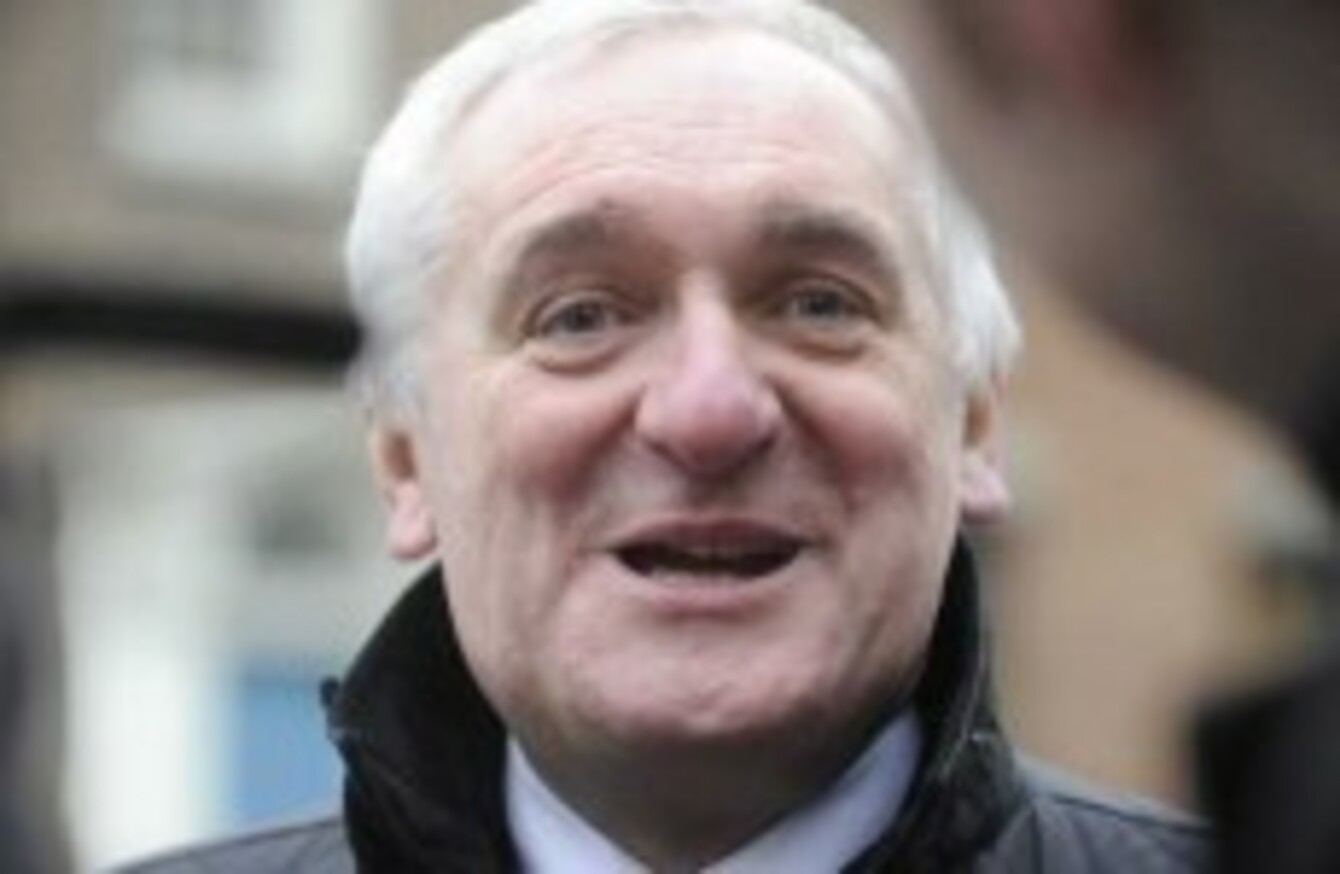 Image: Photocall Ireland
Image: Photocall Ireland
FORMER TAOISEACH BERTIE Ahern has said that he would not have done a lot differently during his time in office despite Ireland's economic collapse.
In an interview with DCUfm over the summer, which was broadcast for the first time last night, Ahern said that nobody predicted the banking crisis.
"People say now that we shouldn't have been spending so much money," he said, adding that even if money had been saved it is nonsense to believe the banking crisis would have been avoided.
"The demands (for spending) were there all the time."
He added, "There is a view sometimes put forward by economists that if we had not spent that money and saved, we would have had this big nest egg to deal with the banking crisis. The banking crisis was about €100 billion, we wouldn't have had €20 billion to deal with it so I think we were right to spend the money."
Asked by student broadcaster Barry Linehan whether the Government took warnings from the Department of Finance about the economy with a "pinch of salt," the former leader answered "Yes, we did."
Throughout the interview, which was carried out in July as part of a student research project, Ahern commented on the economy, being an EU President and the state of the Fianna Fáil party.
Here are TheJournal.ie's top 6 quotes from the interview:
1. On the construction crisis:
The main reason a lot of these [houses] aren't being filled is that they would be if the people had the money, but the banks have no money, you know."
2. On the EU Commission presidency:
I would have won the presidency that time but it is just a job that didn't appeal to me. And as it happened, I was able to manoeuvre it to get Barroso in, who is a good friend of mine. And he has got two terms out of it."
#Open journalism No news is bad news Support The Journal

Your contributions will help us continue to deliver the stories that are important to you

Support us now
3. On the 2007 Election:
Vincent Browne did a favour for me. Vincent Browne ranting on was a plus for me because I think people around the country were like, "Who does that guy think he is?"
4. On the media's role in the economic collapse:
…The media just stopped following the economy. There should be an investigation into it, they should have been following the economy from August 2007 but they weren't, they were following me. I think a lot of these guys really should have looked at themselves.

The government were following the economy but the media weren't, it was a very poor job by the media really. They were shown to be incompetent…"
5. On "getting out while the going was good":
I would have stayed on [after the Lehmans crash] because that would have been exciting and interesting and nice. The whole thing about politics is that your in for tough times and tough decisions and I would have liked that kind of a challenge. What I didn't like was just being plastered with personal stuff everyday."
6. On Fianna Fáil:
I think too many members of the party got too god damn lazy. They were all doing too well and they weren't prepared to get out and do the slog."
Linehan will talk to all of the country's living taoisigh as part of his ongoing student project.