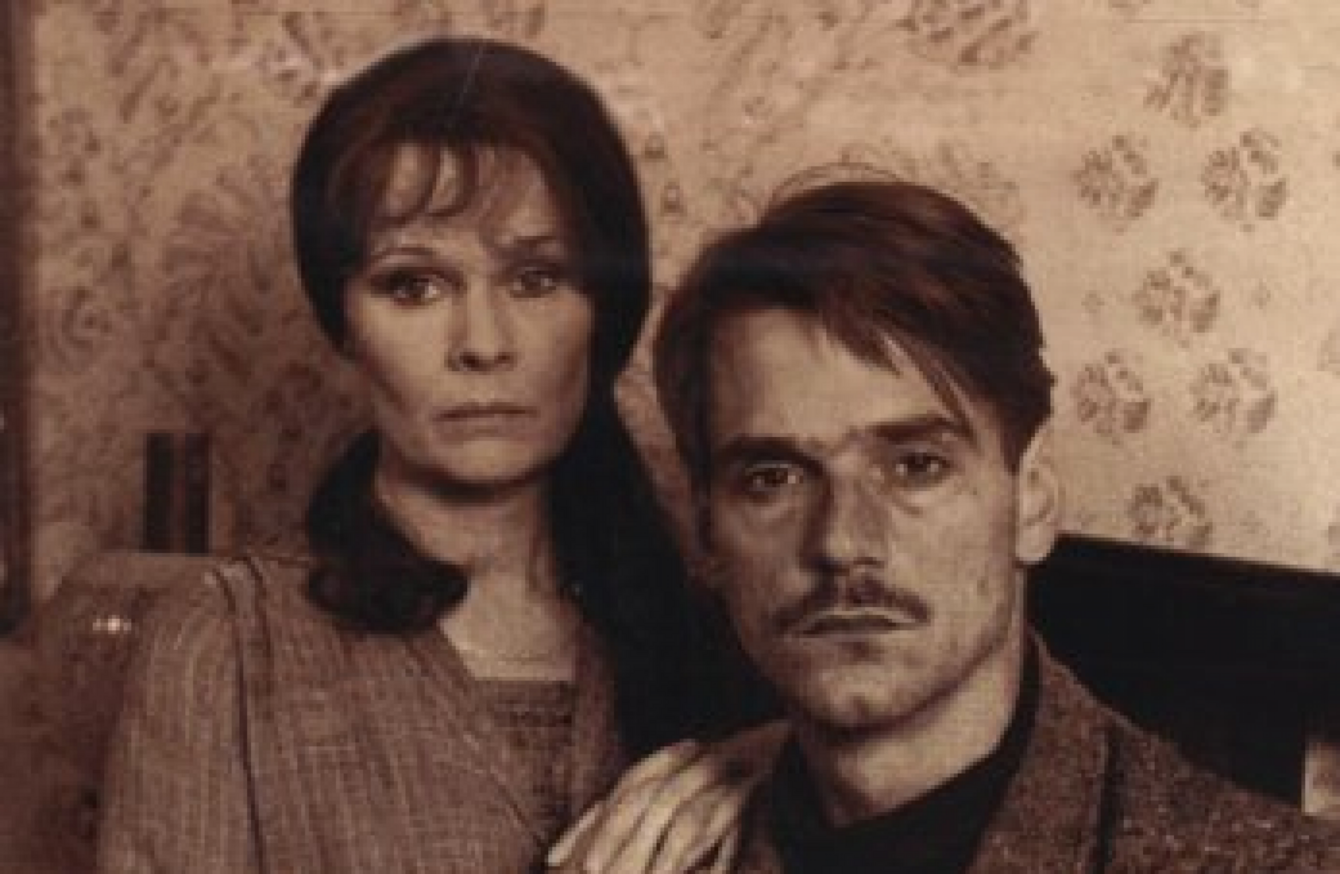 Judy Dench and Jeremy Irons in the screen adaptation of Higgins's Langrishe, Go Down
Judy Dench and Jeremy Irons in the screen adaptation of Higgins's Langrishe, Go Down
THE PRESIDENT HAS led tributes to Irish writer Aidan Higgins after news of his death emerged yesterday.
Aidan Higgins, a member of Aosdána and author of the 1966 acclaimed novel Langrishe, Go Down, passed away on Sunday in his Cork nursing home.
Michael D Higgins said he learned of his death with "great sadness".
"I wish to offer my condolences and deepest sympathy to his wife Alannah Hopkin, their children Carl, Julien and Elwin, as well as his grandchildren and friends," he said in a statement.
Aidan Higgins made an important contribution to Irish literature which was both groundbreaking and complex, and which will endure.
Originally from Celbridge, county Kildare where his most famous book was set, Higgins moved to Cork and settled in Kinsale.
Langrishe, Go Down was adapted for the screen by the BBC and RTÉ in the late 1970s. A star-studded cast was led by a young Judi Dench and Jeremy Irons. Described as a "great Irish modern classic", the book features three spinster sisters living in a Big House in Celbridge as they receive a visit from a German student.
The screen adaptation was originally banned by the Irish film censor because of scenes of nudity. It was not shown in Ireland until 2014.
A 'farewell service' is being held for Higgins at The Island Crematorium in Ringaskiddy tomorrow at 2pm. His family has said "everybody is welcome".
Aidan Higgins is survived by his wife Alannah, three children Carl, Julien and Elwin and grandchildren. He was 88.