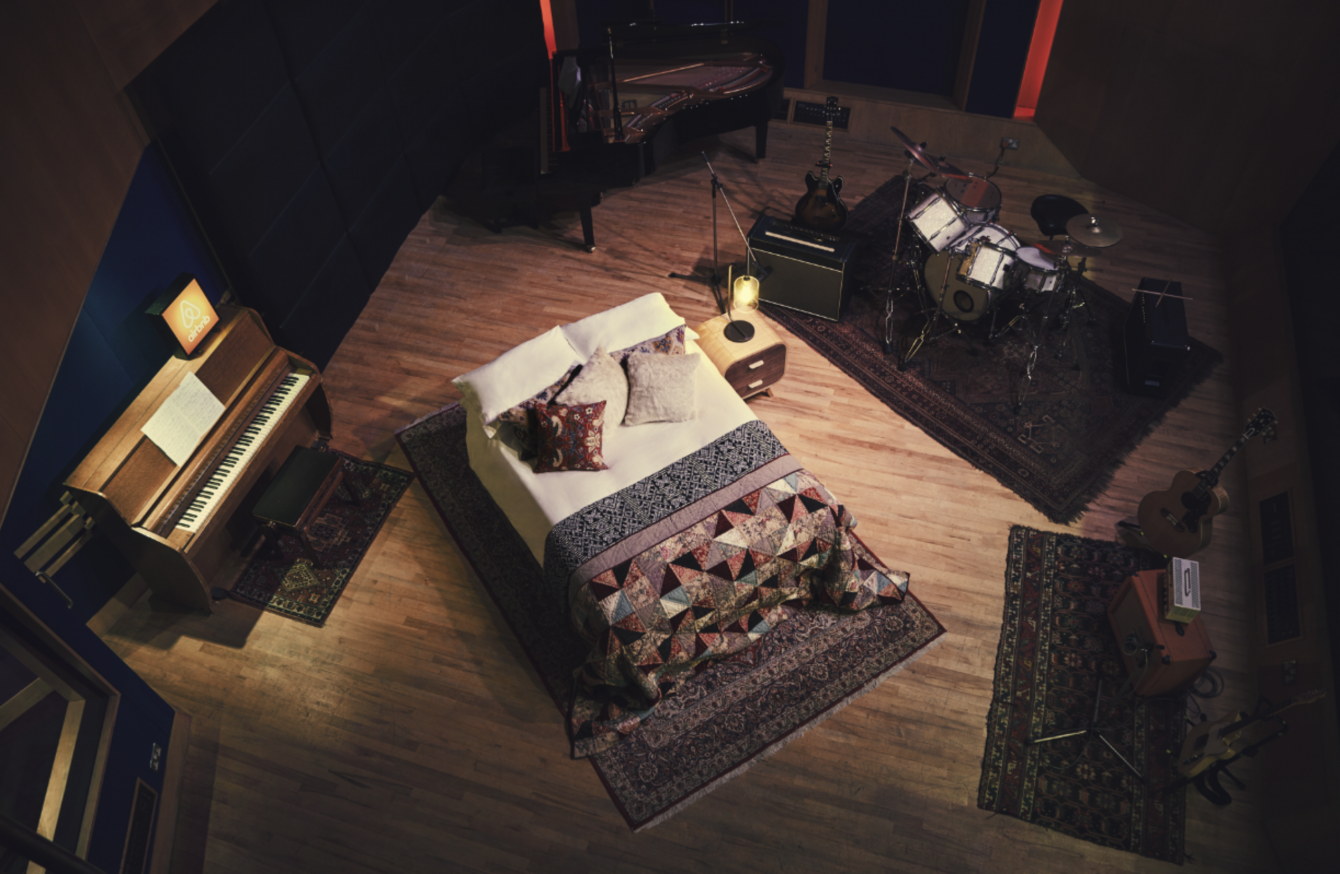 The Abbey Road studio will be transformed into a bedroom for one night.
The Abbey Road studio will be transformed into a bedroom for one night.
ON THE NIGHT of Saturday 15 October, the iconic Abbey Road studio will be transformed into a temporary bedroom – and you could be the lucky guest invited to stay.
Abbey Road studios is home to many famous musical creations and even more stories – it's where Amy Winehouse recorded her last ever song with her hero, Tony Bennett; and where Pink Floyd's Dark Side of the Moon was born.
It's also the name of The Beatles' last ever-recorded album, the cover of which features The Fab Four crossing the road outside the studio in what has become a symbol of one of the most famous musicians of all time.
Airbnb the hospitality company, have teamed up with musician Mark Ronson, who will be your host for the evening, to run this unique competition.
Ronson says he knows the recording studio well:
I was born and grew up 'round the corner from Abbey Road Studios, one of the greatest studios ever. Over the years working at Abbey Road, I've gotten to know many of the engineers there and hearing the legendary stories of recording albums is one of the great perks of being in the building.
How to enter
To get yourself into that bed right in the heart of music history, entrants should do the following:
Give some information about yourself, explain which song you wish you had been there for while it was being recorded, and why
Write it in between 50-500 characters in English, French, German, Spanish, Italian or Portuguese (see the website for other languages that are accepted)
Enter your submissions by 11:59pm Thursday 6 October.
The winner and their guests will be flown from anywhere in the world to the London studio.
And if you do win the prize, we recommend you send yourself to sleep listening to The White Album – The Beatles' mammoth musical compilation – from start to finish in the studio it was recorded in, next to the piano that so many songs were recorded on.