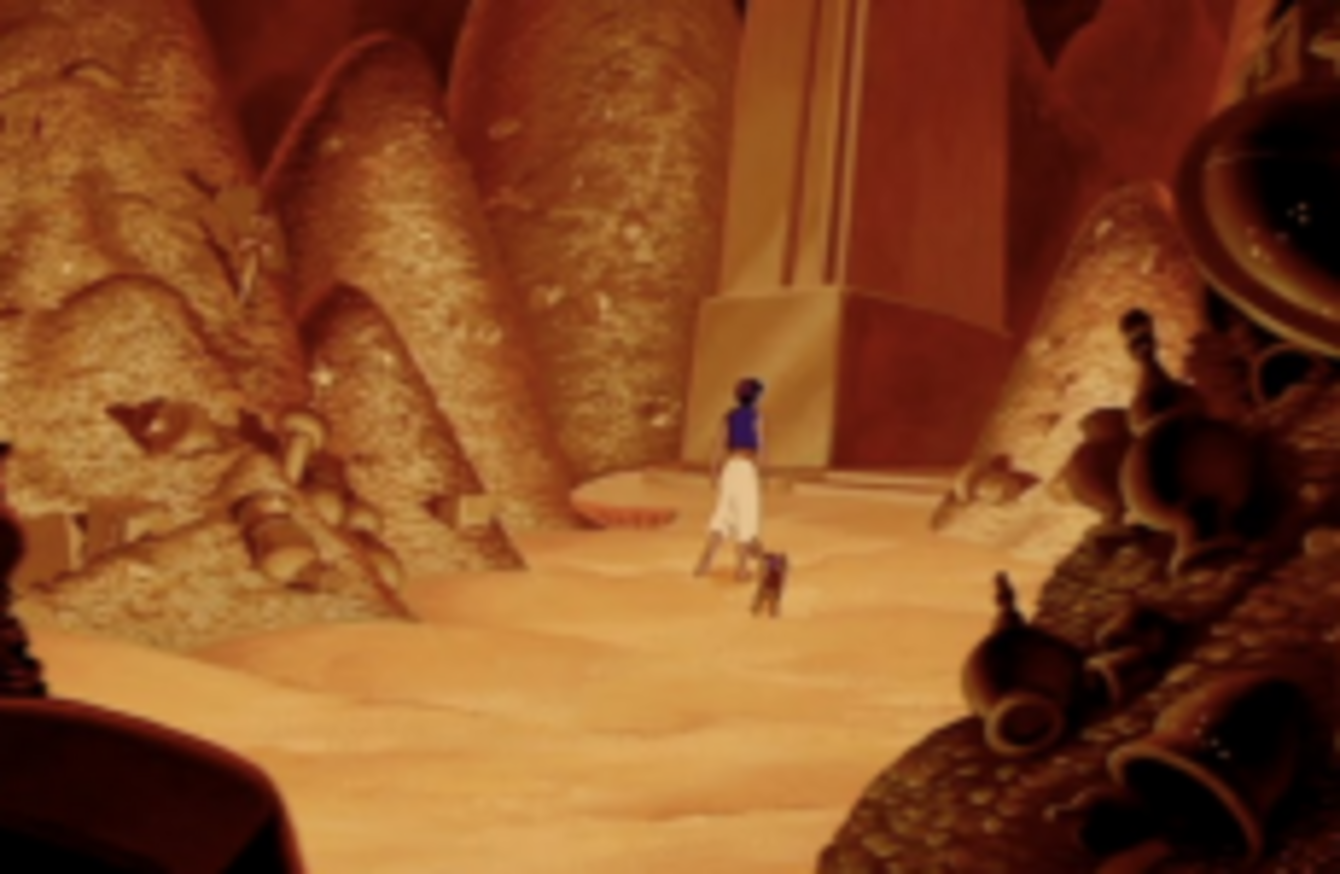 Image: Disney
Image: Disney
A DUBLIN GRANDFATHER caught with a "virtual Aladdin's cave" of over half a million euro worth of drugs, hundreds of stolen NCT and insurance certs, ammunition, stolen camera equipment and garda uniform gear will be sentenced later.
A customs officer carrying out a random spot check at a storage facility in Dublin almost two years ago smelled cannabis and saw Richard Daly (55) stopping at a particular unit.
Daly of Oliver Bond House, Dublin initially said he owned a neighbouring unit but when asked to open it, he had the wrong key.
Officers asked what was in the first unit and Daly replied, "Things that shouldn't be in it, you would be surprised…a bit of hash, a bit of weed and a few tablets".
When gardaí arrived at the scene with a search warrant, Daly opened the door and said, "Just let's get it over with. Everything in the lock-up is mine."
He pleaded guilty at Dublin Circuit Criminal Court to five counts including possession of drugs for sale or supply, unlawful possession of ammunition, possession of stolen garda uniform and of other stolen goods at Huntsman's House, Ballymount Cross, Clondalkin, Dublin on September 11, 2013.
Judge Desmond Hogan adjourned sentencing until October 28.
Cormac Quinn BL, prosecuting, described the lock-up as a "virtual Aladdin's cave". Gardaí seized a total of €522,952 worth of drugs including cannabis herb, cannabis resin, heroin, amphetamines and cocaine.
Dumped
Detective Garda Jerome Twomey said the cannabis herb was not packaged for sale and had been dumped into the storeroom.
Daly told gardaí on arrest that the herb was bad quality and he was holding it for return. However the court heard the herb still retained its market value of €358,210.
Gardaí also seized a total of 93 rounds of various ammunition suitable for semi-automatic pistols, revolvers and rifles. It included 66 rounds of .38 calibre ammunition for revolvers, branded "Israeli military industries".
Gardaí also discovered 129 stolen blank NCT certificates and 98 stolen blank FBD insurance certificates.
Items of a garda uniform belonging to Garda Aisling Tydings were also found including hand cuffs, a tie, tie-pin and a garda utility belt complete with pepper spray and a baton known as an "asp".
Garda Tydings had left the items in the boot of her car which was stolen on March 3, 2011. Two others had been arrested in possession of her stolen car, but her clothing was no longer in the boot.
Lastly, gardaí recovered camera equipment belonging to a filming company valued at £64,343 sterling. It had been stolen from a TNT courier van which had broken down in bad weather in Belfast.
The court issued a restoration order for the camera equipment to be returned to its owners.
Daly told gardaí on arrest that he rented out the lock-up a year or two ago and that no-one else had been involved in the offences. He said he had been going to sell the blank NCT certificates and that other equipment was "for his own use".
Previous convictions
Daly has 20 previous convictions, including possession of drugs for sale or supply, unlawful possession of firearms, drink driving and other road traffic matters.
He is currently serving a four-year sentence for possession of drugs which had been fully suspended at the outset, but was reactivated in June this year.
Shane Costello SC, defending, said Daly had all stages cooperated with gardaí and customs officers.
He said it was Daly's "complete misfortune" to have been at the facility at the time of a random search and to have been approached by customs because of his behaviour.
Mr Costello said his client was not completely responsible for all the material as he didn't commit the robberies. He added that Daly was doing "really well" in prison and had been given a position of responsibility.
The court heard Daly is a diabetic of poor health requiring treatment and a father to three children with a number of grandchildren.